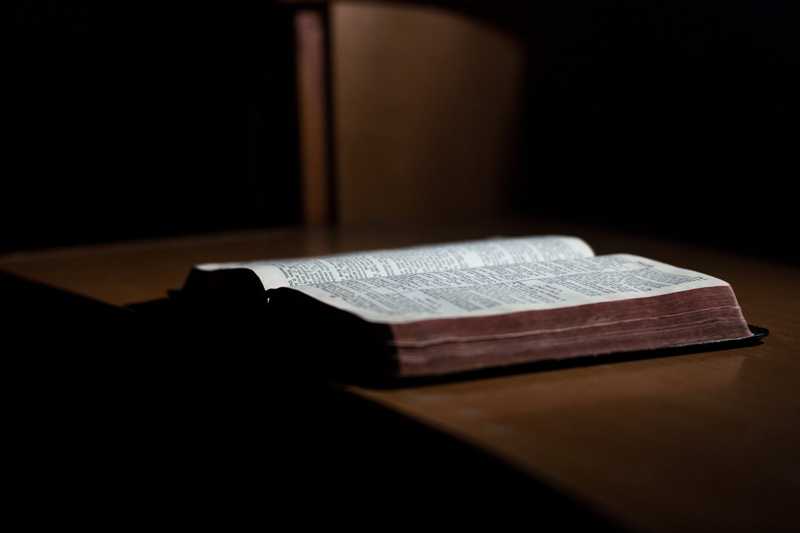 I just got home about 30 minutes ago from having been in the hospital for the day. I had rushed there after leaving church halfway through the meetings. As my husband drove, I grimaced with every bump in the road the car hit. Something inside my gut felt like it was ripping apart and I could scarcely hold in the moans.
As you probably know, hospital waiting rooms are infamous for slow and methodical work. So it was embarrassing to sit there clutching at my lower right side as the clock ticked on, trying to hold in the moans. Most of the people were older than me and I assumed they were there for worse tragedies or pains than me, but I have to tell you that I sure wanted to be helped quickly.
Through it all, I was praying. I was praying to ask the Lord to see me through this situation. I was praying to thank Him it wasn't worse (after all, I could have just returned from fighting overseas with shrapnel still inside). And I continued to thank Him that my husband sat by my side, helping me through it all. So much to thank the Lord for.
And it was during these pain-induced moments and foggy-headed thoughts that a new thought began cycling through my mind: "Pain
can
be a friend; it can lead you to knowledge."
This was not normally a thought I would welcome nor accept! I'm the best at rejecting pain. I see no need for it. I don't think it's healthy nor desirable. But here was a calm, quiet voice telling me that there was a reason for the discomfort I was passing through.
Now, hours later I can understand why. As a result of my being admitted to the emergency room a dear sweet friend cared for my children at her home. They had the time of their lives while visiting with her and her husband. This is a woman who I have admired for the years I've known her. She'd taken in my older children when my youngest continually was fighting for his life as a toddler with his own hospitalizations. And now here she was, serving my family again.
As I, this evening, returned to her kitchen and watched her feed my husband and myself after our long ordeal, I pondered on the meaning of pain and its purpose in our lives.
Through pain, our minds can be cleared of inconsequential activities, values or desires. Through pain, clarity is brought forward to what really matters. And for those on the sidelines of pain, they are afforded an opportunity to serve when it matters most.
My family is moving in two short weeks. Because of the pain I experienced today, I was afforded the sweet opportunity to commune one last time with a dear friend in her home at the end of the day and to thank her for caring for my children and for creating memories they may cherish for a lifetime.
Pain may not be a best friend I'd welcome frequently to my home or life, but because of my personal pain today, this new-ish friend called "pain" showed me once again the meaningful depth of service and love given by others and their tender significance.
No wonder Lehi, in
The Book of Mormon
, taught his children:
For it must needs be, that there is an opposition in all things. If not so, my first-born in the wilderness, righteousness could not be brought to pass, neither wickedness, neither holiness nor misery, neither good nor bad. Wherefore, all things must needs be a compound in one; wherefore, if it should be one body it must needs remain as dead, having no life neither death, nor corruption nor incorruption, happiness nor misery, neither sense nor insensibility (2 Nephi 2:11).
In other words, sometimes righteousness cannot be brought to pass without difficulty or pain.
I may not understand all things from God's perspective yet, but today's incident with my searing side (turned out to be a very bad flair-up of Crohn's Disease) taught me that pain can bring about joy...if we're willing to wait for the Lord's hand and reasoning.
Trials of our faith can be rigorous (see
Ether 12:6
, but I'm learning to trust God in His choices for my life. If I hang in there long enough, He
will
show me His wisdom, His reasoning, and His purposes and I will arrive rejoicing in His presence--just as it says in
Romans 8:28
:
And we know that all things work together for good to them that love God, to them who are the called according to his purpose.
Struggling with your teens? C.S. Bezas' book is an essential help for parents and youth leaders.
Powerful Tips for Powerful Teachers
teaches you how to create powerful change. Visit your local LDS bookstore or get yours here.
You Should Also Read:
For information on The Church of Jesus Christ of Latter-day Saints


Related Articles
Editor's Picks Articles
Top Ten Articles
Previous Features
Site Map





Content copyright © 2019 by C.S. Bezas. All rights reserved.
This content was written by C.S. Bezas. If you wish to use this content in any manner, you need written permission. Contact C.S. Bezas for details.