For When You Feel Depressed and Discouraged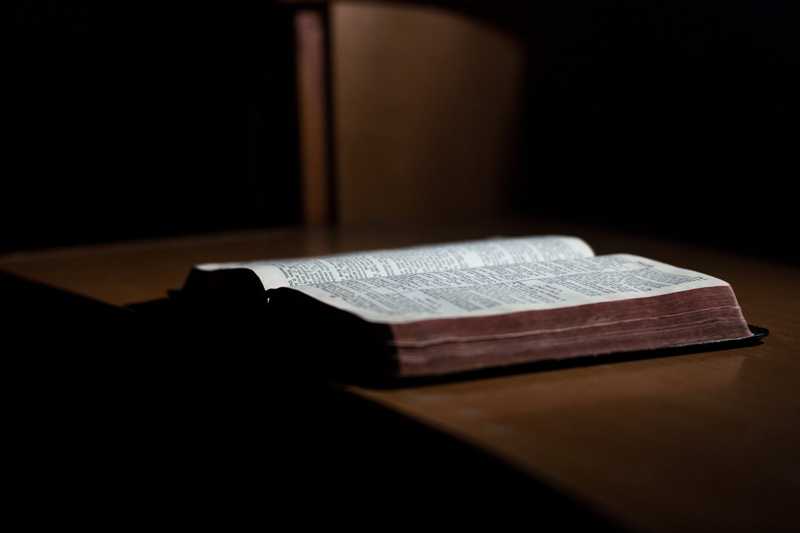 Some days can be "sunny" days, when we feel like we are capable individuals. But then there are those days when the storm clouds of life move in. That's when our thought processes become quite important.
Albert Ellis was a psychologist that taught the importance of our thoughts leading the outcomes of our lives. He taught that between an action or activity that impacts us and the ensuing choice we make, that there really is a step in between those two points: our belief about what just happened.
For example, the other day I saw a bicyclist nearly get run over by a large semi-truck. From one perspective, it seemed liked the bicyclist was at fault because he hadn't been looking forward (after all, a semi-truck is rather large). On the other hand, the semi-truck did nearly run over the bicyclist. Even if the bicyclist was at fault, as human beings we should be considerate of each other...even if the other person is at fault. In other words, a truck driver should stop to avoid running over an at-fault bicyclist.
What was the bicyclist's response to his near demise? In this particular case, the man continued to scream obscenities at the truck driver as the truck disappeared in the distance.
Could the bicyclist's adrenaline rush be understood after nearly being killed? Of course. But I mused on the thought processes that were speeding through the man's mind. Point "A" (or the external action/activity), according to the psychologist Albert Ellis, was nearly getting killed. Point "C" (or the resulting choice by the receiving individual...in this situation, the bicyclist) was a huge flow of obscenities. But just what was Point "B", the bicyclist's beliefs about the event that led to "C" (or his choice to spew obscenities)?
If the bicyclist had held thoughts of amazement that he was still alive and was overcome with the miracle of life, the words flowing from his mouth would have been quite different...perhaps even praises heavenward for receiving another day of life. But instead, his internal thoughts (or "B"=belief/perspective) influenced the flow of words to be full of hate.
Not having lived the man's life, I cannot comprehend what has influenced his "B"s (or perspective/beliefs) that shaped his "C" (his choice) at that moment. But it was a most interesting example to me of what Albert Ellis made his life's work about. That it is our thoughts that determine most often our responses to perceived events.
Which leads me to the following beautiful paragraph from a beautiful woman, Julie B. Beck, General Relief Society President when she stated this:
Julie B. Beck, Relief Society general president: "You are literally spirit daughters of Deity, 'offspring of exalted parents' with a divine nature and an eternal destiny. You received your first lessons in the world of spirits from your heavenly parents. You have been sent to earth to 'prove' yourselves. …"You are treasured children of the promise. If you will keep the Lord's statutes and commandments and hearken to His voice, He has promised that He will make you high above the nations in name and honor and praise" ("You Have a Noble Birthright," Liahona and Ensign, May 2006, 106, 108).
My whole point in sharing her thoughts? If we as daughters of Deity hold tightly this statement above, how could that shape OUR responses to any near-misses (or even real hits) from "semi-truck" tragedies? If between
our
Point As (of outward actions or events) and our Point Cs (our choices or responses to those events), if we understood the truth of Point B (that we are indeed daughters of Deity), our responses could become deeper, more profound, and more serenely elegant...even in the face of the huge semi-trucks of life.
Not always easy to achieve. My husband has been laid off from his job twice; each time this came unexpectedly. My baby died during his sleep; I was the one to find him. My family has had other unexpected near-misses and actual hits by unexpected "semi-trucks" in life. It has only been when I've drawn closer to God that I've understood with clarity the truth of what Sister Beck has shared. And I begin then to find and feel the peace that only the Son of God can bring to a tormented and frightened soul.
Struggling with your teens? C.S. Bezas' book is an essential help for parents and youth leaders.
Powerful Tips for Powerful Teachers
teaches you how to create powerful change. Visit your local LDS bookstore or get yours here.
You Should Also Read:
For more information about Jesus Christ and the Mormon church


Related Articles
Editor's Picks Articles
Top Ten Articles
Previous Features
Site Map





Content copyright © 2018 by C.S. Bezas. All rights reserved.
This content was written by C.S. Bezas. If you wish to use this content in any manner, you need written permission. Contact C.S. Bezas for details.