Announcing the new LatterDay Woman Magazine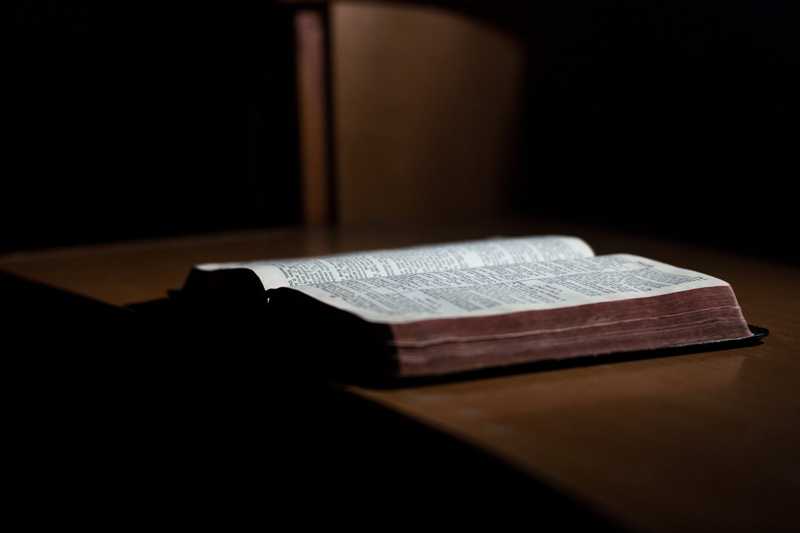 In a
previous article
, we learned about Daryll M. Johnson's newest project...the re-release of the
www.LDSWA.com website
, a website for LDS women. Today we'll learn about the newest addition to her endeavors, her new
Latter-Day Woman magazine
and all she intends it to bring for today's LDS women. Our interview with Daryll continues!
C.S.: LATTER-DAY WOMAN is a magazine for women of all kinds, but based on LDS values. Can you share a little more about your reason for this?

DARYLL: We women like our magazines-—but, to be honest--there are very few magazines out there that follow our values and standards. So, I decided, why not have our own? It will be different, because I want it to reflect real women and their lives.
For example, we get bombarded with Hollywood icons, where many of them do not set a good example or connect with reality. There are so many women out there that would love to give voice via the written word – so, our articles are going to be from any woman who has a desire to give it a go and share their lives and experiences with us in positive, uplifting and fun ways.
We are not looking just for highly qualified individuals, but instead, women who live lives like us, no matter what part of the world they live in. It is also a magazine that can be read by all women of faith; thus, we will not feel awkward about sharing it with our non-member friends.
We would like our subscribers to feel it is a part of their world and that they can contribute something, whether it be as a novice or on a professional basis. And feedback has proven that they are really excited about that concept! We want them to make it theirs and to feel that it is a positive extension of their lives.
C.S.: Tell us about how you came about the name, LATTER-DAY WOMAN?

DARYLL: We held a competition for the name of our magazine among our subscribers and allowed them to suggest titles, then to vote on them! This way, they would really know they were in this as a partnership with us.
If a female subscriber is passionate about something and has always wanted to write about it, she can feel that there is a very good possibility her dream will come true by being published in our magazine. We welcome submissions and offer assistance to both the novice and the professional, in that regard.
C.S.: Did this feel mind-boggling to you to start a magazine? That's a fairly large accomplishment.

DARYLL: I must admit that I could not sleep at night (still cannot) thinking about and planning all the ideas I have for the growth of the LDSWA. Yet, I have never felt so "at peace" with what I am striving to do. Each and every day, I have this tremendous passion and intention to make it happen. So, yes, I feel I am closer to living my purpose in helping sisters around the world feel more connected and at peace with themselves. The magazine is one essential part of that.
C.S. You mentioned you have women subscribers from all over the world. Can you share some of the places these women are from?

DARYLL: This is the exciting part. Here are a few...New Zealand, Australia, United Kingdom, Canada, Nigeria, South Africa, Netherlands, Finland, Mexico, France, China, Philippines, Turks and Cacaos Islands, Brazil, Norway, Puerto Rico and yes, even the USA.
C.S.: You definitely come to this with extensive experience, having conducted self-image workshops, both in the US and in the UK. How did this all begin? Did you major in public speaking?

DARYLL: This all began when I was a young girl, with the dream of being a model. My life, however, took different turns and I entered the business world and later raised my family. Later, I became a single mother. After many years of struggle and depression, through others who cared enough to teach me important skills, I experienced a major change in my life - beginning with weight loss.
C.S.: What an accomplishment, Daryll. Tell me more.
DARYLL: Well, because of my experience facing challenges, I have had a great desire to help other women who have felt what I felt and who need some direction. And, trust me - there are so many. It does not seem to matter where you are around the world. As women, we tend to experience similar issues.
During my professional work training and mentoring individuals with different women-based companies, I made sure that self-image workshops played an integral part. I even had the opportunity, finally, to do some modeling both in the USA and in the UK; and, it was not as much fun as I dreamt as a child!!!
C.S.: So what brought you to this point today, beginning LDSWA, the LATTER-DAY WOMAN magazine, and all the other projects you've initiated?

DARYLL: I have always believed a big part of a person's confidence is reflected in how they feel about themselves, both internally and externally; it certainly helps to be able to speak from experience!
Amazingly, I did not major in public speaking; and, at times, I still get nervous. Yet, I know I have a responsibility to help as many others, as possible, to see how they can live their life to the fullest and still have a life of harmony and balance.
C.S.: Daryll, you are a blessing to many women. I'm so grateful for your efforts to help others. Will you please come back to share more with us?
DARYLL: I'd be delighted.
~~~~~
C.S.: I'd like to thank Daryll for her kindness in sharing her thoughts, her life, and her vision with us. In our next interview, we'll learn what Daryll feels the role is for Latter-day Saint women in today's harried and disturbed world. I'm excited for her efforts as they unfold and for yours, my dear reader, as together we work to make the world a better place. Come visit the Latter-Day Woman magazine today!

Warmly,

C.S. Bezas


Struggling with your teens? C.S. Bezas' book is an essential help for parents and youth leaders. Powerful Tips for Powerful Teachers teaches you how to create powerful change. Visit your local LDS bookstore or get yours here.
You Should Also Read:
Learn more about the LDSWA organization
Learn more about the Latter-Day Woman magazine
Learn more about The Church of Jesus Christ of Latter-day Saints


Related Articles
Editor's Picks Articles
Top Ten Articles
Previous Features
Site Map





Content copyright © 2018 by C.S. Bezas. All rights reserved.
This content was written by C.S. Bezas. If you wish to use this content in any manner, you need written permission. Contact C.S. Bezas for details.