Figuring Out Difficult Times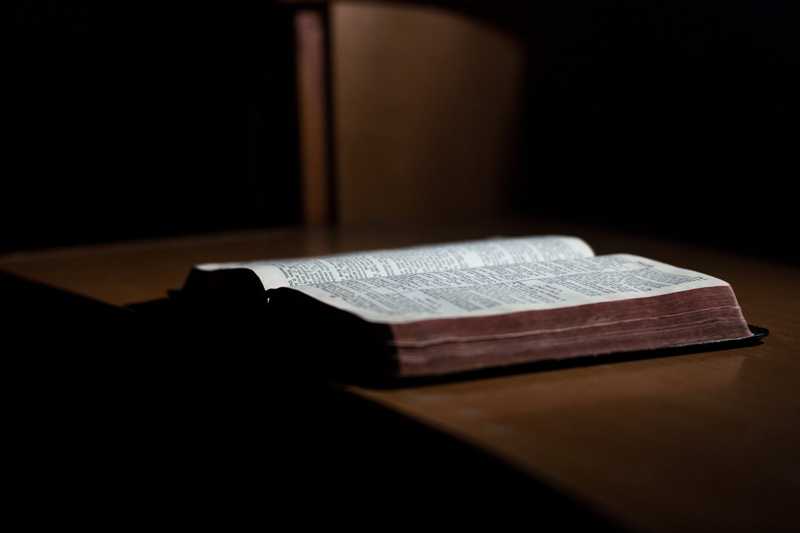 [This is the second half of a sample Family Home Evening lesson to help your family deal with the stress facing so many in today's world. For the first portion, click here. For more information on Family Home Evenings and what they can do to strengthen your family, click here and here.]
~~~~~~~
2. Complete the activity by learning and singing this simple children's song, #107
"Listen, Listen
."
Enjoy the time together as you work to make the song work in "round" fashion (instructions as to what "rounds" are and how to sing them are in small print at the bottom of the song's page). When finished, pass out the papers with pre-printed questions and a pencil to each person. If there are many family members, divide into teams and discuss the answers together during each team's writing process. If you have a small number of people, encourage each one to work individually (helping small children, of course).
Once the group has finished, invite each person individually to share what they learned. Do this even if there was teamwork, because sometimes individual insights are not always talked about during group work.
Then read this quote from Elder L. Lionel Kendrick ("Personal Revelation," Ensign, Sep 1999, 7):
"In a world of instant communication, we are prone to become impatient and want instant answers to our prayers. God always answers prayers, but He does it in His own way and in His own time. Perhaps it is wise to remember this counsel: 'Be still and know that I am God' (D&C 101:16)."
Ask the family what it really means to them to "be still and know that I am God." When and in what situations would it be most important to remember this counsel?
Application:
Explain that the Holy Ghost is like a comforter that you put on your bed to keep warm. Any time you are cold, wrapping yourself up in a comforter will keep you warm. The Holy Ghost is like that, but in an even better way. Any time you are scared or lonely or do not know what to do, you can "wrap" yourself in the Comforter the Lord has given you because of your baptism—the Holy Ghost. He will provide guidance—especially for those who are lost or confused—through small still impressions.
Pass out the
pre-printed paper quilts
and explain that the family will focus throughout the week how to seek and recognize the comfort of the Holy Ghost. This way listening to the Holy Ghost (like in the song) will be easier to understand and simpler to do.
Each evening, before family prayer, family members can share a scripture they'd studied during the day from the "quilt" and what they learned, in addition to coloring the next portion of their "quilt." Together your family can become strong and led by the Holy Ghost while facing the challenges of today's world.
As you join together in serious study and seek one of the Lord's best gifts for His children—the Comforter, the Holy Spirit—you will not be left comfortless. In fact, spiritual understanding will increase and your way will be steadied in today's increasingly unsteady world.
Closing Song:
#266 The Time Is Far Spent
Closing Prayer:
By Invitation.
Refreshments:
A camping treat would be quite thematic for this FHE and reminiscent of the lost pioneer boy shared in
the first half
of this lesson. Here is a simple recipe to
indoor S'Mores
! While eating the treat, perhaps you could chat with the family on the importance of preparing every day to hear and respond to the voice of the Spirit.
Additional Resources:
• As Elder Joseph B. Wirthlin states in "The Unspeakable Gift (Liahona, May 2003, 26-29),
"We should lower the noise level in our homes so that the noise of the world will not overpower the still, small voice of the Holy Ghost."
For additional reading,
click here
.
• The paper quilt idea came from Elizabeth Ricks' "Sharing Time:
Listen to the Still, Small Voice
," Friend, Aug 2007, 10-12. She teaches in straight-forward fashion how to survive this ever-darkening world.
• With the craziness of the stock market, the flux of food prices, etc., it could be enough to confound the most savvy of individuals. Elder Dallin H. Oaks' article, "
Teaching and Learning by the Spirit
," Ensign, Mar 1997, 7, provides a sure guide to get through times like we're now facing.
• And finally, Elder L. Tom Perry's "
Becoming Men in Whom the Spirit of God Is
(Liahona, Jul 2002, 42-45)," reminds us of this thought:
"The Lord is bound by solemn covenant to bless our lives according to our faithfulness."
This is a talk worth reading as we, parents, face the future armed with the Spirit to teach our children.
Struggling with your teens? C.S. Bezas' book is an essential help for parents and youth leaders.
Powerful Tips for Powerful Teachers
teaches you how to create effective change. Visit your local LDS bookstore or get your copy online here.
You Should Also Read:
More FHE Ideas
Information on The Church of Jesus Christ of Latter-day Saints


Related Articles
Editor's Picks Articles
Top Ten Articles
Previous Features
Site Map





Content copyright © 2018 by C.S. Bezas. All rights reserved.
This content was written by C.S. Bezas. If you wish to use this content in any manner, you need written permission. Contact C.S. Bezas for details.