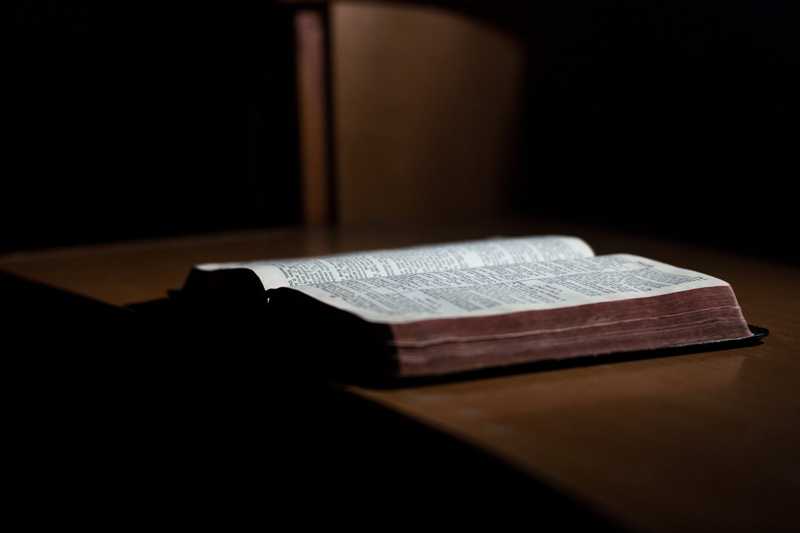 I decided last night to use the Index in the scriptures to study the topic, "Knock." And it led me to this story in Luke 11:5-8.
Part 1 of the story:
And he said unto them, Which of you shall have a friend, and shall go unto him at midnight, and say unto him, Friend, lend me three loaves.
So we have a person going to a friend's house in the middle of the night for three loaves of bread. Now, think on this. I can imagine waking a friend for many important reasons, but for three loaves of bread?
Part 2 of the story:
Christ continues. He quotes the midnight visitor as giving this reason for waking his friend:
'For a friend of mine in his journey is come to me, and I have nothing to set before him?'
Forget the inconvenience of the midnight hour. Forget that the individual is not prepared. What is interesting is the response of the friend woken at this unusual hour.
Part 3 of the story.
And he from within shall answer and say, 'Trouble me not; the door is now shut, and my children are with me in bed; I cannot rise and give thee.'
A pretty normal response, wouldn't you say? Yet look what the Savior adds in his telling of this story of this request.


Part 4 of the story.
I say unto you, 'Though he will not rise and give him, because he is his friend, yet because of his

importunity

he will rise and give him as many as he needeth.'
And from this part forward, Christ teaches his listeners an important principle with these words:
And I say unto you, Ask, and it shall be given you; seek, and ye shall find; knock, and it shall be opened unto you. For every one that asketh receiveth; and he that seeketh findeth; and to him that knocketh it shall be opened.

If a son shall ask bread of any of you that is a father, will he give him a stone? or if he ask a fish, will he for a fish give him a serpent? Or if he shall ask an egg, will he offer him a scorpion?

If ye then, being evil, know how to give good gifts unto your children: how much more shall your heavenly Father give the Holy Spirit to them that ask him (Luke 11:5-13)?
I love this story and passage of scripture! For several reasons I love it. For example, we might be asking amiss due to the timing of our request (waiting too long = midnight hour), but the Lord will still hearken and help!
Additionally, maybe our relationship with the Lord isn't that great -- referencing the woken individual who would not have responded because of the level of friendship, but
did
respond due to the "importunity" (the urgent and persistent nature of the request).
How similar God is! The message of the story is that our Father in Heaven is the same. Even though we are imperfect (maybe we previously haven't sought the Lord's companionship enough), but when we do importune Him, He will respond to our urgent and persistent requests.
The Savior taught this principle consistently through His words and His example. And that is why I love this story. It teaches the veritable essence of petitioning our God for His care. We may have been short-sighted, we may not have sought Him before. But as Christ teaches so well in this story and His follow-up commentary on it, sincere prayer is always heard by our Father in Heaven. Knock and it shall be opened.
You Should Also Read:
Information on The Church of Jesus Christ of Latter-day Saints


Related Articles
Editor's Picks Articles
Top Ten Articles
Previous Features
Site Map





Content copyright © 2019 by C.S. Bezas. All rights reserved.
This content was written by C.S. Bezas. If you wish to use this content in any manner, you need written permission. Contact C.S. Bezas for details.