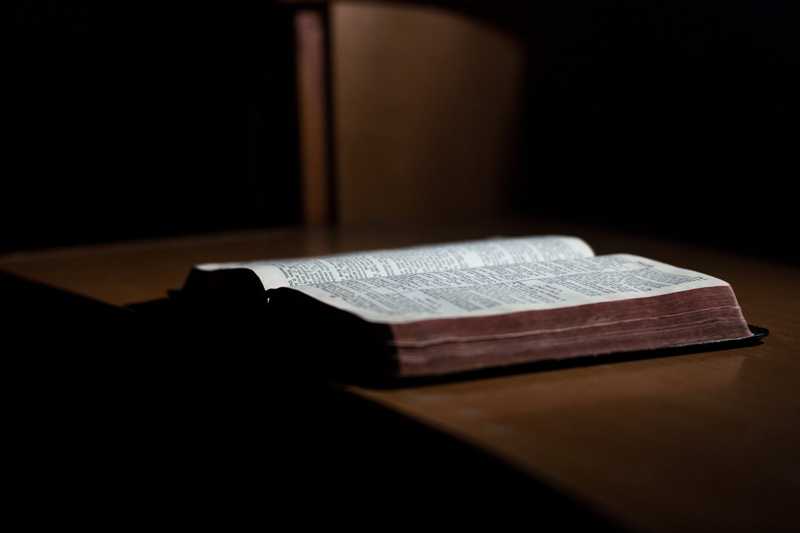 I remember a woman in a busy place who shoved past me and then yelled at
me
for being in the way. I immediately felt angry at her response. After all, she was the one that pushed me; why then was
she
yelling at me?
Truth be known, I wish I'd handled the situation better. I wish I'd smiled at her and had oozed kindness. She obviously was not in a happy place herself, having to rush like she was. Today I hope I would handle this scenario better. After all, I'm older and hopefully less likely to judge and rush to a response myself.
Situations like these remind me of a story from the Book of Mormon. Two groups of people, the Lamanites and the Nephites, were at odds. The Nephites knew much more of Christ and
when
they were living according to that knowledge, His grace was upon them. As a result, their enemies (the Lamanites) generally were mollified and rarely attacked. But sometimes their enemies
still
came upon them and it was the Nephites' necessary choice to determine how to handle the challenge.
One such scenario is recorded in the Book of Mormon in Alma 24. When the Lamanites come upon a particularly valiant group of believers, those individuals (called Anti-Nephi-Lehies) chose to suffer death rather than to defend themselves. They did this because prior to their conversion to Christ, they had been blood-thirsty and had murdered many. Therefore, being frightened at their previous choices and wanting to remain pure in Christ, they had buried their swords and made a covenant with the Lord never to take the life of God's children again. Their previous murdering habits disgusted them.
Here is one set of verses from the account:
Now when the people saw that they [their enemies] were coming against them they went out to meet them, and prostrated themselves before them to the earth, and began to call on the name of the Lord; and thus they were in this attitude when the Lamanites began to fall upon them, and began to slay them with the sword.

And thus without meeting any resistance, they did slay a thousand and five of them; and we know that they are blessed, for they have gone to dwell with their God(Alma 24:21-22).
Can you imagine fearing your old sins so greatly that you would die rather than repeat them? That is the situation here. And yet all is not lost. Their enemies were so stung by this act of humility that here is
their
response:
Now when the Lamanites saw this they did forbear from slaying them; and there were many whose hearts had swollen in them for those of their brethren who had fallen under the sword, for they repented of the things which they had done.

And it came to pass that they threw down their weapons of war, and they would not take them again, for they were stung for the murders which they had committed; and they came down even as their brethren, relying upon the mercies of those whose arms were lifted to slay them.

And it came to pass that the people of God were joined that day by more than the number who had been slain;

And there...were more than a thousand brought to the knowledge of the truth; thus we see that the Lord worketh in many ways to the salvation of his people(Alma 24:23-26).
Because of the purity of intent of the Anti-Nephi-Lehies, additional people were blessed.
I think on this as I ponder the "peaceful demonstrations" being held at the "large Mormon temple" in Oakland by those who support the defeat of Proposition 8. I ponder on the response of the church members as they have to drive past the leering and screaming of those protestors. I pray for all the people involved as the vote on Proposition 8 comes closer. But I think on how essential it is that we have gentle responses toward our enemies.
Why are gentle responses usually necessary, at least in most cases? Because of what the Lord taught in
Luke 6:35-36
:
But love ye your enemies, and do good, and lend, hoping for nothing again; and your reward shall be great, and ye shall be the children of the Highest: for he is kind unto the unthankful and to the evil.

Be ye therefore merciful, as your Father also is merciful
We're not Christians simply because we say we are; we are full Christians when we take upon us His name and act as He would in the various settings we find ourselves. And the conversions will come, just as they came when the Anti-Nephi-Lehies laid down their lives rather than mirror back hatred toward their offenders. Remember, to "be merciful" means to extend mercy in the face of offense -- rather than an angry response.
I may not have this learned completely. But Michelle Worley obviously has. Her experience on the frontlines with this Proposition 8 experience is beautiful. You can read more about what she's done by clicking
here
.
You Should Also Read:
Information about The Church of Jesus Christ of Latter-day Saints


Related Articles
Editor's Picks Articles
Top Ten Articles
Previous Features
Site Map





Content copyright © 2022 by C.S. Bezas. All rights reserved.
This content was written by C.S. Bezas. If you wish to use this content in any manner, you need written permission. Contact C.S. Bezas for details.