Pharaoh's Daughter - Moses' Other Mother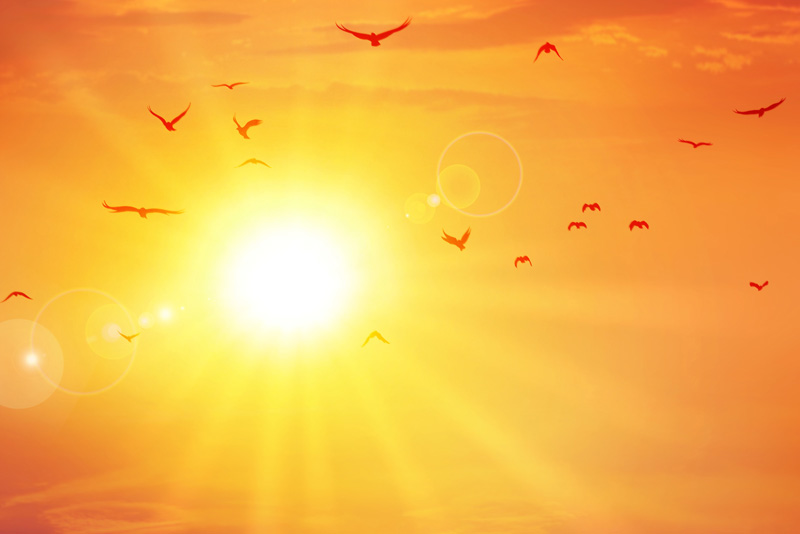 You may remember from the story of Moses, as told in the book of Exodus, that in 1526 BC the Hebrews were slaves to the Egyptians. Because the Hebrews were strong, their population grew steadily - so much so that Pharaoh became afraid of their numbers. He planned to have each boy baby killed as it was born, but the Hebrew midwives were God fearing and did not obey him. Failing in his first attempt, he gave an order to all Egyptians that every Hebrew boy baby was to be thrown into the Nile. To save her infant son, Moses, his natural mother prepared a papyrus basket and set him adrift in the Nile with his older sister watching him from a distance.
As it is told in the Bible, an Egyptian princess went down to the Nile to bathe, accompanied by her attendants who were walking along the river bank. She was Pharaoh's daughter and accustomed to luxury and beautiful things. There in the river she saw a humble papyrus basket coated with tar and pitch. Looking inside, she found a crying baby. This was one of the Hebrew babies that had been condemned to death by Pharaoh. God opened her heart and she felt sorry for the helpless infant and wanted him for her own.
Knowing that the baby would need a woman to nurse him, she agreed when Moses' sister offered to find a Hebrew woman to care for him. Moses' natural mother got her baby back, if only until he was weaned. When he was old enough, he went to live with Pharaoh's daughter and became her son. She was the one who gave him his name, Moses, meaning to draw out, saying "I drew him out of the water." Some say that the name Moses was an Egyptian name like "mose" in Thutmose. This may have meant "son of" Thutmose.
Who was Moses' adoptive mother?
Some think that this Egyptian princess was Hatshepsut, daughter of Pharaoh Thutmose I. Her husband was Pharaoh Thutmose II. Since Hatshepsut could not have children, her husband had a son with another woman and that son became heir to the throne. The childless Hatshepsut must have seen this baby as a gift from one of her gods. By adopting Moses, she had a son of her own who would be the legal heir to the throne.
She would have regarded him as a special blessing. Women in all social circles share the same sadness at not being able to have a child. We assume that she did not harbor racial prejudice against the boy born into slavery, and she was not cruel enough to kill him as had been commanded by Pharaoh. She took him in as her own and she raised him in the royal household, educating him in the wisdom of the Egyptians.
The Egyptians were wealthy and were sophisticated in science and mathematics as shown by their amazing engineering abilities evidenced in the Pyramids. The study of mummies has shown that they filled decayed teeth and even practiced brain surgery. However, as far as religion was concerned they were ignorant. Their many gods were depicted as animals such as cows, birds, snakes, crocodiles, frogs, etc.
Later, when he was grown, Moses got into trouble and killed an Egyptian. His punishment from Pharaoh, possibly Thutmose III, would be death. Hatshepsut reigned as queen while Thutmose III was in power. She may have helped when Moses left Egypt and fled to Midian. It was many years before God sent him back to Egypt on a mission to rescue his people. Moses was eighty years old when he returned so Pharaoh's daughter would likely have been deceased, never to see her son perform miracles and lead the Hebrew nation out of Egypt.
The well preserved remains of her palace may be seen today at Deir el-Bahri, near Thebes.
You Should Also Read:
Resurrection of Jairus' Daughter
What is a Titus 2 Woman
Dorcus, A Woman of the Bible


Related Articles
Editor's Picks Articles
Top Ten Articles
Previous Features
Site Map



Follow @LynneChapman
Tweet





Content copyright © 2022 by Lynne Chapman. All rights reserved.
This content was written by Lynne Chapman. If you wish to use this content in any manner, you need written permission. Contact Lynne Chapman for details.