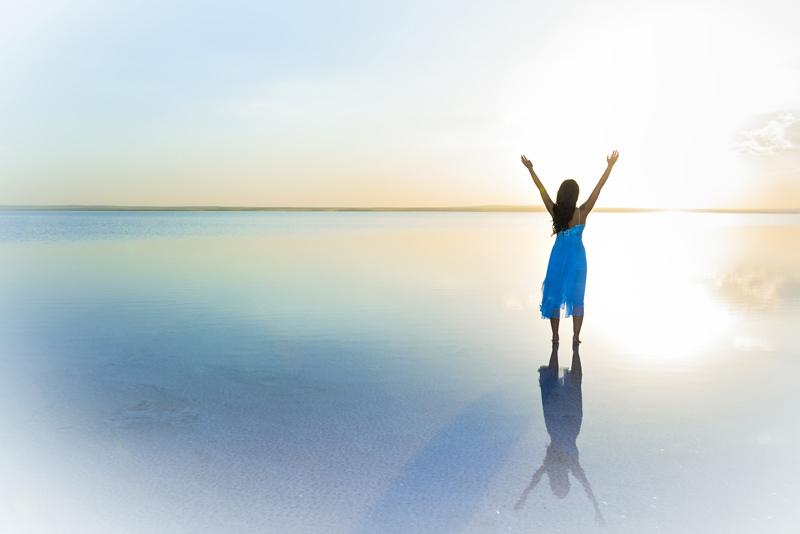 The winter holiday season is upon us once again--a time to look forward to parties, gathering with friends and relatives, yummy treats and scrumptious food, and beautiful decorations and worship services. It's also a time for asthmatics to take stock of their asthma triggers and look at how to stay safe and healthy during the holidays.
The following common sense tips can keep you and your loved ones safe and healthy during the holiday season.
1. If traveling, make sure to take along a note from your doctor stating your asthma triggers and/or allergies, be sure all vaccinations are up to date and listed in the doctor's note, and make sure all medications you're taking are listed. Also have your doctor's asthma action plan with your note. Having all this information will help other health care providers in case of an emergency away from home. They will have the necessary information in order to properly care for you.
2. Stock-up on all necessary prescription and OTC (over-the-counter) medications and make sure you have packed them all if you plan to travel for the holidays. Keep emergency inhalers and epi-pens with you at all times.
3. Be sure to get your flu shot. Influenza is one of the most notorious traveling "bugs" during the holidays. Play it safe and be sure you and your family all have flu shots to avoid catching the flu and/or passing it on to others during the holiday season.
4. Wood-burning stoves and fireplaces can produce smoke, increased particulate matter (indoors and out), and noxious gases harmful for those with asthma. Keep exposure time to a minimum, and make sure rooms are well-ventilated in order to keep down smoke and to help keep the air breathable.
5. Remember real Christmas trees can be a source of allergens and asthma triggers. They are not pollinating in the winter, but real trees can harbor mold. A real Christmas tree should be washed outside by using a spray hose and water to clean off allergens. After the tree's washed,be sure to let it dry in a warm, non-moldy area. Once the tree's no longer damp bring it in and decorate as usual.
6. Dust is a common asthma trigger that can be present in items stored for long periods of time. Christmas ornaments and artificial Christmas trees should be thoroughly cleaned after being in storage. Many ornaments can simply be wiped with an electrostatic dust cloth, or with a cloth dampened with warm water. Be careful not to use a dampened cloth on ornaments that have glitter or other fragile embellishments. Fabric ornaments may be washed by hand in warm, sudsy water, then rinsed and dried thoroughly. Artificial Christmas trees can be put in the shower and rinsed with warm water, and then set to dry in a warm, clean spot. Once the ornaments and tree have been cleaned, then decorate as usual.
7. Dust mites are another common asthma trigger that can be present in high concentrations in homes during the winter season. Beds and bedding are places where dust mites thrive. When traveling during the holidays, it's advisable to take along your own bedding such as pillows and blankets, if possible, or at least bring along allergenic pillow cases to use when traveling. It is also advisable to use an allergen face mask, available at many pharmacies. These measures will go a long way in preventing asthma symptoms in those who are sensitive to dust and dust mites.
8. Food allergies are another common cause for asthma flare-ups during the holidays. To avoid trouble, be sure to talk with relatives and friends beforehand to let them know about your food allergies. You might also check to see if it's OK with them to bring some foods of your own; that way you know exactly the dish's ingredients and that it is completely safe for you to eat.
9. Beware of scents that are used in many different items for the holidays. Candles, room sprays, potpourri, and many other items are commonly used during the holiday season. Many of these are asthma triggers due to the chemicals and the high concentration of scented oils. Avoidance is the best policy, but in case that's not possible, you might consider wearing a face mask especially made for allergies. These can be found in pharmacies in many stores, and can be a very helpful tool to avoid an asthma flare-up or an asthma attack during the holidays.
10. Cold air is also a common asthma trigger. When cold air hits your airways it can bring on bronchospasm, leading to an asthma attack. If going outdoors in frigid temperatures, be sure to remember to cover your nose and mouth with a face mask and/or a scarf. This will help to warm the air you breathe before it comes in contact with your airways.
By following these common sense tips, you and your loved ones can have a very happy, safe and asthma-free holiday season.
Wishing you and yours all the best and happy holidays!
Please check out my new book
Asthma Tips & Advice
Now also available on Amazon
Asthma Tips & Advice
You Should Also Read:
Flu Shots a Must for Asthmatics
Managing Holiday Stress and Asthma
Thanksgiving and Hidden Asthma Triggers


Related Articles
Editor's Picks Articles
Top Ten Articles
Previous Features
Site Map



Follow @SherryAsthma
Tweet





Content copyright © 2023 by Sherry Vacik. All rights reserved.
This content was written by Sherry Vacik. If you wish to use this content in any manner, you need written permission. Contact Sherry Vacik for details.