Anne Frank ~ A Book Review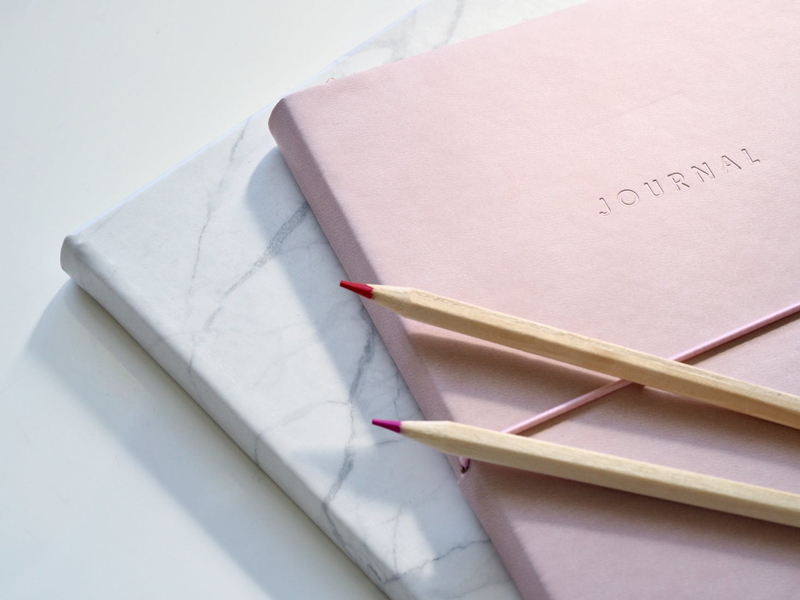 Anne Frank received a diary on her 13th birthday. She has never written anything before, nor since. Her story begins with her life outside the 'Annex' and ends abruptly shortly after her 15th birthday. When she began writing in her diary, she wanted to write to a friend, so she named her diary 'Kitty.' Her writing style always begins with 'Dearest Kitty' and ends with 'Yours, Anne.' At time you read her calling Kitty by 'Kit' as this becomes her nickname.
Anne puts naming her diary this way: "To enhance the image of this long-awaited friend in my imagination, I don't want to jot down the facts in this diary the way most people do. I want the diary to be my friend, and I'm going to call this friend Kitty."
As she begins, she begins with a statement that has been proven false: "Writing in a diary is a really strange experience for someone like me. Not only because I've never written anything before, but also because it seems to me that later on neither I nor anyone else will be interested in the musings of a thirteen-year-old schoolgirl." This simple statement is followed a profound comment that I consider as I read her musings. "Paper has more patience than people" is found right after she tells Kitty that no one will be interested in reading her diary. Here is a 13-year-old schoolgirl with wisdom she does not fully understand.
Her beginning entry tells of her schooling, her friends and her life outside the 'Annex.' She speaks of her family in Germany suffering under the rule of Hitler. Her family immigrated to Holland in 1933, with her father became the Managing Director for a Dutch company that manufactured jams. She speaks of all the 'do not's' that Jews had to endure. A short month later Anne and her family are in hiding.
As you read her entries, you find yourself sitting next to her. Her descriptions are clear and concise. She strives to give Kitty a clear glimpse of life in hiding. There is eight total hiding in the Annex and life goes on. You feel the quarrels and frustrations of each member. Anne speaks to Kitty about how she sees each individual in her world in an open and candid way. These words were never intended by Anne to be read, but she had the foresight to name each person a different name. Upon publishing the extended version those who lived in the Annex were known and revealed, however those others she coded remain Anne's alone.
When I began reading her entries, I expected them to be of concentration camps and hardships of the like. What I found was an account of 2+ years hiding in the attic of his company. Life was fairly normal, with the exception of no sun, no freedom to go outside and strict rules mean to keep everyone hidden. Her entries spoke of the everyday struggles of both adults and young adults. Politics and Hitler always hovered but were rarely written about.
Birthdays, anniversaries and holidays were all remembered and celebrated in their little corner of the world. Those who were hiding these three Jewish families were Christian and friends of the Franks. They taught them of Jesus and how loved the Jewish nation and people were. Everyone was at risk, and everyone always knew the consequences.
It is an amazing story that abruptly ends. When I finished reading this book, I was puzzled. Why did God spare these families for 2+ years only to have all but one die in concentration camps 2-7 days before the camps were liberated? Why were two of the Christian women who help hide these families not arrested while all others were? Why did Anne Franks diary survive and end up back in the hands of her father? God wanted Anne's story to be told. Her story of life in the Annex, not life in the concentration camps. God wanted to speak to everyone who reads Anne's story in a way only He can. Read about Anne Frank and allow God to show you the story He wrote for us to hear. It is not a deeply religious story nor sad. It is a real active and personal story of life lived to the fullest no matter what the circumstance.
You can purchase this book either in hard copy, soft copy or eBook format. Purchase link is below.
Diary of Anne Frank
Diary of Anne Frank on Blu-Ray Widescreen


Related Articles
Editor's Picks Articles
Top Ten Articles
Previous Features
Site Map





Content copyright © 2023 by Kathy Garcia. All rights reserved.
This content was written by Kathy Garcia. If you wish to use this content in any manner, you need written permission. Contact Kathy Garcia for details.