The Green Witch Path Interview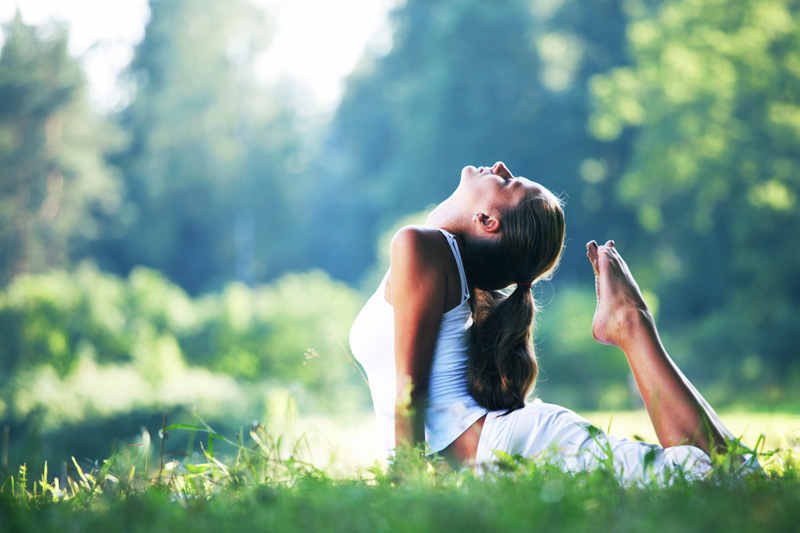 I recently happened upon a book named "The Way of the Green Witch". I was looking for inspiration to get me back into my spirituality and practice as a green witch and so just went perusing my local library. This book was a great find! It was exactly what I was looking for in it's simple, easy approach to living life as a green witch. I plan to review the book in the next coming weeks but today I want to introduce you to the fantastic author Arin Murphy-Hiscock!

After reading her book, I immediately wanted to contact her and see if she would provide some words of inspiration to Bellaonline readers and she graciously agreed.

Enjoy learning from her as I have!

************************

1. What inspired your path to becoming a green witch?

On one hand, I have a black thumb. No, really, I do. On the other hand, herbal energy, magic, and medicine have always fascinated me. My spirituality has always expressed itself through working with energies of living things, despite my black thumb. I noticed that the kinds of work I did really resonated with herbs, and I naturally became more interested in working with them. From herbs I branched out (pardon the pun!) into working with the energies of other trees, shrubs, and plants. I don't have them all in my house or on my property, of course, so I do a lot of meditative work attuning to various plant energies, or working with Bach flower remedies, and illustrated herbals.


2. What inspired you to write The Way of the Green Witch?

The thrust of the book is about how to incorporate a sensitivity or openness to natural energies in the modern world. It bothered me that every book I read about Neo-Pagan practice extolled the delights and value of wilderness aspect of Nature, when most of us don't live in environments like that. So I set about writing a book that might help people attune to the natural world in an urban setting.

It always amazes me that people say they can't do something because they don't have access to an area or supplies they feel necessary. I'm the queen of substitutions and personalizing things, so my books frequently point out that you can use other supplies or images if the ones suggested don't work for you. Spiritual work is all about finding what works for you within the context of the path. Deciding that you can't do something because you're missing a candle or some sage is missing the point. Supplies are aids, not the be-all end-all of a ritual or spell or project. Finding what works for you is paramount.


3. What advice do you have for people just starting out on this path?

Natural energies are found everywhere, not just in forests or gardens. Look around you; use the energy that's within your reach. Be creative. Local parks, trees planted along sidewalks, even a window box can give you the access to the kind of energies you might be looking to connect with. Don't be afraid of experimenting (within a safe context, of course). Keep detailed records (something else I harp on about in my books!) in order to continually develop your understanding of your interaction with the energies of the natural world.

Another important tip is to explore the energies of your geographical location. Don't rely on what books tell you; go out there and experience them for yourself. And don't be afraid to come up with a different interpretation for an energy (be it rock, plant, tree, or colour) than reference books provide, either. Your interaction with that energy is more important to you than someone else's.

*****************
Look out for the continuation of this interview with Arin!
You Should Also Read:
Arin Murphy-Hiscock's Website


Related Articles
Editor's Picks Articles
Top Ten Articles
Previous Features
Site Map



Follow @etniqminerals
Tweet



Content copyright © 2023 by Leah R. Patterson. All rights reserved.
This content was written by Leah R. Patterson. If you wish to use this content in any manner, you need written permission. Contact Leah R. Patterson for details.