Interview with LDS Author, Liz Adair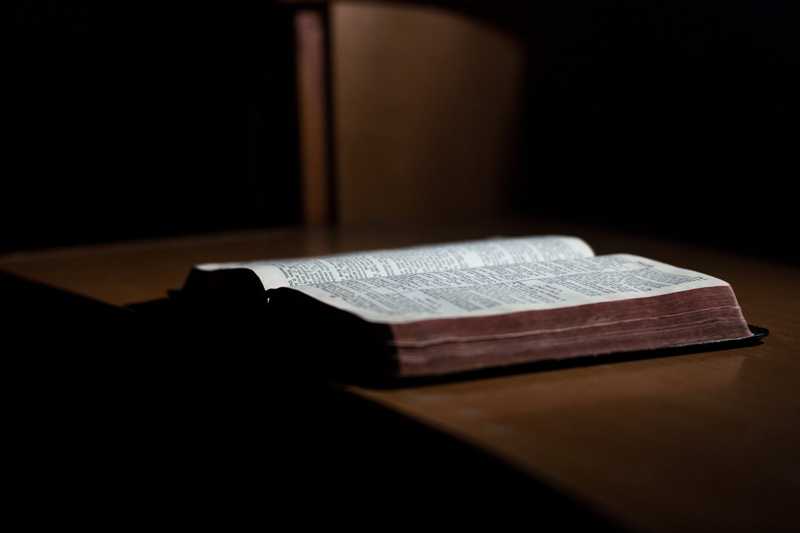 Liz Adair
is an amazing mother of seven children and active in so many ways. Yet somehow she found time to write. And to write beautifully enough that she now has six books to her credit. I always love finding out how others create new works from virtual nothing-ness. Painters do this, composers do this, choreographers do this. They begin with an empty palette, an empty page, an empty stage. Yet at the end of their efforts, they've brought forth life where nothing existed before. Is this not the height of creativity?
So I was excited when I had the opportunity to chat with Liz and learn from this multifaceted woman. She speaks, she teaches, she writes, and she nurtures those around her. It was a privilege to get to know her a bit better.

C.S.: When did you first know you wanted to be an author?

LIZ: When I was young. I remember writing a romantic short story when I was about eighteen. Ten years later, I was still dabbling and wishing. I was in my mid-forties when I got serious about writing.

C.S.: What was the pathway like for you to get your first book published?

LIZ: It was about twelve years long and essentially two books thick. I didn't believe it when people would say that authors don't usually publish their first book. I believe it now, and I wouldn't want it any other way.

C.S.: Were you ever discouraged along the way? If so, how did you deal with it?

LIZ: I was discouraged several times. Rejection slips are hard. Rejection slips with critiques are really hard, because it's like someone telling you your baby is ugly. But, it's all part of learning the craft. Every now and then, when I was reading a really good writer, I'd stop at a particularly well-written passage and think, "What am I trying to do? I can't write like this."
How did I deal with it? I just plowed ahead, and kept on keepin' on. It helped that every now and then I'd read something I had written that was so cold I had forgotten all about it, and I'd say, "Whoa! Did I write that? That's really good!"

C.S.: What words of advice do you have for other writers who desire to have their manuscripts become books in print?

LIZ: 1. Learn the craft. 2. Write. I think of all those years when I wished I was a writer, but I didn't have the discipline and the hunger to do what I had to do to become a writer. Oh, I could string clever words together, but my writing was like my housekeeping: sloppy. I'm still not a very good housekeeper, but my writing has improved.

C.S.: What is your process of brainstorming a story? Do you just sit down and write, waiting to see what happens next? Or do you outline first?

LIZ: I spend quite a bit of time outlining. There are three phases. First is the skeleton, the barebones plot. Then I flesh the plot out with ways to get from Point A to Point Z by way of Points B through Y. After that, I write a detailed synopsis for each chapter. This is when the characters start taking over, and the chapter synopses often deviate from the fleshy roadmap. If I have done my preliminary work well, the story flows, and I often surprise myself with how well things inserted as filler early on become crucial toward the end of the book. It's as if I subconsciously knew a secret that wasn't revealed to my conscious mind until the proper time.
I have to say, though, that my recent novel,
Counting the Cost
, wasn't blocked or plotted or outlined. It's based on family history, and it came to me as a gift, fully formed. I only had to sit down at the keyboard and it forced its way out my fingers into a rough draft. A very rough draft. It still needed lots of rewriting, but that's the nature of the craft.

C.S.: Do you ever experience a snag in a story, a form of writer's block? If so, how do you deal with it?

LIZ: I've never had writer's block. I've had fallow times when I didn't have much of a desire to write a story, but I've found that's one of the natural rhythms of my life. I think it's a necessary recharging time. When the time comes to write, if I make the effort and sit down in front of the keyboard, I know the story will flow.

C.S.: Do you need absolute quiet to write? Do you listen to music when you are writing?

LIZ: I'm mother of seven. I've learned that I can tune out anything. However, I prefer quiet.

C.S.: What kinds of inspiration do you use during your story creation periods?

LIZ: Everything becomes an inspiration: my life, other people's lives, the newspaper, someone standing in line in front of me at the supermarket. I'm like a sponge, soaking up sights, sounds, inflections, smells, situations. It's all fodder.

C.S.: Who has made the greatest difference for you as a writer?

LIZ: My husband. He has always believed in me and has done what he could to support my writing. I remember, when I first got serious about writing, it was just before PC's became common. My portable electric typewriter was a wreck, and he got me a new correcting typewriter for Christmas. It strained the budget, but I was very grateful.

C.S.: Do you use a critique group during the writing process? Why or why not?

LIZ: I haven't used a critique group yet, because I am only now learning about how a good critique group operates. My shower is my critique group. I write more by feel than by thinking, and if something isn't quite right, it will niggle at the back of my mind for days until, one day, in the shower, the way to fix it will come to me.
I do ask willing members of my writing group (
ANWA
—American Night Writers Association) to read my manuscript and make suggestions. What generous ladies they are, to take the time to do that for me. I get excellent feedback from them, and I can then do a final rewrite.

C.S.: Any final words you would like to share?

LIZ: I would say to young mothers who want to write and are feeling hamstrung (or apronstrung) because of the children: there will be plenty of time to write when the children are gone. Enjoy them now, for they are with you but a moment. You will never be sorry you pushed writing to the back burner and focused on your family.

C.S.: Wise words indeed. Where can our readers go to find your books and order them?

LIZ: The Spider Latham Mysteries (
The Lodger
,
After Goliath
and
Snakewater Affair
) are out of print, but can be bought used from Amazon.
The Mist of Quarry Harbor
is available at
Deseret Book
, and my new book,
Counting the Cost
is can be found at Amazon.com and from the publisher at
Inglestonepublishing.com
Also,
Lucy Shook's Letters from Afghanistan
is available at
www.lettersfromafghanistan.com
. Sales from this book benefit
SWAN
(Serving Women Across Nations). Part of the price of Counting the Cost goes to SWAN, as well.
We're having a publication party in Mesa, AZ at the Rockin' R Ranch on Friday, March 6 at 7 p.m. If any of your readers live there, we'd love to have them come and join us. Refreshments are by the authors of the Fat Sisters Cookbook.
~~~
Thank you, Liz, for taking the time to talk with us. I'm always amazed at the creativity and gifts of others. To learn more about Liz and her many creative endeavors, visit her website at
LizAdair.net
.
You Should Also Read:
Liz Adair's website


Related Articles
Editor's Picks Articles
Top Ten Articles
Previous Features
Site Map





Content copyright © 2022 by C.S. Bezas. All rights reserved.
This content was written by C.S. Bezas. If you wish to use this content in any manner, you need written permission. Contact C.S. Bezas for details.