Fat Burning Foods that Speed Metabolism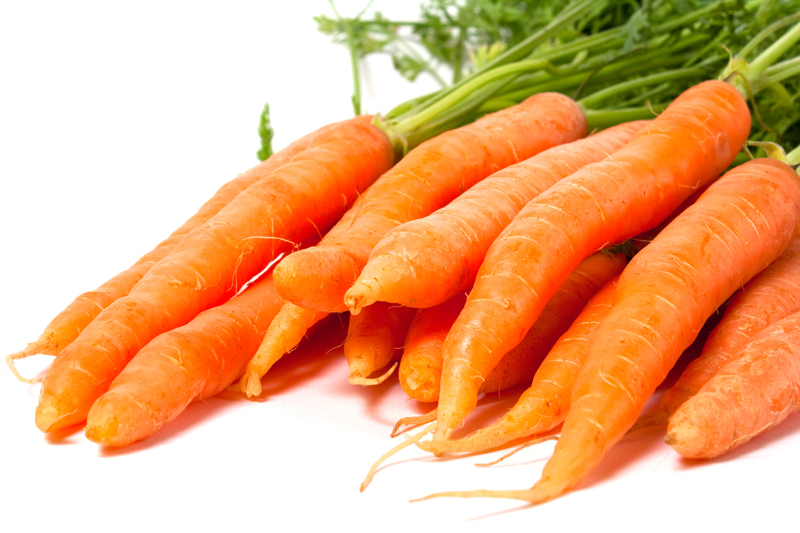 Are there really fat burning foods that speed metabolism? YES! And besides fat burning foods, here are all 7 ways to increase metabolism for a trim, fit, healthy body.
And you might as well use every possible way to increase metabolism naturally, since a speedy metabolism is a great way to burn more calories, even when you're sitting or sleeping. This makes it easier to lose weight, gain energy, look great and stay healthy.
So you choose. Go directly to the list of
fat burning foods that speed up metabolism
or keep on reading to learn how to combine ALL seven ways to increase your metabolism.
What is Metabolism and How does it Work
To put it simply, metabolism is the process of converting food into fuel. A "fast" or "slow" metabolism refers to the rate at which your body burns the calories in the food you eat.
Major causes of metabolism slow down are:
Gradual loss of muscle tissue from a sedentary life style,


Physical activity levels generally decrease as people age,


An excessive amount of body fat compared to lean body tissue,


Skipping meals, fasting or eating less than 1000 calories a day,


Your body cannibalizes muscle from lack of protein during dieting,


Or low thyroid (usually from lack of hormone producing nutrients).
When you boost your metabolism, it makes it easier for you to reach and maintain your ideal weight and to stay fit, trim and healthy. Sounds good doesn't it?
That's why there are hundreds of diet products that claim to boost metabolism. But how safe are these temporary chemical and herbal fixes? Do they really work? And what if you're not willing to take the health risks involved in using herbal concoctions or drugs?
What can you do naturally?
List of Ways to Increase Metabolism Naturally
Combine these seven simple changes in your daily routine to boost your metabolism, so you can burn more calories 24 hours a day, seven days a week:
1. Build muscle and lose fat.
Muscle is the best metabolism booster. The more muscle you have the more calories you burn - no matter how active you are. Women often lose muscle on weight loss diets low in
protein content
. You can
build muscle to lose fat
when you include enough healthy,
high protein foods
, exercise and weight training.
2. Be more physically activity.
30 minutes of
exercise and weight training
a day can speed up your metabolism rate for the next 24 hours. Also, just moving around more ( such as running errands, taking the stairs instead of the elevator, playing with your kids, walking the dog or doing yard work) all add up to increase your metabolism.
3. Improve hormonal function.
It's necessary to stabilize your blood sugar and get your fat intake just right for a healthy thyroid and glandular system. 25 to 30% of your calorie intake should be healthy fats – no more, no less. Consider taking omega 3
fish oil capsules
to get the important and essential fatty acids without extra calories.
4. Have 5 or 6 small meals a day.
This should include breakfast. The longer you go between meals the more your metabolism slows down to conserve energy. If you eat mini-meals every 2 to 3 hours, it will stabilize your blood sugar, provide a steady source of energy, boost metabolism and help keep you from eating too much later in the day.
5. Stay better hydrated.
Over 70% of your body functions take place in water. Not enough
water intake
causes all of your systems, including the fat burning processes of metabolism, to slow down. So drink at least eight 8-ounce glasses of water a day.
6. Decrease the stress in your life.
The strain of mental and emotional stress can also slow down all your systems, including metabolism. Plus many tend to overeat when they're stressed out. So learn to relax and let go. Get enough sleep and endorphin building exercise. And take mood enhancing B vitamins and
fish oil supplements
.
7. Eat a healthy metabolism diet.
Be sure to eat plenty of
high protein foods
for muscle tone and healthy
high fiber foods
to keep your energy up and your metabolism pumping. And start adding the
fat burning foods that speed metabolism
to your daily diet.
Find out more about my recommendation for
fish oil
capsules.
And be sure to check out my free
Natural Health Newsletter
.
Click here for the
Site Map
.
Articles you might also enjoy:
Healthy Percentage Body Fat Chart
The Glycemic Diet of Low Glycemic Foods
High Protein Foods List with Protein Content
Build Muscle to Lose Fat - Fat vs Muscle Diagram
To subscribe to the Natural Health Newsletter, just enter your email address in the subscribe box at the bottom of this page.
© Copyright by Moss Greene. All Rights Reserved.
Note: The information contained on this website is not intended to be prescriptive. Any attempt to diagnose or treat an illness should come under the direction of a physician who is familiar with nutritional therapy.
You Should Also Read:
Natural Health Newsletter
Site Map


Related Articles
Editor's Picks Articles
Top Ten Articles
Previous Features
Site Map





Content copyright © 2023 by Moss Greene. All rights reserved.
This content was written by Moss Greene. If you wish to use this content in any manner, you need written permission. Contact Moss Greene for details.