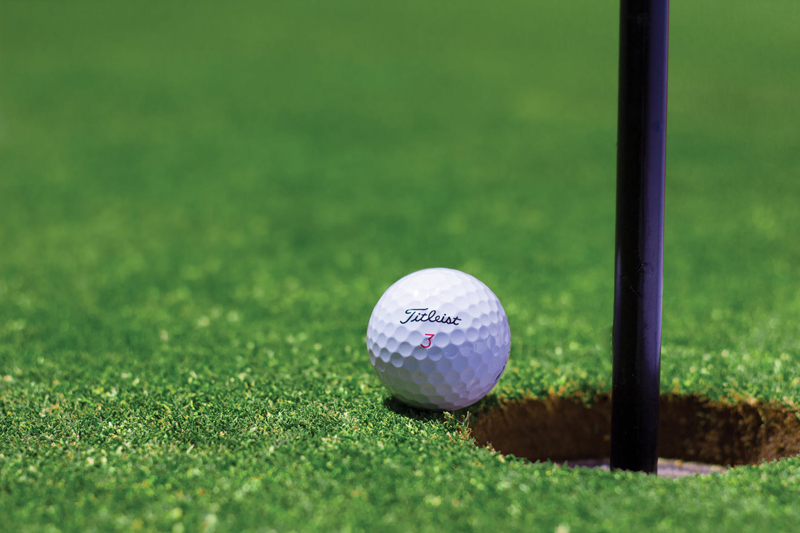 I must confess I am not fond of fiction books as my book club knows all my recommendation are non-fiction. They also hear me groan at some of the books suggested by other members. I received an email here on Bellaonline.com requesting me to take a look at this novel which included golf history. I had to reply that I needed to know more about the book and where it could be found. The request came from Bill Flynn and he said he would send me a copy of his book The Feathery if I would write a review about it on this golf web site.

I did check out Amazon.com web site about this book and read the high reviews that were recorded. That also made me more interested in the book. On Amazon.com web site I found the book was published by Booksurge Publishing on November 2, 2007 and it has 251 pages and was priced at $15.99.

I became better acquainted with Bill Flynn by email and found out he is a true golf enthusiast and loves to write. I thought what's not to like about that. Mr. Flynn did send the book and my signed copy arrived Monday. I started reading it late that night and continued until 1:00 a.m. then finished it the next day between a couple of meetings I had that day. Mr. Flynn is a retired aerospace engineer and lives with his wife Barbara in New Hampshire.

After reading this book I am ready to strongly recommend this novel by Bill Flynn called The Feathery . I will also recommend it to my book club and they will be surprised I am suggesting fiction. I do love history and when a writer uses that as part of their novel then I am interested. Bill Flynn the writer used golf history as part of his novel that also includes suspense and intrigue about an old 1849 Feathery golf ball that our main character Scott Beckman inherited. Since this Feathery golf ball was so valuable it came part of the story of murder and greed but also a story about two boys whose life was turned around by golf.

I liked the way the author built up the story by giving you a good background of the characters involved. The main characters were Scott Beckman and his friend Matt Kemp who got into trouble as youths but a kind hearted police officer turned them over to Sandy McNair an elderly golf teacher at a country club. Sandy had worked with many troubled youth but became close to these two young boys. Scott worked very close with Sandy and he began teaching Scott the game of golf. Scott goes on to become a golf Professional and Matt became a tour Caddie and the two finally get to work together.

The intrigue starts when Scott finds out he inherited Sandy's belongings when he passed away. Within these items was an antique golf ball known as the feathery from St. Andrews in Scotland where Sandy's family was from. When Scott professional career became low on earnings he thought about selling these items to fund his golf tour. Scott finds out how valuable they are when he puts them up for sell at an Antique Auction House. This is when the mystery, murder and theft become mixed up in the many tour golf tournaments Scott was playing in.

The author using his writing skill, weave in and out of intrigue of the feathery golf ball and golf tournaments we all are familiar with like the Masters and the British Open. Scott's begins to win golf tournaments and the money follows, so he decides to keep the feathery ball and that is when the greed of the collectors becomes more involved with Scott and Matt's life. You won't be bored with this book as the action helps you keep turning those pages.

I would recommend this book especially to any golfer as it will be a fun and fast read. It will be good gift for father's day or even mother's day if she is a golfer. It will hold your attention and the story moves along very well. I like this type of novels, I do not like it when the authors move you back and forth between time periods and you get mixed up in characters. The author starts this book with the first chapter about the event in history that made the Feathery golf ball famous. This book holds true to the characters and includes the mass greed of collectors and what they will do to own a valuable item. If you like detective stories throw in some golf history with golf tournaments you have a winner. Check out Bill Flynn's book called the The Feathery you will even find out how they made those leather golf balls filled with goose feathers. Mr. Flynn has a way of weaving it all together making it a good book but maybe even a better movie.

You Should Also Read:
update The Feathery


Related Articles
Editor's Picks Articles
Top Ten Articles
Previous Features
Site Map





Content copyright © 2022 by Letta Meinen. All rights reserved.
This content was written by Letta Meinen. If you wish to use this content in any manner, you need written permission. Contact Sandy Eggers for details.