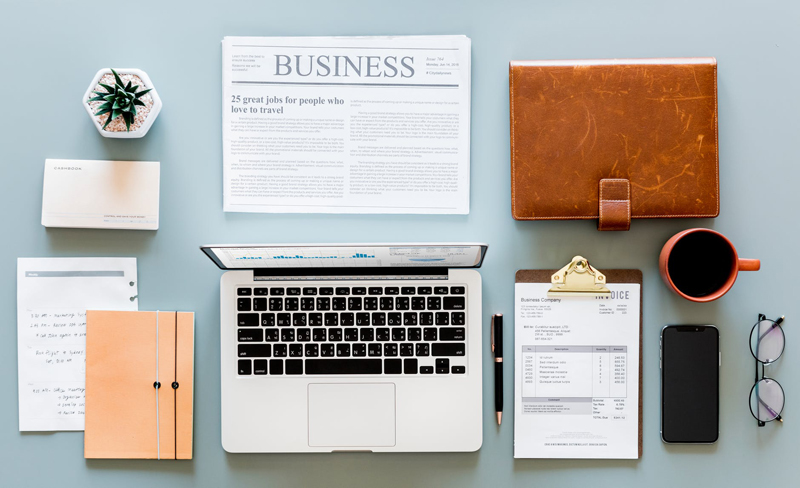 Ah, the e-receipt. How I love that option! Personally, I loathe shopping, but even more than that I loathe paper clutter, so when a retailer can offer me an e-receipt I feel so much better.
The whole notion of being able to go paperless is absolutely appealing. I know lots of people feel the same way – goodbye piles! But I also know as exciting as it is, it can also be a little overwhelming. Where does one start when it comes to giving up the the physical for the digital?
Below are four tips to help you lighten your paper load. If you are new to paperless I suggest trying out one or two ideas to see how it feels. Expect that you may feel a little like you are relinquishing some control since you are essentially letting go of the physical paper. That's normal, but with time you will see the benefits are totally worth the initial discomfort. In the long run, you will save time and money, while reducing stress.
Sign Up for Electronic Statements
This is so simple to do. Most likely you already have digital access to your accounts, but if you don't that will be step one. You can access your account information in much greater detail when you use the creditor's online portal instead of just relying on a paper statement. Plus there will be direct links to customer service, historical data, and of course the option to print a hard copy. You can see in real time what is happening with your account.
Use Online Bill Pay
If you are getting your statements electronically this is the really the only way to go. This one-two punch is a perfect marriage of convenience. Of course you can still use online bill pay even if you receive your statements in the mail. There are two way to go about online bill pay. One is using your bank's online bill pay feature. This process allows you to set up a payment, but your back actually sends the payment. The other way to pay online is through the creditor's website. Both are fast and easy. I prefer going to the creditor's site because I get the immediate satisfaction of knowing my payment was actually received. I save the confirmation or receipt page as a PDF and file that away electronically. I can easily pay a half dozen bills in under ten minutes; far less time than if I were writing checks and posting them.
Scan What You Can
Most paper can easily be scanned. There are plenty of specialty scanners on the market that make scanning even easier, but a flatbed scanner, the kind that most all-in-one printers come with, is perfectly fine. The great thing about scanning is that if you save as a PDF you can search through the documents at a granular level. That is so much more efficient than flipping through hard copies. With that being said, don't neglect taking care in naming your files. Use the language that resonates most loudly. It doesn't have to make sense to anyone other than you. However, consistency in format is a very good thing, especially if you choose to add dates to your files names. For example, I always add dates to the end of my file names in a month year format. It looks like this
filename_06_2012
. This works for me, though I know many people prefer dates on the front end. If you do that, you can begin with the year, followed by the month -
2012_06_filename
- to make chronological sorting a snap.
Go Digital With Your Subscriptions
I am not suggesting you do away entirely with the actual printed page read, but you can cut down on a significant amount of paper if you choose electronic media when possible. Most digital magazines have very little advertising, if any. That means you can read without distractions. Many newspapers also have a digital format and they are usually compatible with most mobile devices. This means you can have access almost anywhere and there's no recycling to take out. A digital subscription also means you never miss content, you can always do a quick search of the archives to find what you want.
These tips for going paperless are just one part of the equation. Knowing what you need to keep and what you can safely toss or shred is an important component. You can't expect to head in a paperless direction if you don't feel confident in saying goodbye to the unnecessary. Check out the link below, it will help you get your paper organized, and guide you through what you you need to keep and what you can safely let go.
Recommended Resource
What To Keep, What To Toss Guide
Recommended Resource
Get your free
Clear Clutter and Learn How To Organize E-Course
. It takes you through the clutter clearing and organizing process in six simple steps!
You Should Also Read:
Paper Organization - What to Keep, What to Toss


Related Articles
Editor's Picks Articles
Top Ten Articles
Previous Features
Site Map





Content copyright © 2022 by Kelly Jayne McCann. All rights reserved.
This content was written by Kelly Jayne McCann. If you wish to use this content in any manner, you need written permission. Contact Kelly Jayne McCann for details.