Interview with Vocalist, Kristin Jensen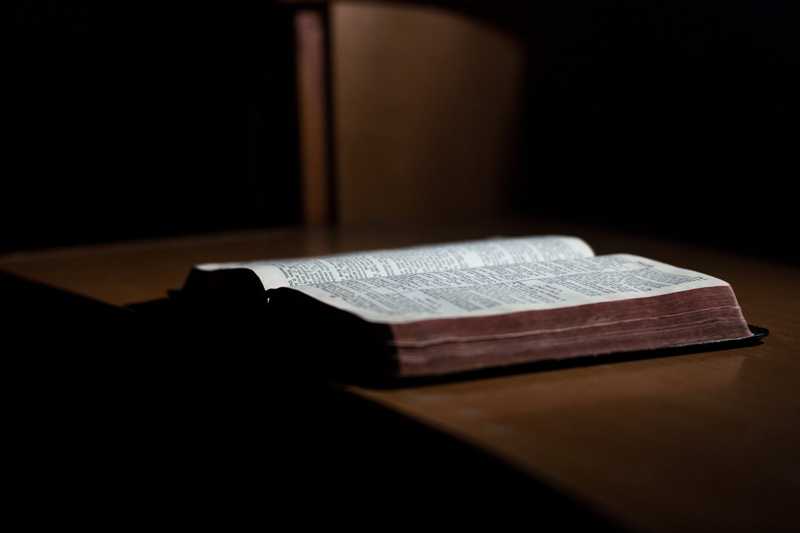 Kristin Jensen is a discriminating musician with vocals that will knock your socks off (pardon the cliche, but oh so true). When I heard her debut CD, I had to learn more about why she has recorded this album and what she desires to do with her music.
C.S.: Please tell us a little bit about yourself:

KRISTIN: Well, I was born in Canada, reared in Idaho and Florida. I come from a family of five children all together. I hold a Bachelors degree in Voice from Florida State University and a Masters degree in Opera from Arizona State University. I had a successful teaching studio in Arizona for several years and adore the process of teaching as well as performing. I am a Latter-day Saint and served a mission for my church. I have worked for five years as a Church musician for other faiths and feel very blessed to have been able to do so. I'm currently in the beginning stages of my professional singing career, living in Colorado for the time being, waiting tables, and working hard to realize my dreams.
C.S.: What benefits does obtaining college degrees give?

KRISTIN: You get a more comprehensive education: general studies in addition to music history, theory, aural and sight-reading skills, development of language skills, performance opportunities, private instruction, etc., in one package. Plus you have life experiences at college that allow you to give more as an artist. That is very valuable. But it is entirely possible for a person to not go to college, study the essential subjects privately, and have an incredibly successful career. Marilyn Horne dropped out of college, got her education through private instructors and life experience, and had a wildly successful international operatic career. I think success really comes from the efforts, skills, and aptitudes of the individual.
C.S.: When did you first know you loved singing?

KRISTIN: When I was really young. I have always loved performing, and singing was a natural extension of that. Plus it was a lot more fun than playing the piano! According to my mom and my aunt, I came out of the womb with an operatic-sized scream. They called me "Bella-Box" and my aunt predicted that I would become an opera singer!
C.S.: What is it like to pursue a singing career?

KRISTIN: For me it is equal parts terror and excitement emotionally. There is endless work on so many levels. There's the technical part of singing, the discipline of practice, connecting emotionally with a character and conveying that convincingly, figuring out how to give a memorable audition while quelling performance anxieties; then the PR work and marketing, the development of business strategy, finding a way to pay both life and career expenditures: lessons, coachings, flights around the country for auditions & competitions, recordings, etc. What keeps me going is the thrill of performing, the satisfaction of completing a show or recording project, and knowing that when I open my mouth to share this gift, it makes a difference to someone.
C.S.: Fascinating. When did you first start taking singing lessons?

KRISTIN: A few months into my sophomore year. I had been in orchestra when we lived in Idaho. We moved to FL my first year of high school, but there wasn't an orchestra program at my school. I joined the choir instead, started lessons the next year, and the rest is history!
C.S.: When did you first feel that you had something unique to contribute?

KRISTIN: When I was a sophomore in high school, I sang for the Florida Vocal Festival and received superior marks at the state level—that was when I realized I had a talent to work with. As far as what I have to say with this gift—that has settled in over the last few years as I have grown as a woman and in my relationship with God.
C.S.: Why do you feel the Lord gives gifts?

KRISTIN: For us to use them, to glorify Him with them, to bring our gifts back to Him magnified ten-fold or more, and to use them to bless and uplift His children. I think the gift is given to bless and strengthen both the one who is given the gift and the ones with whom the gift is shared. I know I feel blessed when I sing, and it is so cool to see how it blesses and moves others. It's like our own way of sharing a little bit of Heaven with our fellow men, when we share our gifts.
C.S.: What do you feel having a gift necessitates?

KRISTIN: That you seek and work hard to develop it, that you use it in a way that can bring joy and meaning to your own life and others' lives, that you seek for a high degree of excellence.
C.S.: What do you see yourself doing in the future? What are your goals?

KRISTIN: Wow. I have so many goals!!! I want, of course, to marry and have a family. I want to use this gift to sing and travel. I plan to make several more recordings over the course of my singing career. I want to reach the point where singing provides my primary income. I want to visit people in need of healing around the world, and use this gift to share the healing power of God with them. I see myself continuing to teach and pass along my knowledge and skills to the next generation as well.
C.S.: I really love your debut CD, Till There Was You? Tell us, why did you record it? Why now?

KRISTIN: For several reasons. I wanted to have something where I could share what I do with more people, extending the influence and impact my gift can have. I wanted to have a high-quality recording that could demonstrate what I do and potentially open doors for more performing opportunities. I wanted a product I could market to help pay for the expenses involved in my singing career. And it's been a dream of mine since I was a young girl, to release a CD and thank everyone in my life for what they've done for me!
C.S.: What do you hope this CD does for others?

KRISTIN: It is my intention and hope that when people listen to this CD, they will be uplifted by the beauty of the music and how it's presented, that it will help lead their minds and open their hearts to the beauty of God and His love for us, and what a precious gift we all have in Him.
C.S.: Where can our readers go to listen and to purchase your CD, whether for themselves or as a gift for Mother's Day?

KRISTIN: They can go to my website, www.kristinjensen.com to preview the CD and place an order via credit card through Paypal. I will be running a special for Mothers Day from now till May 15th where you can get a copy for yourself and one for your mother or loved one for a special package price. And I will sign the CDs for free! If you need to contact me with any questions, please call 480-266-1170.
(To read part two of my interview with Kristin, click
here
.
You Should Also Read:
Kristin Jensen's website


Related Articles
Editor's Picks Articles
Top Ten Articles
Previous Features
Site Map





Content copyright © 2022 by C.S. Bezas. All rights reserved.
This content was written by C.S. Bezas. If you wish to use this content in any manner, you need written permission. Contact C.S. Bezas for details.