Dealing with Trials and Difficulties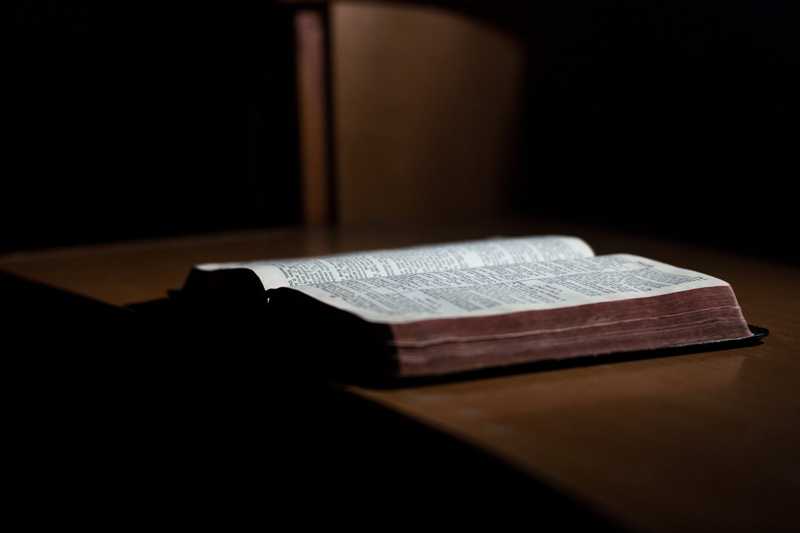 President Thomas S. Monson has said:
"During the last half century or so, there has been throughout the world a gradual but continual decline in many phases of life. We observe relationships without morality, science without humanity, knowledge without character, business without ethics, worship without sacrifice, pleasure without conscience, politics without principle, and wealth without works" (Fireside address: "Decisions Determine Destiny", 6 November 2005)
Let's make sure your children are prepared for the world they face! Time for some FHE Fun.
Opening Song: #250 We Are All Enlisted

Opening Prayer:
By invitation.
Devotional:
Oooh, it's the coolest moment of the week: favorite scripture sharing time! These spontaneous devotionals can be some of the sweetest moments experienced as a family. Loved ones simply read a favorite or new verse and share why it touches them.
Activity:

Items Needed:
* A "hands-on" creative tool—clay, building blocks, or Legos (sufficient for each person)
* Make sure all people in the family are given the identical kind of creative tool
Invite the family to make anything they want. Encourage the group to think of what they personally would like to make, relying on their own creativity. Give about five minutes for the creativity session.
Once everyone has had the opportunity to form whatever it is they want, invite sharing. Allow the group to explore and talk about each effort, recognizing individual creativity. Ask them to notice how each person's creativity brought about different results. We are all gifted with the power to self-create.
Read this brief statement by President Thomas S. Monson:
"Decisions determine destiny."
Ask: "What does that sentence have to do with the creation you now hold?" Enjoy the responses and affirm the family members as they seek to put into words their thoughts about the question.
Application:

Discuss how "faith" works in the process of building things, whether a clay model or a life.
* First, we envision. We get an idea. We think about it. This is called seeing with an eye of faith.
* Second, we get to work. We actually begin building what we explored mentally, even if it was just placing one Lego brick onto the other. The thought first came into our mind; our hands carried out that thought. Step by step, we arrived at the end—with a finished product.
Ask again what President Monson's statement, "Decisions determine destiny" means to them. What else has come to mind? Encourage sharing.
Summarize:
Just as their creation began first with an idea, then formed because of their work, so too is a mighty life created. Elder Joseph B. Wirthlin stated:
"Faith is not so much something we believe; faith is something we live. Moroni reveals that 'there were many whose faith was so exceedingly strong … [they] could not be kept from within the veil, but truly saw with their eyes the things which they had beheld with an eye of faith , and they were glad.' Our homes should be havens of faith" ( "Shall He Find Faith on the Earth?" Ensign, Nov 2002, 82, emphasis added ).

Living, as Elder Wirthlin said, means actually doing . Faith brings about our decisions; our decisions determine our destiny. Invite your loved ones to begin seeing, imagining—with an eye of faith—the things they most desire for their life, both now and in the future. And then to get to work creating those things. Keeping a journal greatly helps this process. It is a place to record valiant choices, and then it acts as a support during the "doing" part of life.
Let your family know the urgency of this journey. If they don't take control of creating their life, others will.
Share with them that President Monson has said quoted at the beginning of this lesson.
Finish with your testimony as to the Lord's goodness. He will help your loved ones as they see, plan and bring about their future with purpose. He will inspire the process as they ask for His help. And thus, they will no longer be subject to drifting with the world's loose opinions!
Closing Song: #303 Keep the Commandments

Closing Prayer:
By Invitation.
Refreshments:
This
Soft Pretzel recipe
(and history) is an adorable way to end this FHE lesson. Not only are the pretzels fun to make and talk about, but they give a visual example of how a life will twist to no purpose without good planning and excellent effort.
Struggling with your teens? C.S. Bezas' book is an essential help for parents and youth leaders. Powerful Tips for Powerful Teachers teaches you how to create powerful change. Visit your local LDS bookstore or get your copy online here.

You Should Also Read:
Information on The Church of Jesus Christ of Latter-day Saints


Related Articles
Editor's Picks Articles
Top Ten Articles
Previous Features
Site Map





Content copyright © 2019 by C.S. Bezas. All rights reserved.
This content was written by C.S. Bezas. If you wish to use this content in any manner, you need written permission. Contact C.S. Bezas for details.