Respecting Children's Agency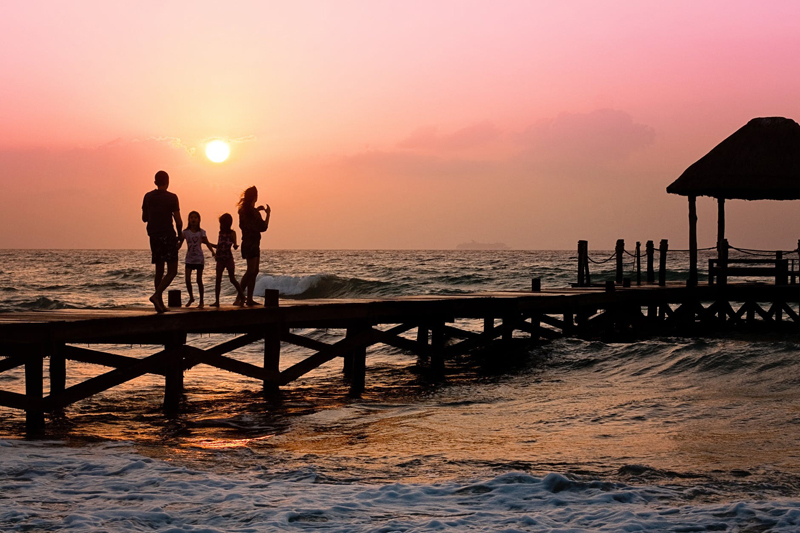 As parents in Zion we face the daily imperative to teach our kids to use their agency wisely. Joseph Smith said, in response to a question as to how he governed so many, "I teach them correct principles, and they govern themselves." But just how does one teach a two- year -old to govern herself? And, what if the other moms and dads think our kids are doing a bit too much (or too little) governing? Well-meaning friends and family members often have advice or criticism, but we owe it to our children to parent to their needs rather than to the opinions of other adults, to "stand in the gap" and do what we know is best for them.

When my oldest child was four, we found a sad little train set second-hand. It had three cars and just enough track to make an approximation of an oval, but it might as well have been "The Polar Express." At least a dozen times before we left the store he anxiously asked if I was sure we had his "twain twacks." I replied, at least a dozen times, that I was sure we did. A visiting relative suggested that he save them for after his brothers were in bed.

The brothers in question are triplets who were two at the time. Auntie quite reasonably assumed the little boys would tear to bits their big brother's railway ambitions. While I was certain she was correct, the number and ages of our children make it impractical for us to avoid all chaos and conflict. Also, we try to allow our children to make as many decisions as they safely can, and learn to resolve conflicts and problem-solve. It wasn't my inclination to make him wait, but I was also aware of this relative's dismay over my parenting tactics, so I just nodded noncommittally and observed.

The instant we arrived home, my guy began laying out his tracks, heedless of the kindly warnings which were becoming insistent. Auntie was growing irritated at his not taking (and my not enforcing) her advice. Her disapproval exerted just enough peer pressure on me that I urged him gently, "Come on honey, let's put it away until later."He replied firmly, never looking up, "No Mommy, I'm the big brudder, and I've made my decision" And continued to lay tracks.

I saw Auntie bristle at what she must have seen as the height of insubordination, but more importantly I recognized independent thought from my son. Instead of reprimanding him, or simply brushing his desires aside and distracting him with some inane cartoon to appease her, I "stood in the gap" (a small one, yes) and allowed him to exercise his agency, listening as he continued, "if the tricklets want to tear it apart that's fine Mommy, they can." He still did not look up, but spoke with four-year-old intensity, making that sideways Karate-chop gesture with his slender hand that he makes when he is really adamant.

I knew he did not mean to say it was ok for his brothers to destroy what he was doing, though I wasn't sure what he did mean. So I watched to see if he knew what he meant. I saw one triplet take a piece of track out of its place and saw him patiently take it back, mimicking my tone as he said, "no little tricklet. See, like this." Another brother grabbed the bridge and again, he gently took it back, saying, "No brudder; it goes hewe." This was repeated three or four times until, I swear it was on cue, the triplets simultaneously destroyed the entire set-up in under three seconds (that's less than one second per triplet, if you're counting), in a toddler-railroad free-for-all. Big Brother wailed, "NOOOOOOOO! Mommmmmyyyyyyy!" I saw (in under one second per preschooler) the urge to take the track and whack his brothers on their toddler-heads come over him, and saw him instead throw himself across the room onto my lap, sobbing vehemently, "Mommy… tricklet… BAD ….NO!... "

I grabbed him, ferocious in my embrace, speaking quietly into his ear, "I'm so proud of you. You were so kind and responsible. When it got too hard you came to Mommy instead of fighting. You did great." He calmed enough to wipe his nose on the back of his hand, karate-chopping ever more earnestly. Dark lashes spiky, wet cheeks red, he hiccupped, "but mommy, those tricklets were bad!" He drew in a shaky breath and spoke again, in a let's-get-down-to-business voice, "Now, how can we teach them not to do that ever again?"

All those things parents worry about instilling—compassion, respect, patience, responsibility, consequences, problem-solving —my boy "got." I didn't have to force him to do what is right. Thank heavens I didn't cave to peer pressure to appease another adult. Rather than high-handedly saying, all right, but you'll be sorry or,I told you so, I allowed him to try and, I would argue, experience a success far greater than anything that would have been learned had I simply enforced some edict.

He had stewardship over that train set. He'd known those brothers every day of their lives, and knew they'd try to tear it apart. He knew that yelling and hitting would not be tolerated, and that when someone doesn't understand, we teach him. I couldn't have been prouder of him. And as the train was his stewardship, he was mine. I could not turn it over to another, even one who had more years on this earth, or more years raising children. The Lord sent this child to me, and if I earnestly seek His guidance, no one is better equipped to teach him correctly than I. I count that unremarkable afternoon as one of our big successes, and when I wonder if it's worth the bother to make the kids pick up after themselves instead of swooping everything up myself, or explaining "why" rather than snapping, "'cause I said so," I hear these earnest words: I'm the big brudder...I've made my decision. They help me make better ones myself.


You Should Also Read:
Parenting : Consequences v Punishment
Teaching young Children the Scriptures
FHE on DVD - Product Review


Related Articles
Editor's Picks Articles
Top Ten Articles
Previous Features
Site Map





Content copyright © 2022 by Jamie Rose. All rights reserved.
This content was written by Jamie Rose. If you wish to use this content in any manner, you need written permission. Contact Jamie Rose for details.