5 Whole Health Resolutions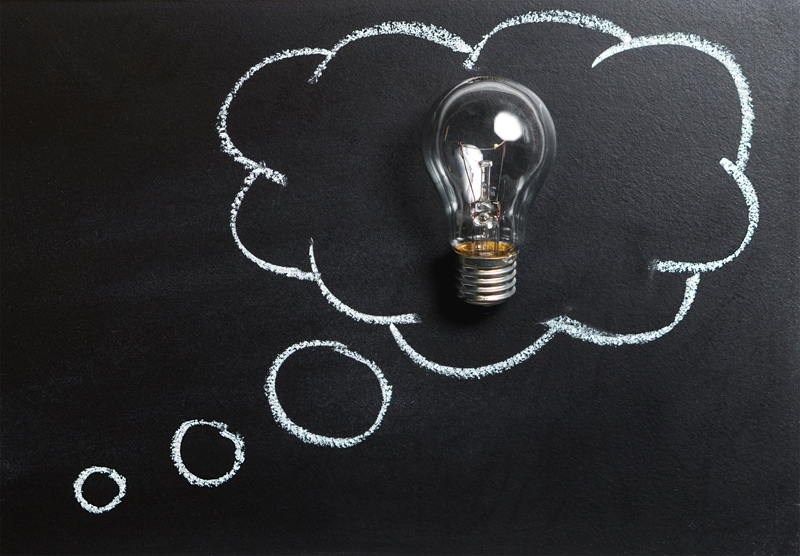 What were your New Year's resolutions? Maybe you did not make any. How about improving your whole health? That is, use this year to improve your mental, physical, spiritual, emotional, and financial health? If that's too much, pick one and get started immediately. Here are five healthy ideas to inspire you:

1) Mental: Enjoy/define your hobby/complete a project.
2) Physical: Engage your core in everything you do.
3) Spiritual: Connect to your intentions at least once a day.
4) Emotional: Clear the slate every night.
5) Financial: Set an actual lifestyle budget.


1) Mental
A great mental health resolution would be to choose a hobby. This resolution is great in that it creates mental balance. Instead of creating a goal to work harder or learn more about your job, maybe you could avert the brain. Relieve work stress by completing a hobby project. For instance, create a map of the best campsites, biking trails, or half marathons (all great hobbies). Then, plan a quarterly schedule to achieve it all. Take on knitting, crocheting, or sewing and complete one infant hat per month to donate to your local children's hospital (a 2 for 1, enjoying your hobby craft and doing a good deed). Plan a painting party for each season of the year, create a masterpiece collection of your favorite tree for each season; gift them or hang them; perfect for getting your hobby and social time in simultaneously. Whatever hobby you think will release tension, utilize creative energy, and help you relax should be enjoyed more this year. By averting the brain, you make space for the brain to process the work you have done and come up with more creative solutions for completing your work. Go figure!

2) Physical
Improving your physical health can be as simple as engaging and locking your core for 100 seconds, every time you think of it in everything you do. This simple move re-conditions the muscles that hold many organs in the proper position and define your posture. If you already hold in your core during every waking hour try a 100-rep challenge. 100 reps of a different exercise move each day is challenging and exciting. You can find great challenges on YouTube or create a plan with your Personal Trainer. Not up for the 100s? Take your workout to the next level. Train for a competition like a marathon, Volleyball tournament, Tennis match, weight lifting tournament, or hike the Pacific Crest Trail.

3) Spiritual
This year is perfect for committing to making a daily or weekly effort to spiritually connect. Try Tai Chi, Meditation, Yoga, Qi Gong, Drumming, hiking, or praying. Morning connections are awesome. It is the perfect time to set your intentions for the day. After allowing the brain to be quiet, silently tell the Universe what you plan to achieve for the day. Before bed, remember to express gratitude for the assistance you were provided.

4) Emotional
To enjoy the challenges the Universe throws your way, clear your slate every night. Going to bed angry with anyone, even yourself, is unhealthy and may cause bitterness. Our daily mishaps are often lessons in life, but we often think of them as problems or mistakes. This attitude can hinder our opportunity to learn a valuable lesson or notice that the path we are on is not conducive to our goal. I suggest that you decide that your ego's job is to take out your negative trash everyday. Before bed, quiet your mind, and ask your ego to take out the trash, leaving behind the lessons of the day. Release any anger that you might have about those moments and ask the Universe to reveal the lessons at hand. Notice how fluid your life becomes and how emotionally balanced you begin to feel.

5) Financial
Finally, set a lifestyle budget. Whether you are living paycheck to paycheck, paying for vacations last minute, or enjoying every event your friends suggest with spare change to loot, everyone can benefit from a budget. While spending freely and making your financial status appear flawless from the outside may provide temporary enjoyment, creating an actual spreadsheet allows you to look at your finances in black & white for a more permanent peace. A budget tells you where your money is going. Can you cut corners anywhere? Can you create an emergency fund? Can you save more? Can you invest more? Consider the motto of less flash, more cash. Be honest with yourself and come up with a plan that allows you to enjoy your life without worry. Create goals, make a plan, and stick to it for one year. You will be ecstatic you did!

The New Year is perfect for new beginnings. Make a resolution to improve your whole health, mentally, physical, spiritually, emotionally, and financially. If that's too much, pick one and get started immediately.

Be inspired and have an amazing New Year.

You Should Also Read:
Making Successful New Year's Resolutions
7 Ideas for Simple Living
Making Positive Changes


Related Articles
Editor's Picks Articles
Top Ten Articles
Previous Features
Site Map



Follow @inspiredyvonnie
Tweet





Content copyright © 2022 by Yvonnie DuBose. All rights reserved.
This content was written by Yvonnie DuBose. If you wish to use this content in any manner, you need written permission. Contact Yvonnie DuBose for details.