7 Ideas for Simple Living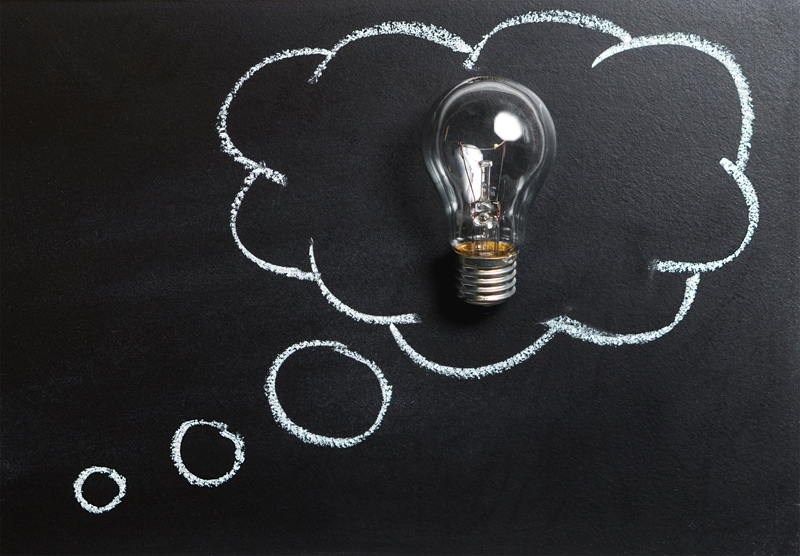 Living a simple life creates room for personal growth. Having a grasp on how to keep your day-to-day functions smooth can provide head space for dealing with more intense challenges.

Simplicity is living in joy without drama or pretentiousness. Imagine having what you need to enjoy a lifestyle that allows you to grow and follow your path in life. Simplicity does that. It helps you enjoy the things you love without strife or complication. It supports doing the things you must without conflict or stress.

If you feel that your life is too complex, anxious, and stressed, creating an easy flow can be simple. Begin by dissecting your day. Look at your lifestyle and your routines to identify the stress causing culprits. Then, hone in on easy solutions.

Here are 7 inspiring ideas:

1) Take a deep breath. Deep breathing can lower your blood pressure and help regulate other systems within the body. Start your morning or end your day with 20 deep breaths. Inhale deeply, stretch your arms high above your head (optional), and exhale long, as you lower your arms.

2) Meditate. With eyes closed and deep breathing complete, mentally count from 1 to 20. Next, repeat the word "relax" three times. Finally, allow your brain a moment to be quiet. Start with 5 minutes a day, then 10, and finally 20 minutes each day. This simple ritual can help you recognize easy solutions to almost anything in your life.

3) Eat clean. Simply put, cut back on processed foods. Consider your eating routines. Are you a grazer or do you prefer to sit down and enjoy a meal? If you graze, pack fresh fruits and veggies for snacking. If you prefer to take your time, be certain to choose whole foods, simply made, and fresh. A salad and protein can be prepared and served in 20 minutes. If a sit down meal is hard for you to manage, make a plan to start with one each week. Finally, drink lots of water. Eating clean can be quick, healthy, and simple.

4) Clean house. Take time to dust, mop, scrub, and organize your home. If your time is limited hire a housecleaner. A clean and organized home not only clears your mind, but it makes finding things easier too. Finding what you want, when you want it, can save you time each day.

5) Exercise. Choose an exercise that you enjoy. Yoga, hiking, jogging, cycling, Pilates, kickboxing, or calisthenics are awesome options, but which one truly motivates you to show up? Exercise has been known to help balance hormones, allowing you to think clearer, manage emotions, lose weight, and construct solutions. Choose one and get moving. Add this to your morning routine. First thing in the morning provides good energy and is more likely to become habit. Later in the day, we have better excuses for skipping.

6) Do what you love! When is the last time you indulged in a hobby? Do something fun that is all about you. Knit a sweater, read a novel, play the piano, bake a cake, take a trip, go to a movie, or paint a masterpiece. At least once a month, take time to indulge yourself in a project that you enjoy!

7) Manage your money! Often times, our belief in a lack of funds leads us to believe that the only solution is to make more money. Instead, start by getting help. Sit with your banker, hire a financial advisor, or read the latest financial how-to book, and face the music. Be honest and realistic about how much you take home. Learn how to best utilize, save, and plan based on what you currently earn. Having a financial plan helps lighten the pressure you may be feeling throughout your day.

These 7 simple solutions can create a more simplistic lifestyle.

Once you create simplicity within your day-to-day, the bigger fish become easier to tackle. A simpler lifestyle inspires mental clarity for managing relational ease, career satisfaction, familial bonding, spiritual growth, physical maintenance, emotional balance, and financial comfort.

Give it go! Be inspired. Live simply!
You Should Also Read:
Presence
Starting The Day Off Right
Short Getaways That Inspire


Related Articles
Editor's Picks Articles
Top Ten Articles
Previous Features
Site Map



Follow @inspiredyvonnie
Tweet





Content copyright © 2022 by Yvonnie DuBose. All rights reserved.
This content was written by Yvonnie DuBose. If you wish to use this content in any manner, you need written permission. Contact Yvonnie DuBose for details.