Holiday Season Journaling...Be Creative!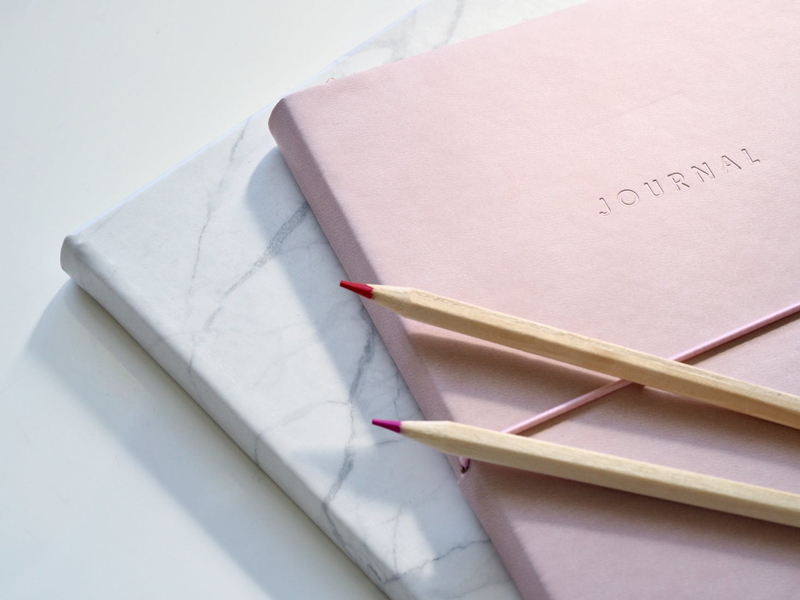 The holiday season is upon us and time is become short. Where does one find time to journal? They find time to journal by planning and scheduling time. During the holiday season journaling is probably one of the most important things you could do. Memories are being made everyday and so many issues keep coming our way. During the holidays more people find themselves depressed, discouraged and wounded. Journaling can allow each of us a space and time to unwind and rejuvenate. So plan, schedule and then implement your plan and do your schedule.

Below are some suggestions on how to plan, how to be creative and who to share your journaling with family and/or friends.

1. Plan Your Time To Journal. Each of us can find time to do the things important to us. We all carve time into our busy life to get our nails and hair done and of course there is the holiday shopping. This holiday season you might want to consider changing your journaling routine. Make it a fun activity. You might want to give it a festive title like '12 Days of Journaling' or use Christmas songs and journal about those songs or have an 'Advent Journaling Calendar.' Be creative and let the season inspire you.

2. Share Your Journaling Thoughts With Others. Usually sharing our journaling is not recommended, however, this season might be just the time to start a new tradition. Share with others some fun antidotes you have seen or your creative journaling ideas. This is the season about giving and everyone around you will be rushing around and needing some encouragement. Use your time of journaling to encourage others.

3. Family Journaling. Include your family and/or friends in your journaling this month. The holiday season is about building memories that all will cherish and remember so let them be part of the story. Find a way to include them by having them write about the same topic and then collect and arrange them, then give them as a gift to each member or share them with grandparents or friends living in another state. Giving them as a gift to family members, grandparents or friends afar is a special way to bring your family and/or friends together this holiday season.

4. Add Activities. So many times when we sit down to journal we are alone and we just write. This month why don't you stretch yourself and experiment with different journaling techniques. Try drawing your thoughts, print out an image that expresses your emotions, create a story to share, use color to describe what you see. This is a festive time of year and your journals should express this.

6. Journal About The Meaning of the Season Don't close your mind to this point. The Christmas season is not about gift giving it is about the gift of salvation given to us. The season is about the birth of the world's savior, Jesus. Spend some time looking around at what God has done for you personally. There are so many people around you that truly love you, but you have to let them love you.

7. eBook or Photo Book. Photo books are extremely popular. You might want to consider having your seasonal journal printed as a photo book. It could tell the story of how you celebrated the season, your family's traditions or new additions to your family. Who knows, maybe this could be the start of a new family tradition!

Now get journaling!


Related Articles
Editor's Picks Articles
Top Ten Articles
Previous Features
Site Map





Content copyright © 2021 by Kathy Garcia. All rights reserved.
This content was written by Kathy Garcia. If you wish to use this content in any manner, you need written permission. Contact Kathy Garcia for details.