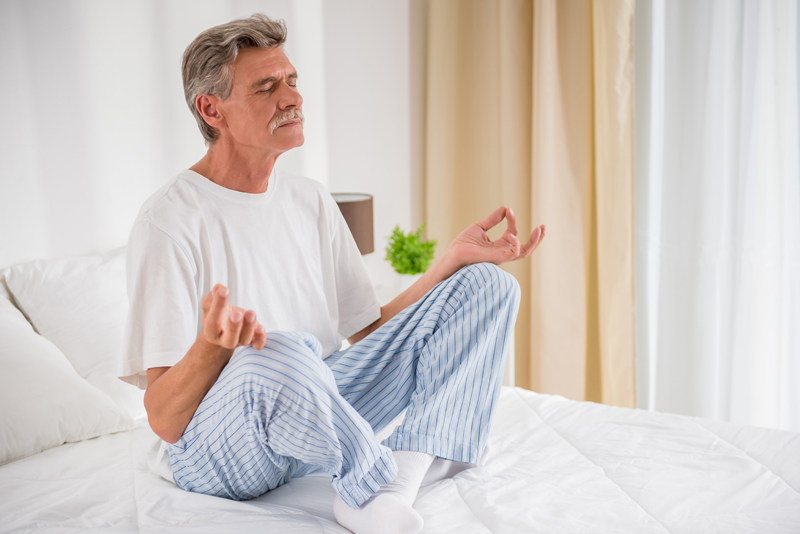 Burt took up bike riding twelve years ago. A retired fireman, he needed something physical; something that provided an outlet and an opportunity for camaraderie. With about ten retired fellows from the fire department and police force, they formed an unofficial bike club. Theirs was a modest goal: to reach the local donut shop. The coffee klatch band has dwindled over the years, but riding nearly 20 miles a day three times a week "keeps us going; we sorta look out for each other".

According to the Journal on Active Aging with every increasing decade of age, people become less and less active. On the flip side is that evidence shows that with every increasing decade, exercise becomes more important in terms of quality of life, independence and having a full life. So let's read it again: Fact #1: As we age, we lose muscle mass and strength, flexibility and bone. Fact #2: Frailty leads to a loss of mobility and independence.
What activity offers exercise, an aerobic workout, fresh air and the outdoors, can be done alone or with a group and results in a great mental attitude? The answer may be found in the corner of your garage or basement. That's it, bicycling!

Of all the recent articles I have researched, cycling for seniors has turned out to be the most rewarding. I have heard some marvelous stories and learned a couple of catchy phrases for bumper stickers: Bikers do it better; Two wheels are more fun than four; I'd rather be spinning solo; and You never forget how to ride a bike!

What starts out for many cyclists in their 30's or 40's as an expensive hobby can lead to adventures around the world and lifelong friendships and even marriage, so I have been told. So why do seniors cycle? According to one senior who has been biking for more than 22 years, "it's more for the fellowship". Richard shared that his last ride covered more than 600 miles in ten days, and at the end of the day, sharing experiences with the people we met and the historic sites we visited, folks are just so much warmer and approachable when you roll up on a bicycle."

Yes, it seems there is a code of ethics for senior cyclists. And bike riders are a different breed of folk: they are considerate of the slower rider or the newbie, they are an encouraging group and they stick together.

Cycling for seniors is generally less competitive, great for muscle toning and good for the heart on several levels. Richard Martin, a retired business owner is an avid cyclist, world traveler and has turned his riding into raising awareness and funds for Guatemala Charities. https://sellin.com/GCFR/bike.html Turning cycling into charity came naturally for Richard.

Over the years he has coordinated several bike tours, donating his time and in turn donating all proceeds to charities. Richard has cyclo-toured, self-contained, through Chiapas, Yucatan and Guatemala. Fundraising cycling tours have also included Utah, Croatia & Montenegro and the California Coast.

According to the magazine Fast Company, bicycles outsold cars last year, and most were for recreational use. But gearing up for your ride may present some challenges. Certainly you can dust off that bike in the garage, test the breaks, pump up the tires and pick up a helmet and you could be on your way for under $50. With this minimal investment you can be on the road in no time. (But you just might want to brush up on the bicycle rules of the road beforehand).

However, a good quality, comfortable low-geared hybrid bike with the proper clothing and accessories can run you about $800. So tread carefully before you find yourself suited up with gloves, bright clothing and padded bike shorts.

You may be bold enough to go it alone at first, if not, as a novice senior cyclist you may want to look for an official bike club and take to the road. Happy trails!







Related Articles
Editor's Picks Articles
Top Ten Articles
Previous Features
Site Map





Content copyright © 2023 by Charlene Ashendorf. All rights reserved.
This content was written by Charlene Ashendorf. If you wish to use this content in any manner, you need written permission. Contact Debora Dyess for details.