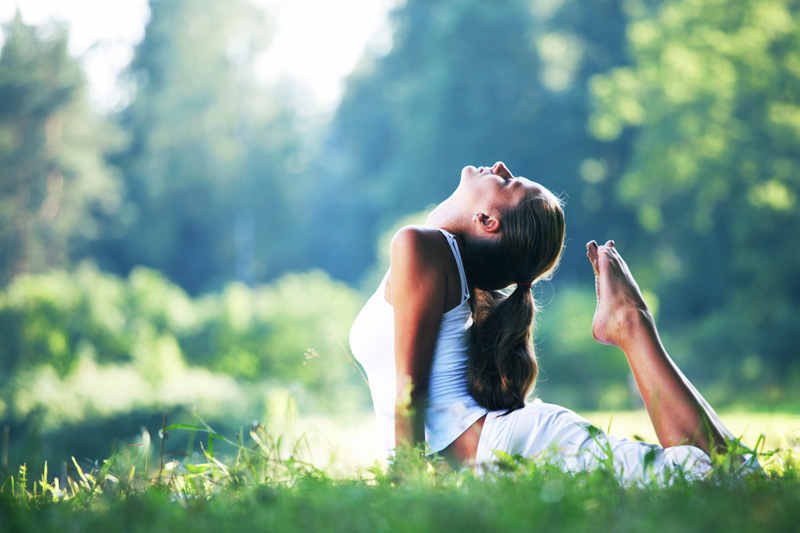 In the commotion of making it through a school semester, it is very easy to let one of the most important keys to maintaining your sanity fall to the wayside. I'm talking about setting aside time to take care of yourself. That means finding ways to eat well, sleep well, and give yourself legitimate "time off".

By mid-semester, most people in school are diligently trudging away through an onslaught of assignments and a multitude of responsibilities. They have full schedules piled high with study sessions, classes, work (most students need to work these days) and countless other things, including trying to sustain a somewhat viable social life.

It often happens that students simply forget to care for themselves. Even when the thought crosses their mind, there hardly ever seems to be enough time in the day to even attempt it. Everyone knows it's important however, so the trick is figuring out how to do it.

Let"s see then exactly how easy it is to incorporate each of these.

Eating Well
In general, it's common knowledge that eating well is important. Sometimes, though it's not about knowing, it's about doing. Since two of the things you are probably short on are time and money, it's good to know what quick foods to have in abundant supply.

Pasta, bagels, eggs, cheese and frozen vegetables come to mind first. Pasta is a good staple that can be eaten with sauce and even without (if you add a bit of olive oil, some salt and pepper and a splash of lemon juice, you've got a great flavorful pasta dish). Bagels, eggs, and cheese together are a quick classic breakfast, lunch, or dinner. Mixing some frozen vegetables into either dish adds an extra dose of nutrition.

Sleeping Well
In today's modern world, most people do not get nearly the amount of sleep that they need. It's a phenomenon that at times can seem impossible to surmount. Getting enough sleep though can be easier than you think. Beyond the usual "change your schedule and get more sleep" advice, there are other techniques that can help as well.

Napping is one of these techniques. Taking 30 to 45 minute (no longer) "power" naps is extremely effective. It's pretty easy to find those 30 minutes in your schedule as well. Jump in your car between classes if you have an hour break. If you have a 30 minute lunch break at work, opt to sleep during it and then snack on protein rich, hardy foods throughout the day. That includes granola bars, nuts, a yogurt/protein/fruit shake, etc.

You will find that making the small concessions in order to get your power nap in will make a huge difference when you're not able to get the full nights rest you need.

Time Off
This is the most paradoxical of all of these. It's the easiest to do yet the easiest to put off. Having legitimate time off from studies, worries, responsibilities, etc. is extremely important to "resetting and refreshing" ourselves. It gives a clear, new perspective, rejuvenates you to continue on with more vigor, and even at times helps you remember why you are trudging along in the first place. We always have an abundance of these opportunities around us as well. They range from spending time with friends and family, engaging in our favorite hobby or pastime, making time to "be" in nature, taking a long drive/walk/run, etc. Anything that allows us to let go fully of the hustle and bustle and just be happily in the moment is the kind of opportunity to look for.

With a little effort and an intention to find ways to incorporate these items into your life, you will easily do so. And I fully believe that not only your studies, but your life overall will benefit.





Related Articles
Editor's Picks Articles
Top Ten Articles
Previous Features
Site Map



Follow @etniqminerals
Tweet



Content copyright © 2022 by Leah R. Patterson. All rights reserved.
This content was written by Leah R. Patterson. If you wish to use this content in any manner, you need written permission. Contact Leah R. Patterson for details.