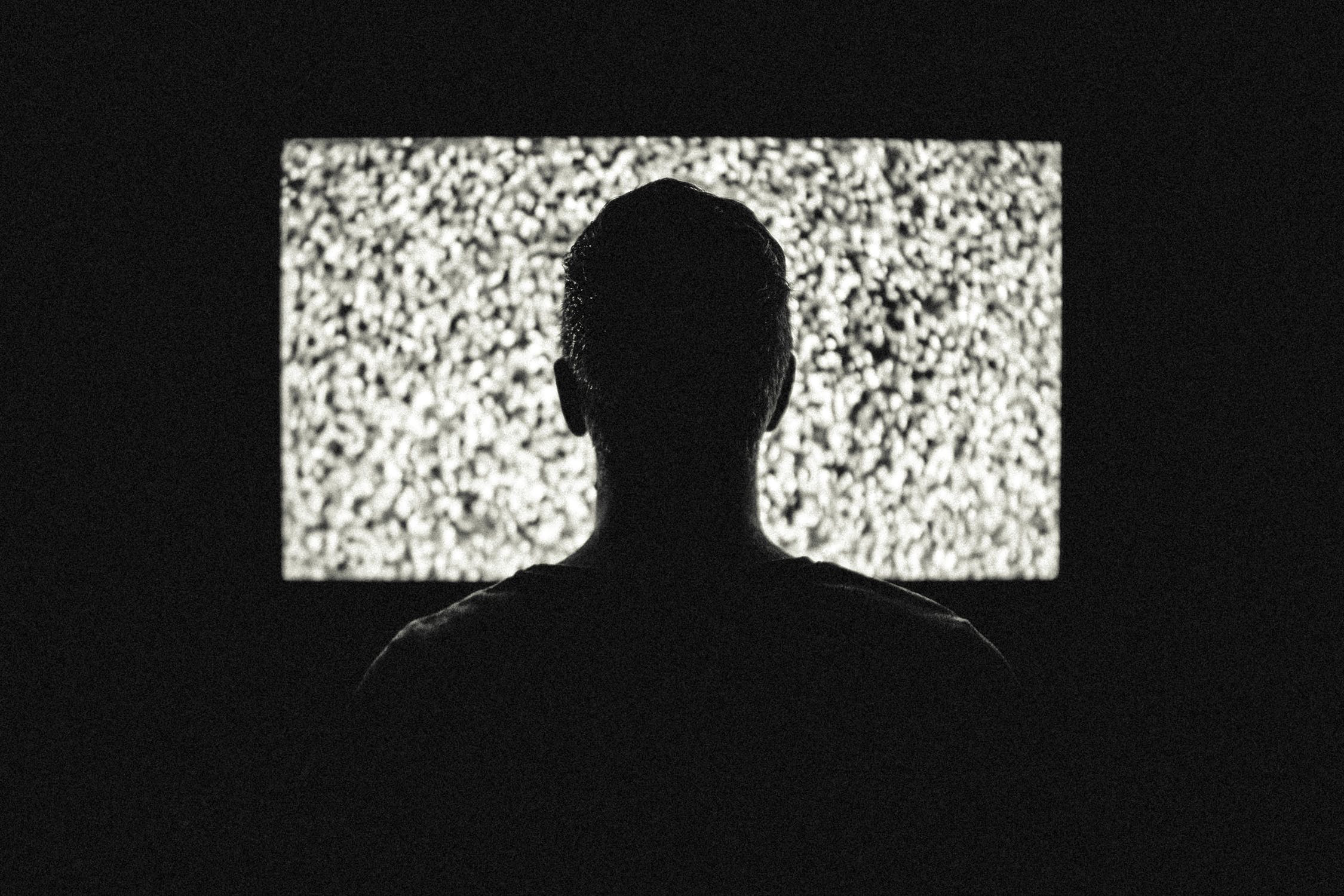 The history of horror on television usually goes back to an anthology show, but there are some rare and brilliant exceptions. The anthology shows are made up of a large number of different stories, with no continuing characters and a variety of writers and directors. However, most of these shows have their own unique style and rationale. The most obvious example is 'The Twilight Zone', which is pretty much a well-defined subset of fantasy, but there are many others, from straight mystery to macabre comeuppances. 'Tales from the Crypt' (based on the comic book of the same name) is another memorable horror anthology, linked each week by the now infamous character of the crypt keeper. It ran from 1989 to 1996. It is the producer's role, in most cases, to maintain the constancy in these shows. These were, as said though, anthology shows. Lately we have had a lot more horror TV series popping up to entertain us.

The first series I remember dealing with horror & enjoying was, 'The X Files', the now extremely popular and memorable show which surrounded, FBI agents Fox Mulder (David Duchovny) and Dana Scully (Gillian Anderson), the investigators of X-Files: small, unsolved cases involving paranormal phenomena. Mulder is a believer in the existence of aliens and the paranormal, while Scully, a skeptic, is assigned to make scientific analyses on Mulder's discoveries. This show was primarily a sci-fi show, but it did have its horror episodes, and some of them were very memorable. One episode I found particularly horrific was "Home", the 75th episode and second episode of the fourth series. The episode played out very much like 'The Hills Have Eyes' or 'The Texas Chainsaw Massacre', with Mulder and Scully meeting the Peacock family. The Peacock family were a group of inbreeds who had booby traps all over their creepy house out in the sticks and brutally murdered anyone who got too close for comfort. This was a brilliantly scary episode and a great example of horror in 'The X-Files.'

'American Gothic' is an American satirical horror series created by Shaun Cassidy and executively produced by director, Sam Raimi ('The Evil Dead', 'Drag Me To Hell'.) The show first aired on CBS on September 22, 1995, and was sadly & shamelessly cancelled after a single season on July 11, 1996. I found this series to be brilliant and never missed a single episode. The series takes place in the fictional town of Trinity, and revolves around Caleb Temple (Lucas Black) and the town's evil Sheriff, Lucas Buck (Gary Cole.) Though appearing affable and charismatic, Sheriff Lucas Buck is a murderous rapist whose powerbase is backed by supernatural powers which almost make him appear like the devil, which he generally uses to manipulate people to "fulfill their potential" and make life-changing choices (usually for evil and for his own persona gain). The series was well written, paced and plotted and I was gutted when they never continued on with this underrated show. It never seemed to gain the credit it deserved. Paige Turco starred as Gail, Caleb's cousin, who tries to save him from Lucas Buck, and was outstanding in the role, as were all of the cast. With ghosts, demons, possession and magic, this TV show had everything a horror fan could want.

'Buffy the Vampire Slayer' is probably the biggest and most successful horror series ever created thus far. Loosely based on the movie of the same name, it aired from March 10, 1997 until May 20, 2003. The series was created in 1997 by writer/director Joss Whedon and was hugely popular all over the world; and it constantly reaches the tops of 'Best TV shows ever' polls. The series narrative follows Buffy Summers (played by the fantastic Sarah Michelle Gellar), as the latest in a line of young women known as Slayers. Slayers are chosen by fate to battle against vampires, demons, and other forces of darkness, & they have superhero like strength and abillities. Like previous Slayers, Buffy is aided by a Watcher (Giles, played by the brilliant Anthony Stewart Head), who guides, teaches, and trains her. Unlike her predecessors though, Buffy surrounds herself with a circle of loyal friends who become known as the "Scooby Gang" and refuses not to try and have a normal young girls life, which includes boyfriends and socialising.

This is my personal favorite horror TV series ever, and I don't think it will ever be topped. The cast were all superb, with great supporting characters such as Faith (Eliza Dushku), Willow (Allison Hannigan), Spike (James Marsters) and of course Angel (David Boreanaz), who played Buffy's tragic love interest. A vampire with a soul who was forced to relive the terrible acts he had commited as a vampire, and proved so popular that he even had his own spin off TV show. I grew up with this show, watching it every week, the storylines were always strong and powerful, the acting and characters fantastic, and the entire show holds an air of brilliance. Each series had a developing story which ran through the episodes, which in turn had there own stories each week. This is not only a fantastic, well written horror series, as it deals with every emotion and genre, the show even producing a musical episode. I still miss this show even today when thinking about it, it was pure genius (even with the inclusion of Dawn.) This is one of those cult TV shows which will forever be fondly remembered.

'Angel' was a spin off of 'Buffy the vampire slayer', and even though the show did have it's moments, it was never, I felt, as strong as 'Buffy.' The series followed the vampire with the soul, Angel, who very much like the 'Buffy' formula, had a small group of friends (most of them taken from members of the original Buffy cast) and fought evil. The most interesting episodes for me were when either Faith (Eliza Dushku) or Buffy (Sarah Michelle Geller) made an appearance, although the series introducing Angel's son, Conner (Vincent Kartheiser) was fantastic. The stories were very well written and the casting again was great. The show was created again by Joss Whedon, and when it was cancelled in 2004 he said he was devastated. Even though the show was hugely popular, due to problems with WB, it finished, with the terribly depressing final episode against many fans wishes.

However, both 'Buffy the vampire Slayer' and 'Angel' were continued in comic book form, the comic book series 'Angel: After the Fall.' The comic series is Joss Whedon's official continuation of the 'Angel' television series, and follows in the footsteps of the comic book 'Buffy the Vampire Slayer Season Eight,' whose first issue was published in March 2007 and follows directly from the ending of the Slayer series, which ended on a high note. The comic books are great for grieving fans of the show, created again by Whedon, and surrounding the TV's series' characters with amazing covers and artwork. If you're a fan you should check them out.

More TV horror next week:





You Should Also Read:
SARAH MICHELLE GELLER - SCREAM QUEEN
HORROR & TV


Related Articles
Editor's Picks Articles
Top Ten Articles
Previous Features
Site Map





Content copyright © 2022 by Steven Casey Murray. All rights reserved.
This content was written by Steven Casey Murray. If you wish to use this content in any manner, you need written permission. Contact Steven Casey Murray for details.