Softball Substitutions and Courtesy Runners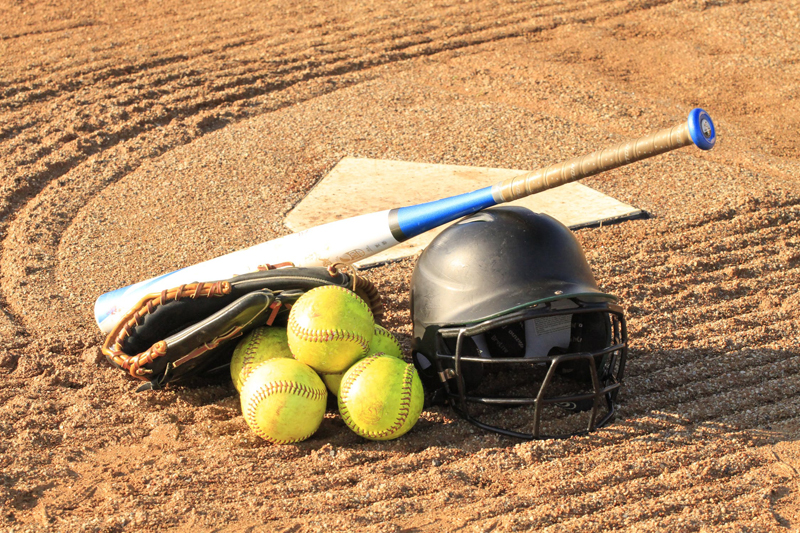 As an old baseball coach, I found Softball substitution rules baffling and frankly, scary at first. I was afraid to substitute because I did not understand the rules, and I did not want to make a substitution mistake that would cost me a game. Now that I understand the DP/Flex, Courtesy Runners, and general substitution rules of Softball, I now realize that I lost games by not understanding the rules. Understanding these rules can give the Softball coach a huge advantage, particularly at the rec league All-Star level where most coaches are following substitutions rules that they generally do not have to worry about during the regular season.
Substitution rules in Softball allow starters to re-enter the game (unlike baseball). For example, say my first baseman is a vacuum cleaner with her glove, but slow as molasses as a base runner. When she gets on base, I can substitute one of my bench players as a pinch runner and then re-enter my first basemen afterwards. Game starters can re-enter the game one time in the same place in the batting order in which they started the game. If they are substituted for a second time, then they are ineligible for the rest of the game. A bench player that enters the game as a substitution is ineligible once she leaves the game (she cannot re-enter like a starter can). In our first baseman example, the pinch runner is out of the game for good when the first baseman re-enters the game.
The situation where players in the field switch positions with other players in the field, otherwise known as a defensive swap, is not considered a substitution as no new player enters the game. Players can swap positions inning to inning, even pitch to pitch, with no penalty. Note, though, that a pitcher returning to pitch within the same inning is not allowed any warm-up pitches.
An exception to Softball substitution rule is the Courtesy Runner. A team can use a Courtesy Runner to pinch run for a pitcher or catcher any time they reach base. Use of a Courtesy Runner does not count as a substitution, so when the pitcher or catcher assumes their position after the end of the half inning, their appearance does not count as a re-entry, and the player used as a Courtesy Runner is still available for use as a substitute later in the game. The Courtesy Runner used for the pitcher has to be a different player than that for the catcher, and must be a player eligible to be used as a substitute. If a player being used as a Courtesy Runner becomes a substitute, then another eligible bench player can become a Courtesy Runner.
I like Softball substitution and Courtesy Runner rules a lot. Because starters can re-enter the game, I am much more likely to substitute when I have a big lead – if our opponent manages to scrape back into the game, I can re-enter my starters and (hopefully) regain control. This allows for more sportsmanship between teams as I can tell when my opponent "calls off the dogs" and they can tell when I do the same.
Courtesy Runners can be "equalizers" for a team from a small town (like mine is) with perhaps not as much depth at catcher or pitcher as other teams. I can rest my pitcher and catcher when they get on base. In tournaments on hot summer days where we play three or four games in a day, resting my best pitcher and catcher with Courtesy Runners can mean the difference between a deep run in the tournament and an early exit. Plus, using Courtesy Runners gives players who may not otherwise get into the game a chance to play, all without burning a substitution or a starter re-entry. Getting as many girls in a game as possible while still winning is the best of all possible scenarios, in my book.
BellaOnline Softball Subject List:
Coach´s Box
,
Health & Medical
,
History of Softball
,
International Softball
,
Organizations
,
Parents
,
Professional Softball
,
Reviews
,
Rules & Regulations
,
Scorekeeping
,
Stats & Analysis
,
Travel Ball
This site needs an editor - click to learn more!

You Should Also Read:
The DP and FLEX in Softball
When to use the DP FLEX in Softball




Related Articles
Editor's Picks Articles
Top Ten Articles
Previous Features
Site Map





Content copyright © 2023 by Don McKay. All rights reserved.
This content was written by Don McKay. If you wish to use this content in any manner, you need written permission. Contact BellaOnline Administration for details.