HALLOWEEN movie franchise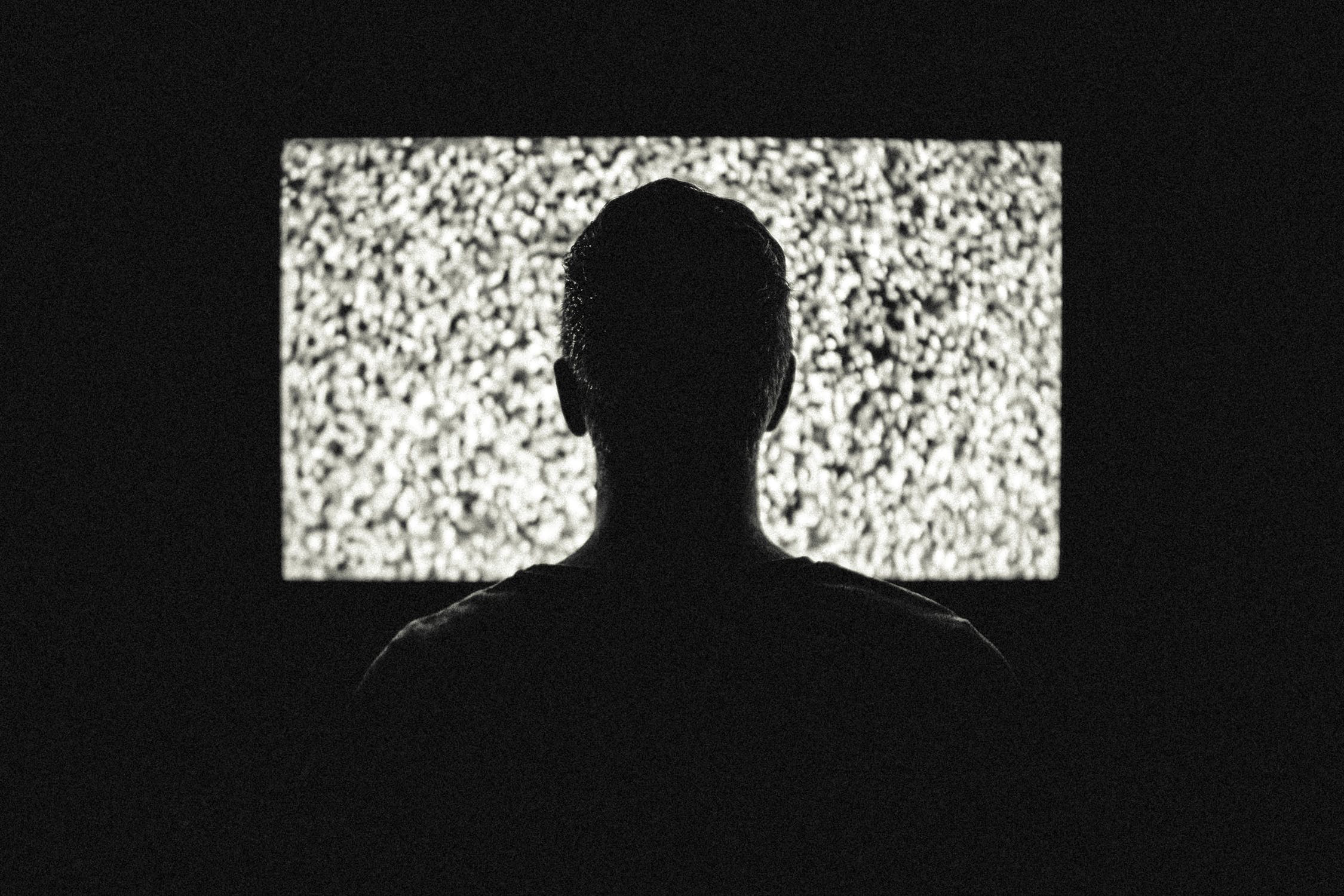 Halloween
is an American horror franchise, initially created by director and writer John Carpenter, that consists of ten slasher films, novels, and comic books. The franchise focuses on the fictional character of maniac Michael Myers who was committed to a sanitarium as a child for the murder of his older sister. Fifteen years later, he escapes to stalk and kill the people of Haddonfield, Illinois, primarily going after his sister Laurie Strode and the rest of his family while being chased by his former psychiatrist Dr. Sam Loomis. Michael's killings occur on the holiday of Halloween, on which all of the films primarily take place. Now I'm going to take a look at my favorite films in the franchise and why(this does contain SPOILERS.)
(Michael Myers is the "boogeyman" that can't be stopped.)
HALLOWEEN
The original
'Halloween'
was released in 1978. Written by John Carpenter and Debra Hill, and directed by John Carpenter, the sequels have had various writers and directors attached to them. Michael Myers is the antagonist in all of the films except 'Halloween III: Season of the Witch', which has no direct connection to any other Halloween film in the series and is pretty awful. This first movie is by far the best in terms of suspense and plot, not to mention it being the main cause for the slasher genre due to its success.
Jamie Lee Curtis
is outstanding in the role of Laurie Strode, an innocent babysitter whose friends get murdered around her when Michael Myers comes trick or treating with his large kitchen knife. This is a classic horror and for good reason.
HALLOWEEN 2
John Carpenter had a hand in writing this first sequel, although he has not had any direct involvement with the rest of the sequels.
Jamie Lee Curtis
and
Donald Pleasence
also reprise their roles in this movie which takes place directly after the events of the first film. Filmed in 1981 it picks up where the events of
'Halloween'
left off. Michael's body is missing from the front lawn, where it fell when Loomis shot him and he still has a knife ready to kill poor Laurie Strode who survived the first movie. Michael follows Laurie to the local hospital, killing everyone who gets between him including a lot of nurses. The story reveals that Laurie is actually Michael's sister: she was given up for adoption as an infant, and that's the reason he is so intent on murdering her. This first sequel is actually creepy. The plot isn't as exciting or scary as the original but the setting is brilliant (a large, deserted hospital) and the main actors are back. It is lightly dated in pace but is still good for a scare.
HALLOWEEN 5: THE REVENGE OF MICHAEL MYERS
The film is set directly after
'Halloween 4: The Return of Michael Myers'
which showed us that Michael survived the fire in
'Halloween II'
but had been in a coma since that night. While being transferred back to Smith's Grove, Michael comes out of his coma and overhears that Laurie Strode, who has "died in a car accident", has a daughter, Jamie Lloyd (played by the talented child star,
Danielle Harris
.) Michael escapes the transport and heads to Haddonfield in search of Jamie. Fellow survivor Dr. Loomis is also hot on his trail and goes to Haddonfield after learning that Michael has escaped transfer. Filmed in 1989, Michael (Don Shanks) surviving the gunshots, and the fall down the mine; stumbles upon a hermit who bandages him up and saves his life, then to show his thanks he murders the poor guy. Both movies should really be watched back to back, like the first two, if you're to enjoy them fully. Set one year later, and showing signs of a metaphysical connection to the young Jamie, Michael tracks Jamie to a local child mental health clinic. This is a really well paced and tense film in the Halloween series. Danielle Harris is superb as the traumatized child from the fourth film and there are some really brilliant set up's used in the movie.
HALLOWEEN: THE CURSE OF MICHAEL MYERS
(1995) This movie picks up the story approximately six years after the events of 'The Revenge of Michael Myers.' The mysterious stranger who broke Michael out of jail kidnaps Jamie Lloyd (now a teenager and played by J. C. Brandy) in an effort to obtain her illegitimate child. This opening scene is the main reason to watch the movie, as it makes it. Jamie escapes with her newborn just as Michael arrives in the secret location to kill her, with Michael (George P. Wilbur) in pursuit. A horrendous chase scene then entails with Jamie trying to escape from Michael after just giving birth, she tries to find help and calls for Dr. Loomis who hears her over a radio station. This opening sequence is so tense and so well filmed that the film is made memorable simply because of it. The movie then follows Michael trying to obtain Jamie's baby; the infant is found by Tommy Doyle (
Paul Stephen Rudd
)—the young boy who was babysat by Laurie Strode in the first film—who brings it home for safety. It is revealed that Michael is driven by the Curse of Thorn, which forces a person to kill their entire family in order to save all of civilization. This riled a lot of fans of the franchise and movies up as they didn't like the idea and thought it too complex. The end scenes are very good with Tommy facing off against Michael inside the Smith's Grove Sanitarium with Dr. Loomis, and this was the last Halloween movie that Donald Pleasence actually starred in.
HALLOWEEN H20: 20 YEARS LATER
This film opens twenty years after the events of the second film and it is by far the best sequel of the entire franchise, nearly on a par in some scenes with the original. Laurie Strode (
Jamie Lee Curtis
reprises her role as the iconic Laurie Strode) after faking her own death so that she could go into hiding from her brother Michael. Now working as the head mistress of a private school under the name Keri Tate, Laurie continues to live in fear and anxiety of her brother's return. The original working title for the film was
'Halloween 7: The Revenge Of Laurie Strode,
' which tells you a lot about this movie; this movie is far more about the actual characters than Michael simply killing of unknown victims in nasty and innovative ways. Laurie's own son, John (played by the awesome
Josh Hartnett
), attends school where she teaches. Laurie's fear becomes reality when Michael (Chris Durand) shows up at the school and begins stalking John and his friends on Halloween night, and eventually he and Laurie come face-to-face. The pace of this movie is brilliant from start to finish, the dialogue is fresh and witty and the post modern throw backs to horror fans are fun to spot (for example,
Janet Leigh
appearing alongside her daughter, Jamie Lee Curtis and driving her car from Hitchcock's
'Psycho'
while the original music plays.
The cast are all extremely strong and even though the death scenes are minimal, they are horrific and made all the more scary because of it. The opening sequence shows us
Nancy Stephens
as Marion Chambers (the nurse alongside Dr. Loomis in the original when Michael escapes) as the ironic lone survivor (as far as she's concerned) of the entire Halloween massacres and the opening scene is taut and extremely well done; as is the end when Laurie decides to confront her brother and face off against Michael once and for all. Laurie succeeds in stopping Michael, but not satisfied until she knows that he is truly dead, Laurie steals his body and decapitates him. This was the last film to show and pay homage to Donald Pleasence who had made nearly his entire late career of the films. Now, this would have been the perfect ending, the magnificent ending that the franchise deserved.
However, people, and Hollywood in particular are greedy – that is why we have another terrible sequel after this brilliant film and then two devastatingly bad re-makes.
You Should Also Read:
Jamie Lee Curtis Scream Queen
John Carpenter's Halloween (1978)
A Nightmare on Elm Street DVD Review


Related Articles
Editor's Picks Articles
Top Ten Articles
Previous Features
Site Map





Content copyright © 2023 by Steven Casey Murray. All rights reserved.
This content was written by Steven Casey Murray. If you wish to use this content in any manner, you need written permission. Contact Steven Casey Murray for details.