A Review of How to Master Your Muck by Kathi Burns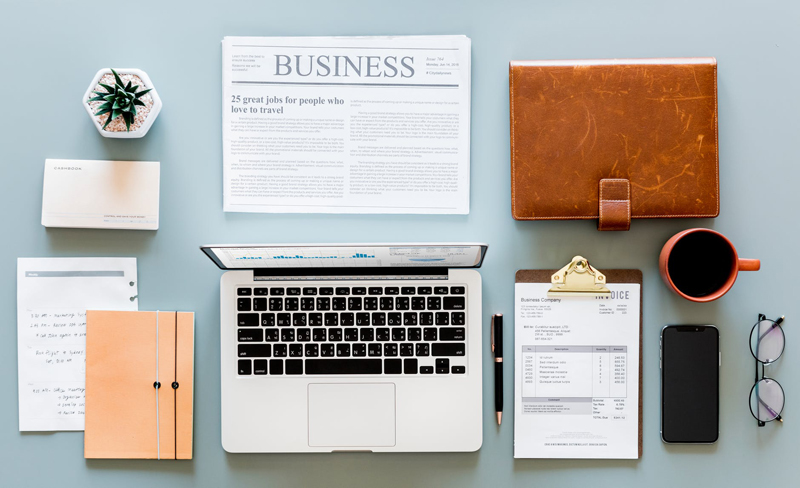 If I could debunk one organizing myth once and for all, it would be this one: Getting organized is all about the stuff. My work as a Professional Organizer and my own personal experience have shown me time and again how untrue that is. Bringing more organization to your life--and enjoying the benefits of that organization over the long term--involves much more than dealing with the physical things that might clutter your path.
It's always refreshing for me to find others who share this philosophy, and Professional Organizer and Image Consultant Kathi Burns, CPO, is one of them. Kathi is the author of
How to Master Your Muck,
a new book about harnessing the power of organization to live a richer life.
In the introduction, Kathi writes that her book will reveal two secrets: that "changing something outside [of yourself] such as your office environment or physical appearance catalyzes transformation of your inner self" and that "a small, seemingly insignificant change in a physical environment can produce a result in your life experience way out of proportion to the size of the act." Kathi carries this philosophy throughout the book.
In addition to the holistic approach to organizing she takes, there were several other things I liked about Kathi's book:


Each chapter begins with a series of questions designed to help you decide which chapter to read first. Struggling with your home office? Begin with chapter 3. Need a wardrobe and image overhaul? Start with chapter 8. Want the whole enchilada? Start from the beginning.

Each chapter also features concrete, easy-to-follow action steps designed to help you implement the ideas and projects discussed.

Throughout the book, Kathi uses real-life examples from her work with clients--a great way to see how her techniques have worked for and impacted others.

In several of the chapters, Kathi offers guidelines for choosing specific organizing systems that are right for you and for applying the tips and techniques she presents in your own life. For example, chapter 1 (Master Your Papers) features guidelines on choosing a paper management system, while chapter 6 (How to Let Go and Master Your Schedule) includes pointers on deciding what meetings are worth attending and how to make the most of them.

Kathi's writing style is warm, open, and easygoing. The book is easy and fun to read, and it steers clear of stuffy or technical language.

On the flip side, there were a few things I wish the book had done a bit differently:


Offered more flexible recommendations. Some of Kathi's suggestions felt a bit too specific to me. For example, in her discussion on setting up a home office, she offers ideas for folks who actually have a separate room that can be used to house a full desk, chair, filing cabinet, and shelves, but not for people whose home office is part of another room or little more than a small desk tucked into a corner.

Included different images. There are several photos of Kathi throughout the book, and while it was nice to see the author among the pages (it almost made it seem like she was speaking directly to me), I would've liked to see a few other images as well—a picture of the filing system she recommends, for example. Different photos would have added an extra dose of clarity to the ideas Kathi presented.

Steered clear of absolutes. For most of the book, Kathi avoided one-size-fits-all recommendations. However, these came out occasionally, as in her chapter on e-mail, in which she states that no one should check e-mail more than three times per day. I would've found more value in broader suggestions about how to keep e-mail from taking over your day than such a restrictive (and, for many, unappealing enough to avoid outright) recommendation.

I should also note here that while Kathi's introduction presents the book as being one that can apply to anyone, the information she offers in the subsequent chapters is targeted to small business owners. If you're not a business owner, you'll still find value in many of her suggestions, but others (such as choosing and using a Customer Relationship Management program) likely won't be relevant to you.
Overall, I enjoyed Kathi's book, and particularly appreciated her focus on how disorganization impacts us on many levels, well beyond space and stuff, and on how getting organized can result in significant life changes. The book is a quick and easy read, and it's structured so that you'll get as much out of it by reading it from cover to cover as you will by jumping right in to a chapter or two--though, in either case, I highly recommend reading the introduction.
Disclosure: I received a free review copy of this book from the publisher, Lemongrass Publishing.
You Should Also Read:
How to Master Your Muck


Related Articles
Editor's Picks Articles
Top Ten Articles
Previous Features
Site Map





Content copyright © 2022 by Emily Wilska. All rights reserved.
This content was written by Emily Wilska. If you wish to use this content in any manner, you need written permission. Contact Kelly Jayne McCann for details.