The Headhouse - Philly's Heady New Beer Bar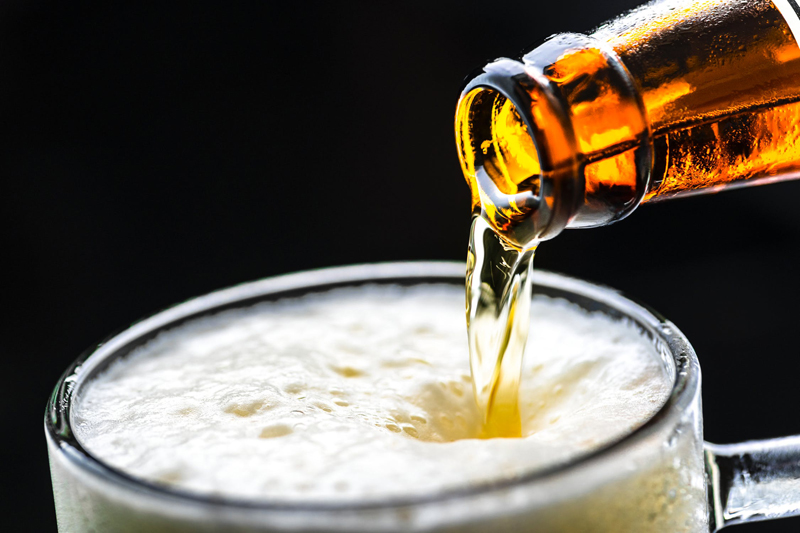 A voluminous head of snowy mousse covered the top third of my tulip glass. As effervescent bubbles percolated through the amber-lit body below, I pondered the mysteries of well-crafted beer. My head was a bit fuzzy at that point. I suppose one cannot sample Double IPAs, Imperial Pilsners, Tripels, and Winter Warmers without expecting a personal visit from the goddess Ninkasi on some ethereal plateau. This is precisely what makes good beer stand out as distinctive – a heady experience … one to be savored and enjoyed – a fantasy inside my own headhouse.


In early March 2010, Bruce Nichols and Madame Saito will be presenting The Headhouse, a new bar experience in the Society Hill section of Philadelphia, with a focus on great regional craft beer and fusion cuisine. Located at 122 Lombard Street in Headhouse Square, the two-story space is being re-created as a foodies' paradise. The Headhouse will feature a front Oyster Bar with ambient lighting and a fresh look, with dining service in the rear and the ability to seat 75 patrons on the first floor. They expect to be open 7 days a week, in time for the lunch crowd and rolling into the evening for the Happy Hour buzz, followed by dinner.

Their fusion cuisine will blend international pleasure foods as specialties in Chinese, Thai, European, South American, and African comestibles. Regional beer has won its accolades at events such as the Great American Beer Festival and World Beer Cup, and The Headhouse promises to deliver on showcasing these fine selections. The new proprietors expect to feature beers from Dogfish Head Craft Brewery, Yards, Iron Hill, Sly Fox, Troegs, Stoudt's Brewing, Weyerbacher, Flying Fish, and several other fine local craft brewers, flowing daily from 20 taps.

The second floor will be reserved as an event space for cocktail parties, beer & cheese events, wedding receptions, corporate functions, educational foodie seminars, and other catered affairs. Dinner seating on the upper level will accommodate 100, while functions such as cocktail parties will be able to serve 150.


Mr. Nichols has been "tracking his passion [for beer] as it evolved over the past 20 years," and The Headhouse is an expansion of his firmly-established prominence in the Philly beer scene. Between 1990 and 2007, Bruce Nichols orchestrated annual dinners and tutored beer tastings at the Pennsylvania Museum of Archaeology and Anthropology, hosted by British Author and Beer Hunter Michael Jackson, the world's leading authority on beer and whiskey.

Following Mr. Jackson's untimely death in August of 2007, Nichols joined with two other big names in the city's beer circuit - Tom Peters (owner of Monk's Café) and Beer Writer Don Russell, known locally as "Joe Sixpack" – as founders of Philly Beer Week, a 10-day extravaganza of nearly 300 beer events and winner of the Best Event of the Year Award in Philadelphia Magazine's 2008 Best of Philly issue. Through his Museum Catering Company and satellite location at the Penn Museum, Nichols has hosted such prominent figures as President Bill Clinton, President Mikhail Gorbachev, Lady Margaret Thatcher, and Bono.

Madame Saito, Philadelphia's Queen of Sushi, has been a prominent figure of international fusion cuisine for more than 25 years. As owner and chef at La Champignon de Tokio, 124 Lombard Street, she connects her diverse culinary skills with an enthusiastic clientele and is a recognized exemplary international sushi instructor by the Japan America Society of Greater Philadelphia. She is a global traveler, speaks four languages, and has been an instructor at Temple University (Center City) for 14 years. She was presented with an Honorary Doctorate in Education from Temple University in April, 2009.

As a team, Mr. Nichols and Mme Saito have the passion and experience to keep the pleasure flowing like real ale from a seasoned cask. For those in the Philadelphia area, this promises to be one to put on your weekly "to do" list.

Cheers!

Photos are (from top): Bruce Nichols of The Headhouse; Poster of Michael Jackson, the Beer Hunter, at Penn Museum during one of Mr. Nichols' beer events 
You Should Also Read:
Ancient Ales for ModernMan
Andy Musser - Anchor Brewing Beer Ambassador
Michael Jackson & Extreme Beers at the Penn Museum


Related Articles
Editor's Picks Articles
Top Ten Articles
Previous Features
Site Map





Content copyright © 2021 by Carolyn Smagalski. All rights reserved.
This content was written by Carolyn Smagalski. If you wish to use this content in any manner, you need written permission. Contact Carolyn Smagalski for details.