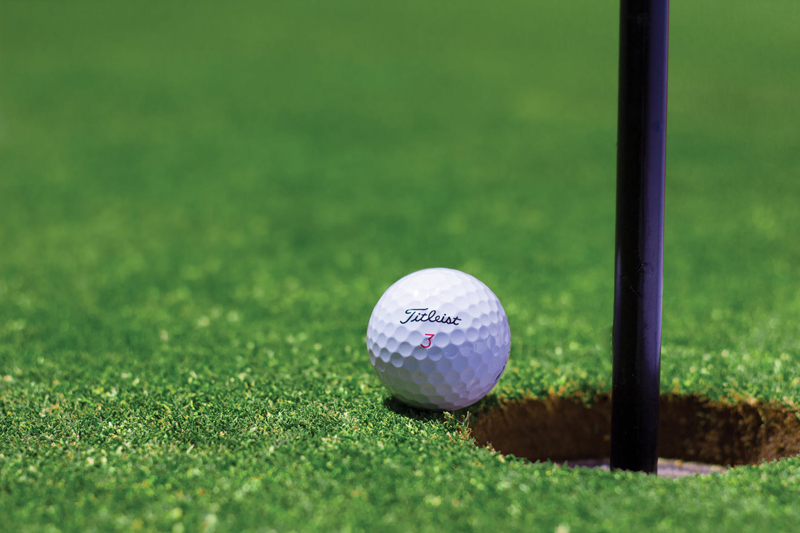 In my email I received a request from John Ducker asking if I would review his new book called "The Kiss That Caused My Slice" a Book of Golf Poems. He mentioned that the book is listed on Amazon.com and Barnes and Nobel. This did sound interesting to me as I had never read poetry about golf other then some silly short ones by jokesters. I checked out amazon.com and read some of the reviews listed there so thought I should respond to John that I was interested. The book was listed for $13.45.

In my email to John I mentioned that I get many request to review books, golf equipment and other golf apparel and since what I do here on bellaonline.com is purely volunteer it is impossible to buy whatever people want me to review. I explain that other authors have sent me their book which I am grateful so I can give a thorough review with the book in my hand. John agreed to send me his book and it has arrived.

The book is a larger size paper back with an excellent picture of a golf course on the cover. The back has a very handsome picture of John plus a short description of John and his background. The book is published by Black Rose Writing it can be ordered at www.blackrosewritingbooks.com.

Now for the Poetry, I find there are 19 poems or as I think more prose with a rhyming rhythm. I am no authority on poetry but these have a story line and you can get involved in the story. Some are two pages long and other somewhat shorter. They all follow John's imagination or dreams and all involve golf or playing golf. I found them quite interesting for someone who loves golf, these poems are a different take on this game we all love and sometimes hate when it turns against us.

Here is my take on the poem "Kiss Me You Fool" which was a play on the book title "The Kiss That Caused My Slice". I was fooled as I was reading as I was sure this lovely lady golfer he met on the first tee was going to turn out to be his future wife. Well I was wrong for after that first kiss she left him and he never hit a straight ball again.

A sad one was a poem to a friend called "Putting Out" with his remembrances of fun days on the golf course and the stories they told, written to his friend Rick Crawford. A funny poem that I have heard from many a golfer is the time they were taken by a hustler, it was called "Soda Jerk". This reminded me of the many stories my husband would tell me about the guy who got taken in by a hustler. My husband knew a hustler when he saw him as he was as good at that game as anyone.

The last poem sums it all up for all golfers called "Hole Countdown" when you have a bad day and each hole is torture. John writes about what when wrong on each hole until the foursome reaches the 19th hole with beer and story telling goes on and on and you think what a great day I think I will come back tomorrow.

John Ducker has created a neat little story telling poetry book that we all can relate to. John grew up in Denver, Colorado and attended Bates College in Lewiston, Maine. He spent his junior year at the University of St. Andrews, Scotland were he fell in love with golf and poetry. He worked in New York for several different companies and had poems published in a variety of different magazines all non-golf. In 2002 he moved to Walpole, Massachusetts and is married with two sons age six and three.

He wrote his first golf poem in 2000 as their golf team needed to answer the question "Why Golf" and be awarded five strokes. He then wrote the poem "Why I Love Golf" which is in the book, they did not win that event but they were not last either. More golf poems followed until he thought he had enough for a book

There are 19 poems in the book - one each for 18 holes of golf and then one more for the 19th hole. There are also full color photos of appropriate golf courses from around America in between each poem. I did note two Texas golf courses that were featured in this book. Poems from the book were excerpted in Golf Today Magazine, and appear in other golf publications. I found it an interesting golf book and will make a great gift to your golfing friends.



Related Articles
Editor's Picks Articles
Top Ten Articles
Previous Features
Site Map





Content copyright © 2022 by Letta Meinen. All rights reserved.
This content was written by Letta Meinen. If you wish to use this content in any manner, you need written permission. Contact Sandy Eggers for details.