2009 Whitney Awards Announced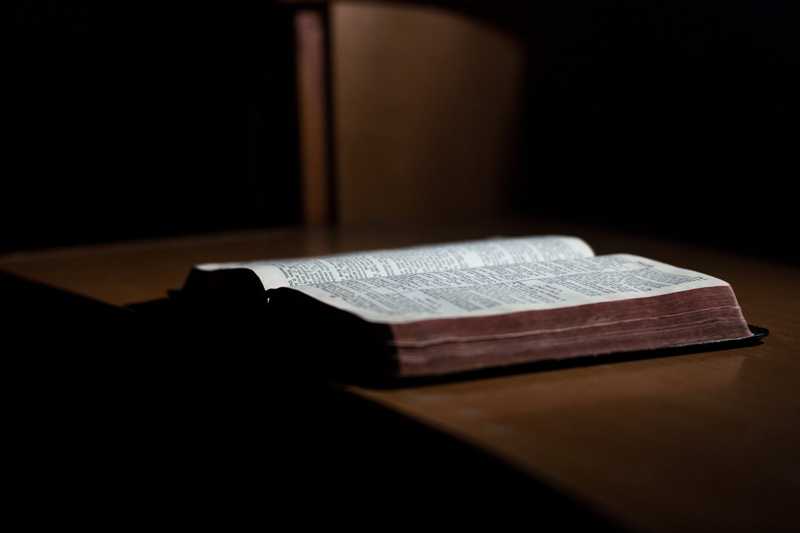 The Whitney Awards Committee announced the recipients of the 2009 Whitney Awards on Saturday, April 24, 2010 during its glittering gala at the Provo Marriott in Provo, Utah.
Robison Wells, president and founder of The Whitney Awards, began the evening speaking of the significance of LDS fiction and the efforts of the Whitney Awards Committee to help elevate and inspire quality writing. He reminded the audience of Elder Orson F. Whitney's statement in 1888: "…a pure and powerful literature can only proceed from a pure and powerful people."
David Wolverton received the "Outstanding Achievement Award" in honor of his lifelong efforts to support budding writers. In his typical smiling manner, he reminded the audience he still stood ready to teach any student who had questions about the writing process. As a testament to Wolverton's writing prowess, he also received the "Novel of the Year" award for his book
In the Company of Angels
, a self-published novel. He spoke of being woken one night by a dream of handcart survivors pleading that their story be told.
Elder Gerald N. Lund, a former member of the Second Quorum of the Seventy of The Church of Jesus Christ of Latter-day Saints, received the "Lifetime Achievement Award" in recognition of his books, including
The Work and the Glory
series. His 1983 book,
The Alliance
, is considered to have helped open the doorway to acceptance of LDS fiction.
In an astonishing announcement, two authors tied for "Best Novel by a New Author:" Riley Noehren (
Gravity vs. The Girl
) and Dan Wells (
I Am Not a Serial Killer
). Noehren mentioned her amazement at receiving the award, as her book was not "LDS-themed." She was "humbled." Wells spoke of the surprise some have that an LDS author would write horror. But he continued, "My book is about a kid trying to do the right thing and trying to overcome the natural man."
Upon receiving the honor of "Best Romance" for her book
Counting the Cost
, Liz Adair mentioned with great emotion her uncle who died before his baptism. She dedicated the award to him.
Stephanie Black's
Methods of Madness
received the "Best Mystery/Suspense" award. She wrote it with "99% perspiration and 1% inspiration" and felt awe that a book so difficult to write could win this award.
The "Best Youth Fiction" award went to Carol Lynch Williams for
The Chosen One
. Her driving force in writing this book about polygamists was to show readers that "Mormons and polygamists aren't the same."
John Brown and his
Servant of a Dark God
received the "Best Speculative Fiction" award. He was unable to attend the awards ceremony.
The "Best Historical Novel" award went to G.G. Vandagriff. She mentioned her forty years' effort in writing
The Last Waltz
. She asked her husband to stand in recognition of his support during the twenty-five year illness that coincided with writing the manuscript. She emphasized the Savior's redemptive powers in her healing that allowed the book to be brought forth and published.
Jamie Ford received "Best General Fiction" for her book,
Hotel on the Corner of Bitter and Sweet
. Ford was unable to attend the gala.
The Whitney Awards Committee recognized the authors below as finalists in the following categories:
BEST ROMANCE
Counting the Cost, by Liz Adair
Illuminations of the Heart, by Joyce DiPastena
All the Stars in Heaven, by Michele Paige Holmes
Santa Maybe, by Aubrey Mace
Previously Engaged, by Elodia Strain
BEST MYSTERY/SUSPENSE
Lockdown, by Traci Hunter Abramson
Methods of Madness, by Stephanie Black
Murder by the Book, by Betsy Brannon Green
Lemon Tart, by Josi Kilpack
Altered State, by Gregg Luke
BEST YOUTH FICTION
Princess of the Midnight Ball, by Jessica Day George
Fablehaven IV: Secrets of the Dragon Sanctuary, by Brandon Mull
My Fair Godmother, by Janette Rallison
Bright Blue Miracle, by Becca Wilhite
The Chosen One, by Carol Lynch Williams
BEST SPECULATIVE
Servants of a Dark God, by John Brown
The Maze Runner, by James Dashner
Wings, by Aprilynn Pike
Warbreaker, by Brandon Sanderson
I Am Not a Serial Killer, by Dan Wells
BEST HISTORICAL
Tribunal, by Sandra Grey
The Undaunted, by Gerald Lund
Alma, by H.B. Moore
The Last Waltz, by G.G. Vandagriff
In the Company of Angels, by David Farland
BEST GENERAL FICTION
Hotel on the Corner of Bitter and Sweet, by Jamie Ford
No Going Back, by Jonathan Langford
Gravity vs. The Girl, by Riley Noehren
The Route, by Gale Sears
Eyes Like Mine, by Julie Wright
The presenters announcing the awards were (in order of appearance): Sarah Eden, Sheila Staley, Shanda Cottam, Hillary Parkin, Dan Wells, Marsha Ward, Tristi Pinkston, Marion Jensen, Jaime Theler, Julie Coulter Bellon, Crystal Liechty, Kirk Shaw, Lisa Mangum, Annette Lyon, David West, Rachelle Christensen, and Robison Wells.
Opening and closing prayers were given by Stephanie Black and John Ferguson.
Finalists for the Whitney Awards were announced February 5, 2010. Anyone may purchase a ticket to attend the annual Whitney Awards gala. To nominate a book published in 2010 for next year's awards, and for more information, visit the
Whitney Awards nomination page
.
You Should Also Read:
Information about The Whitney Awards


Related Articles
Editor's Picks Articles
Top Ten Articles
Previous Features
Site Map





Content copyright © 2022 by C.S. Bezas. All rights reserved.
This content was written by C.S. Bezas. If you wish to use this content in any manner, you need written permission. Contact C.S. Bezas for details.