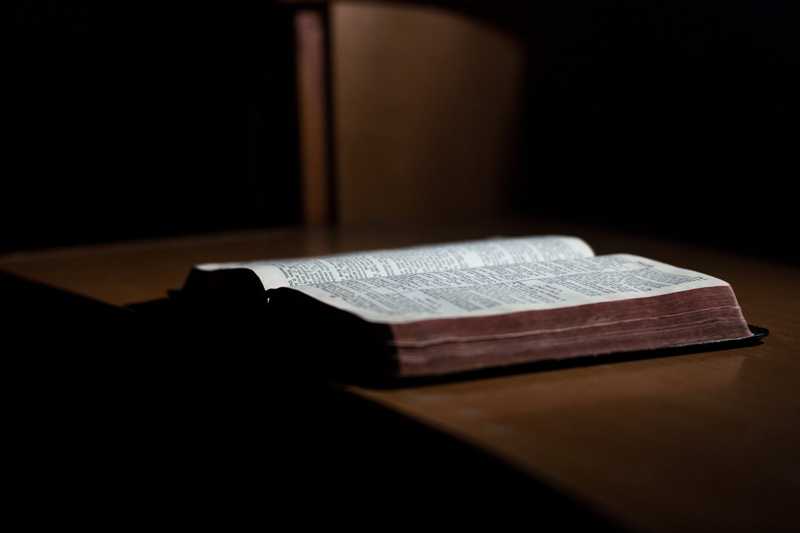 Forgot to get that gift for Mother's Day? There may still be time…if you act today. Here are a few suggestions that would make meaningful
and
enjoyable gifts. I receive copies periodically from different publishers for free and I have selected the finest to recommend for you this week! (Not only would these make excellent Mother's Day gifts, but also gifts for birthdays, celebrations and Christmas.)
NON-FICTION
* Another Witness: Music and Art That Testify of Christ, by Janice Kapp Perry and Gary Kapp
Covenant Communications, Inc. $24.95.
From the back cover:
"For decades, people have been drawn to the inspiring music of Janice Kapp Perry. Over this same period of time, her brother Gary Kapp has become well-known as a painter of exquisite sacred art. Now for the first time, the pair has combined talents to present a stirring witness of the Savior through powerful music and beautiful art. With 23 masterwork paintings and 25 original hymns and songs, this moving book is a magnificent tribute to the divinity of Christ as it speaks of His ministry to the ancient people of the Book of Mormon. Make these uplifting songs and images part of your family's celebration of the gospel of Jesus Christ."
This is an absolutely exquisite book of paintings, stories and music. Even if you do not play the piano nor read music, this book is one that will grace your home. You most likely will recognize the paintings within its pages; you may not know they were painted by the brother of well-known Janice Kapp Perry. My particular version (being an advance reader's copy) is missing the key signature and time signature from the songs, but I am sure this has been corrected in the full version. Definitely a book for every LDS home.
* Women of the Book of Mormon: Insights & Inspirations, by Heather B. Moore
Covenant Communications, Inc. $15.99.
From the back cover:
"Explore the lives, circumstances, and choices of women in the Book of Mormon in this uplifting and inspiring volume that illustrates the parallels between the lives of the women of the Book of Mormon and LDS women today. With new insights on practically every page, author Heather B. Moore explores the written and unwritten stories of the prominent women in the Book of Mormon—taking familiar material and providing vivid details about family dynamics, domestic practices, and other aspects of daily life. By applying historic and cultural contexts to the situations of women like Sariah, Abish, Eve, Mary, and the faithful mothers of the stripling warriors, you will peek beneath the surface of the scriptural accounts to better understand both the righteous women of the Book of Mormon—and the women who didn't use their agency wisely.

"An ideal gift to share with mothers, sisters, and friends, this refreshing and engaging book offers new insights into the temporal and spiritual lives of our ancient sisters."
If you're looking for a gift this Mother's Day to give a woman who may feel discouraged, this would be the volume. Contained within these pages are not only the scripture stories we're already familiar with, but author Heather B. Moore's own perspectives as to what those stories have to do with us today. This was the portion of the volume I found most delightful and for this reason I highly recommend this book for women who are feeling downtrodden or overwhelmed with their lives. It will encourage and embolden them with knowledge that their righteous choices now will impact the world tomorrow.
* Love That Lasts: Fourteen Secrets to a More Joyful, Passionate, and Fulfilling Marriage, by Gary and Joy Lundberg
Covenant Communications, Inc. $16.95.
From the back cover:
"Nearly every couple has some degree of difficulty in their marriage—even LDS couples. Most are resigned to it, but Gary and Joy Lundberg believe there is a solution. Drawing on their expertise as a marriage counselor and as marriage workshop leaders, Gary and Joy Lundberg assert this doesn't have to be so. In Love That Lasts, they reveal the fourteen secrets every spouse should know to keep marriage joyful, passionate, and fulfilling. These secrets cover everything from finances and parenting to communication and intimacy, from being each other's best friend to preserving a sense of humor, and the surprising power of courtesy. The Lundbergs address the differing needs of men and women and offer sensitive, realistic, and easy-to-understand solutions to healing the hurt, enhancing communication, and achieving emotional satisfaction.

"Brimming with fresh ideas and advice that works, this book is filled with stories of couples who have changed their marriages for the better. Love That Lasts also includes practical exercises, quizzes, tips, techniques, and topics for discussion that will help you understand and make the most of your relationship."
I loved this book! It was fresh, it was helpful, it was convincing that marriages can be improved. The only thing I felt lacking was its abbreviated approach to dealing with the scars of sexual abuse. That portion alarmed me in its quick summation and brief antidotes. But other than that, its "secrets" (to quote the subtitle of the book) are profound and urgent for married couples today. From addressing healthy relationship boundaries of "kind, gentle, respectful and firm" to knowing that with God all things are possible, this is a book I feel all couples should read before getting married… and once married, to read from it yearly as a reminder of the glorious possibilities awaiting all healthy relationships. Highly recommended.
FICTION
I've read these two books recently and am stunned at their impact…which surprised me. They were short reads. Yet their messages were memorable and linger with me still.
* Second Chances, by Linda Chadwick
. Bonneville Books.$15.99
From the back cover:
"Still grieving over the loss of his wife, forty-one-year-old Larry Porter is facing challenges that no father should ever have to face. Almost overnight he becomes both father and mother to his three children, and they aren't having anything to do with him. A former workaholic, he now regrets being an absent parent, but doesn't know how to make amends. Soon, Larry comes to understand that his children are more important to him than anything else. He must change the path they are on or lose them forever. This tender and thought-provoking story will bring you face-to-face with the realities of losing a loved one. It will touch your heart, lift your spirit, and inspire you to tackle your own challenges with determination and hope."
This novel is so much more than the back cover can relate in such short space, purely because this story takes you so many places into a family devastated by the loss of their mother. In fact, the only quibble I have with the back cover is that Larry, the father, did not change the path his children were on; they had to make that decision themselves. And it is in the unfolding of their decisions that this story yanks at your heart in the way that few stories have done for me. This book has become one of the ten most meaningful books I have ever read. If you were to buy just a few books this year, make this one of them. In the
April 2010 General Conference
we heard time and time again to spend memorable moments with our children. This book will inspire you to do just that. A stunning job for first time author Linda Chadwick.
* Summer In Paris, by Michele Ashman Bell
. Valor Publishing Group. $14.95.
From the back cover:
" 'I declared bankruptcy this morning. We've lost everything.' Kenzie's father took a breath and continued. 'We have thirty days to auction off our belongings and move out of the house.'

"Kenzie's mouth dropped open with disbelief. 'Bankrupt,' she whispered. That one word had the power to reduce her life from chauffeurs and credit cards to nothing.

" 'While we sort this out,' her father continued, 'we've made arrangements for you to stay with your aunt and uncle in Paris.'

"Paris. That wouldn't be so bad.

"But wait… her uncle didn't live in Europe. He lived in Idaho."
I have been reminded yet again why fiction is important to read, after reading Linda Chadwick's book
Second Chances
and Michele Ashman Bell's
Summer In Paris
. Fiction can speak to your heart in an eternal way that oftentimes non-fiction books can't.
Summer In Paris
surprised me. I thought it would be a quick read for teens; what I found was that the story stuck with me long after finishing it. A truly satisfying read and one that I still think about. Just who do we hurt when we refuse to be open-minded? And while the teens in the book engage in activities I never would want my children to do, the consequences they experience are searing and illustrate the wisdom of choosing good friends and great lives. Final summation: I am a better mother after having read
Summer In Paris
. Who would have "thunk" it after reading a fun, page-turning YA book?!
There you have it…amazing books that would make a difference in the life of any mother you know during this Mother's Day season. In fact, these books are so well done, they would make the perfect gift for any day of the coming year.
TO ORDER...
Second Chances, by Linda Chadwick
. Bonneville Books.$15.99
Summer In Paris, by Michele Ashman Bell
. Valor Publishing Group. $14.95.
Another Witness: Music and Art That Testify of Christ, by Janice Kapp Perry and Gary Kapp
. Covenant Communications, Inc. $24.95.
Women of the Book of Mormon: Insights & Inspirations, by Heather B. Moore
. Covenant Communications, Inc. $15.99.
Love That Lasts: Fourteen Secrets to a More Joyful, Passionate, and Fulfilling Marriage, by Gary and Joy Lundberg
. Covenant Communications, Inc. $16.95.


Related Articles
Editor's Picks Articles
Top Ten Articles
Previous Features
Site Map





Content copyright © 2022 by C.S. Bezas. All rights reserved.
This content was written by C.S. Bezas. If you wish to use this content in any manner, you need written permission. Contact C.S. Bezas for details.