Illegal Pitches in the Softball World Series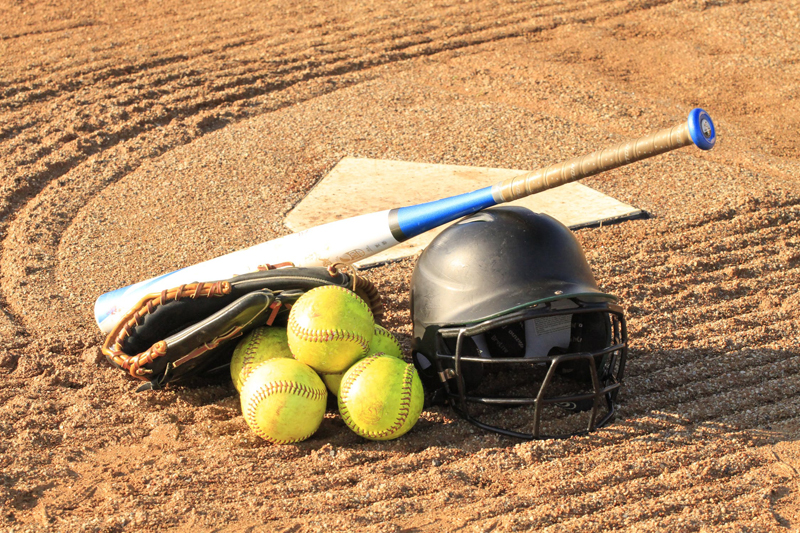 I just finished watching the UCLA versus Florida game (game 2) in the 2010 College World Series, and Florida's starting pitcher, Stephanie Brombacher, was called for four illegal pitches by the middle of the second inning, then her relief was called for two more before the end of the third inning. The calls completely changed the complexion of the game, and UCLA cruised to an easy 16-3 mercy-rule win. All of the illegal pitches were of the Gator pitchers leaping, with their pivot foot coming off the ground before their plant foot had hit the ground.
Now, Florida head coach Tim Walton was pretty irate, and could not understand why the illegal pitches were being called when they were not called during the regular season. The commentators, Michelle Smith and Pam Ward, were in agreement and conducted a discussion over the next few innings (since the game was a blow out) making the following points:
1) Too many illegal pitches were called, and it changed the complexion of the game.
2) It was unfair to the pitchers to make a rule change a couple of months before the season and expect them to adapt to it because,
3) The leaping and other illegal pitch rules were only in the NCAA rule book, and the pitching that Florida's pitchers were doing would have been perfectly legal in youth Fast Pitch.
4) Illegal pitches should only be called if they give an advantage to the pitcher.
I was kind of blown away that they kept harping on the above, particularly since Michelle Smith is an Olympic pitcher. Actually, the whole conversation had me screaming at the TV and made me think that I, even as a Rec league coach, could have provided more insight and better analysis than ESPN's crew. Here's what I would have said if I were on the Telecast (ESPN, I'm waiting to be contacted! I'm cheap!)
First off, Coach Walton did a good job acting shocked about the illegal pitch calls and claiming that they were not made during the regular season, which the commentators did not question. However, Florida's starting pitcher (Brombacher) had been called for 19 illegal pitches in 213 innings this season. Now, certainly four in one game is above her average, but it is clear that she has had a problem with leaping all season long. Indeed, later in the telecast, the sideline reporter talked about a drill that Brombacher did to prevent leaping (involving a string that she called "Larry"). Florida's loss lies squarely on its coaching staff that did not emphasize fixing the leaping problem enough to prevent getting dumped into the loser's bracket.
Second off, the illegal pitch rules haven't changed in years, but the NCAA did announce prior to the season that illegal pitches would be a point of emphasis. However, so many were called early in the season that the NCAA issued a memo in March backing off the point of emphasis, clarifying that when in doubt on an illegal pitch, then the benefit goes to the pitcher. Every single time an illegal pitch was called in the game, the replay showed that the pitcher was clearly and without-a-doubt leaping. Kathy Strom, NCAA Director of Umpire Improvement, pointed out (via the sideline reporter) that a pitch is either illegal or not, and that they don't want the umpires to get into gray areas on "did she mean to" or "was an advantage gained?" In short, the umpires got it exactly right in the game.
I cannot speak to every Softball rule set out there, but here in SoCal with ASA and USSSA rules, we have very similar illegal pitch rules as NCAAs, and I can tell you for a fact that pitchers are watched closely for illegal pitches. Any coach or pitching instructor that has not corrected problems in their pitcher's delivery is likely to get the same result as Florida got. I know that if my pitchers constantly got called for leaping, it wouldn't be the umpire's fault; it would be mine, and my parents would definitely let me know it. I'm pretty shocked that pitchers at the College level struggle with illegal pitches – their youth coaches should have solved those problems long ago.
As to the commentators' final point, that illegal pitches should only be called if they provide an advantage to the pitcher, I would counter that leaping DOES provide an advantage to the pitcher, as proven by their own telecast. They showed side by side comparisons between Florida's pitcher and UCLA's pitcher, and it was clear that the Florida's pitcher got a significantly longer stride by leaping. The commentators even pointed this fact out, but still insisted after the fact that leaping should not be illegal because the pitcher doesn't gain an advantage. Huh?
The College Softball World Series draws very good TV ratings because it is a fun and exciting game to watch. I'd like to believe that the commentators are up to snuff, but in this case at least, they only confused the issue of illegal pitches for the casual observer.
BellaOnline Softball Subject List:
Coach´s Box
,
Health & Medical
,
History of Softball
,
International Softball
,
Organizations
,
Parents
,
Professional Softball
,
Reviews
,
Rules & Regulations
,
Scorekeeping
,
Stats & Analysis
,
Travel Ball
This site needs an editor - click to learn more!

You Should Also Read:
Dealing with Softball Umpires




Related Articles
Editor's Picks Articles
Top Ten Articles
Previous Features
Site Map





Content copyright © 2022 by Don McKay. All rights reserved.
This content was written by Don McKay. If you wish to use this content in any manner, you need written permission. Contact BellaOnline Administration for details.