Airport Security and Disability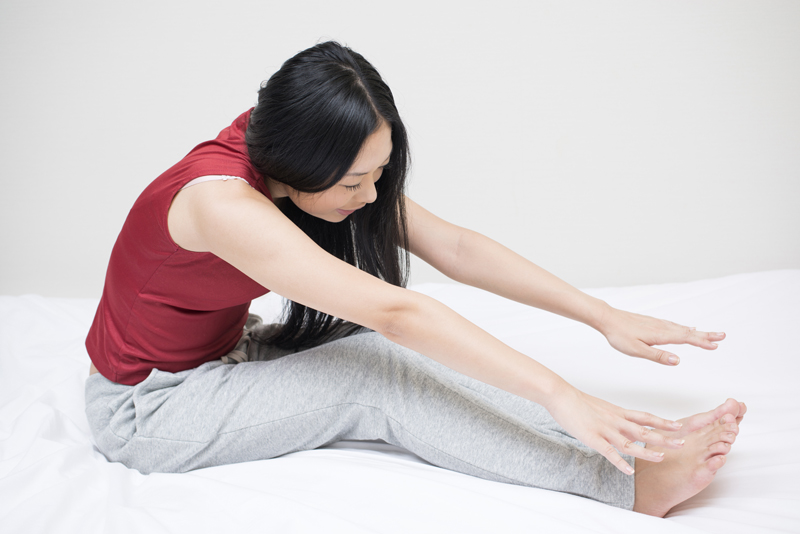 Shortly before my trip, I had an unusual dream. I was trying to get ready to leave for the airport, and my husband was rushing me. When I went to put on my Ankle Foot Orthosis (AFOs; custom-made orthotics for my feet with braces that go up to my knees), I found that instead of having easily fastened Velcro straps, they fastened with chains and a lock, looking much like handcuffs. After some fumbling, I finally got them on and tried to stand up. My shoes, now roller skates, slid underneath me and I could not get my balance.

"Well, this would help me get across the airport faster," I thought in my dream, "if I could just figure out how to stand up in them. And what am I going to do at the security checkpoint?"

When I woke from this memorable dream, I knew immediately why I had it. This would be my first time flying since I was diagnosed with Charcot Marie Tooth Disorder (CMT; a hereditary progressive disease of the peripheral nervous system; for more information on CMT see the article linked below), my first time flying since I had begun wearing the AFOs. I had been wondering what to do at the security checkpoint at the airport when it was time to take off my shoes.

Should I take off my shoes and AFOs? My balance has been affected, and I did not know whether I could take off the AFOs or put them back on again standing up, without the aid of a chair. And, how would I be able to stand, wait, and walk through the line without my shoes and AFOs? I have significant foot problems, including as the physician so kindly put it "visible deformities," and standing or walking barefoot quickly becomes a problem.

I also considered simply not wearing my AFOs to make taking off my shoes easier. This might appear to make sense, but I would be doing a large amount of walking and standing during my travels, through airports and then through the hotel. I really needed to wear them to avoid fatigue, numbness, weakness, and tripping over my own feet (called "foot drop" by my physician; I always thought I was just clumsy). While I was looking forward to my trip, anxiety regarding the security screening process had worked its way into my dreams.

Some research helped to reduce my fears. Through an online search, I found out that the Transportation Security Administration (TSA), the agency responsible for airport security screening in U.S. airports, has anticipated the needs of travelers with mobility issues. They also have provisions for many other types of disabilities and health issues.

Several months after this trip, the TSA created a printable card for travelers with a disability or medical issue to help communicate with airport security officers. See the article link below for more information about the TSA card.

I would not be required to remove my AFOs and stand and walk through security without them. Instead, I would be hand-screened by a same-sex screener upon my request. If I wished to be privately screened, that could be arranged.

My trip through the security checkpoint went surprisingly smoothly. I let them know that I wear orthotic braces that helped me to walk and could not easily be removed. When it came to my turn, I was led to a small open booth next to the regular screening lane. The female security officer was friendly and respectful.

"I'm going to be giving you a little back rub now," she said as she patted me down.

"A little to the left," I replied.

The security officer also used a small handheld device to check me for explosive residue. She then told me that we were finished. All together, it took about 5 minutes – a little longer than walking through the metal detector.

Next time I fly, I won't have to worry about how to get through airport security. And, hopefully, before I travel, I'll dream about sandy beaches and relaxation, rather than AFOs on roller skates.

Resources

Transportation Security Administration website, (n.d). Disability Notification Card for Air Travel. https://www.disability.gov/viewResource?id=13765195 . Retrieved 9/14/11.

Transportation Security Administration, (n.d), Travelers with Disabilities and Medical Conditions: Air Travel. https://www.tsa.gov/travelers/airtravel/specialneeds/index.shtm . Retrieved 9/14/11.

Charcot Marie Tooth Association, (2010). An Overview of Charcot Marie Tooth Disorders. https://www.cmtausa.org/index.php?option=com_content&view=article&id=70&Itemid=41 . Retrieved 9/18/11.



You Should Also Read:
Read about Charcot Marie Tooth.
Learn about the TSA card for travelers with disability.
Find out about influenza and neuromuscular disease.


Related Articles
Editor's Picks Articles
Top Ten Articles
Previous Features
Site Map





Content copyright © 2023 by Jori Reijonen, Ph.D.. All rights reserved.
This content was written by Jori Reijonen, Ph.D.. If you wish to use this content in any manner, you need written permission. Contact Jori Reijonen, Ph.D. for details.