Make Your Own Gourmet Pet Treats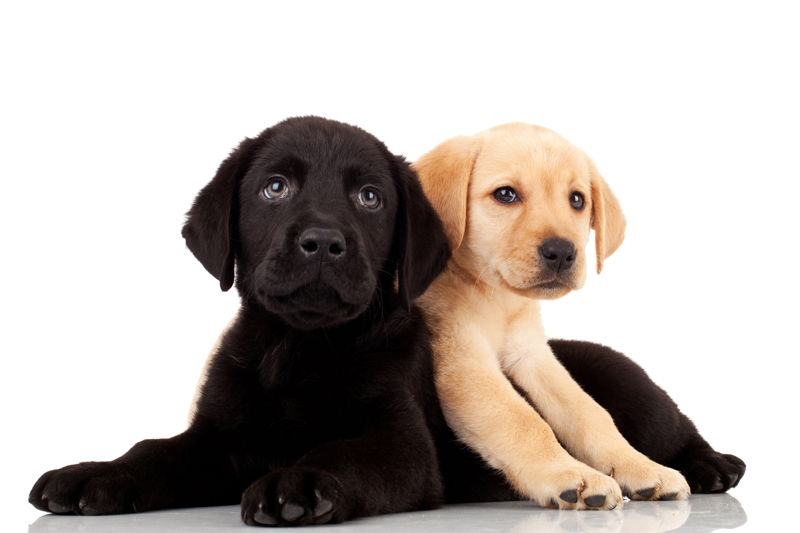 Dogs are no longer "just pets". In many homes, they are truly part of the family. They are our fur kids, our babies, and our grand dogs. People are sharing life with their dogs...dogs sleep in their bedrooms, go where they go, and travel where they travel. Like human children, some pets wear costumes at Halloween and most find presents from Santa under the tree on Christmas morning. Many pampered pooches are also eating gourmet treats!

The popularity of gourmet, "all natural" treats is growing. Dog treats made with the same ingredients found in our own food are a welcome change from the commercial brands of dog biscuits sold in supermarkets. Gourmet treats are a big hit with many advocates of alternative all-natural pet diets, and also with pet owners who just want to give their dogs a variety of healthy, yummy snacks that look good, regardless of their daily brand of dog food.
At pet food bake shops, dogs can now to bring their owners and shop together for freshly baked doggy donuts, cakes, brownies, and cookies in all shapes, flavors and sizes. Don't have a pet food bakery in your town? All natural, preservative free, gourmet pet goodies, packed in small cellophane bags or window boxes, can be found in pet stores, gift shops, in many supermarkets and department stores, and on the internet. There is an endless number of online gourmet pet food bake shops. Some merchants specialize in all vegetarian treats, in low-fat treats, or in treats for pets with food allergies.
A word of caution, especially If your dog is overweight .... Even though gourmet treats are made with human quality, healthy ingredients, the calories and fat content can sometimes be quite high. If you're dog has a weight problem, check the ingredients and stick with the lower fat treats. Treats should not make up more than 10 percent of a dog's daily diet.
If you like to bake, you can pamper your dogs with treats like these, fresh from your own kitchen, at a fraction of the cost of buying them. For some of the recipes, you probably already have many of the ingredients, especially if you're a bread maker. You mix and bake them like other cookies, but the thickness of the dough in most dog biscuit recipes is greater than in most of our cookie recipes, so baking times are generally longer.
If you modify any recipes, or use other pet treat recipes, there are some ingredients you should never include when making food for dogs....
DO NOT USE CHOCOLATE, of course.
Some pet treat recipes, do use carob. Carob is a perfectly safe alternative,

DO NOT USE ONIONS IN DOG FOOD
Onions are harmful to dogs...they can cause anemia. The toxic effect of onions is the same whether they are raw, cooked or dehydrated. For more information, see Warning! - Onions are toxic to your dog!
DO NOT GIVE YOUR DOG RAISINS OR GRAPES
Raisins and grapes can cause vomiting, diarrhea, lethargy and possible kidney failure. For more information, see Raisins and Grapes Can Be Toxic To Dogs.
DO NOT GIVE YOUR DOG MACADAMIA NUTS
When ingested, macadamia nuts can cause muscular weakness, depression, vomiting, incoordination, tremors, fever, abdominal pain and muscle stiffness. A dog's front legs are minimally affected but the back legs can become paralyzed.
While affected dogs can be back to normal in 72 hours, some dogs may have been unnecessarily euthanized the problem was misdiagnosed as serious spinal injuries.
Making home-baked doggy treats is fun, and your dogs will absolutely love them!
Click on the treats below for all the recipes.
Do you need pet treat cookie cutters? Click on the copper cutters below to buy them online.
---
Order my dog treats Ebook cookbook ...


Homemade Treats for Good Doggies
by Sandy Moyer, Bella Online Dogs Editor

Pamper your dogs with gourmet treats, fresh from your own kitchen, at a fraction of the cost of buying them. This cookbook includes recipes for biscuits, crunchies, training bits, cakes, frosties, carob and yogurt dipped treats and much more.

Click Here to see Homemade Treats for Good Doggies - Table of Contents
---
Compare
QuickCare Pet Insurance
rates.
Get accident and health insurance coverage for your dog. Financial protection for you.
---
You Should Also Read:
A Dog Lover's Guide to the Internet
Make A Dog's Birthday Cake
Pet Food Cookbooks


Editor's Picks Articles
Top Ten Articles
Previous Features
Site Map





Content copyright © 2023 by Sandy Moyer. All rights reserved.
This content was written by Sandy Moyer. If you wish to use this content in any manner, you need written permission. Contact Bettina Thomas-Smith for details.