Cookbook Corner - Pet Food Cookbooks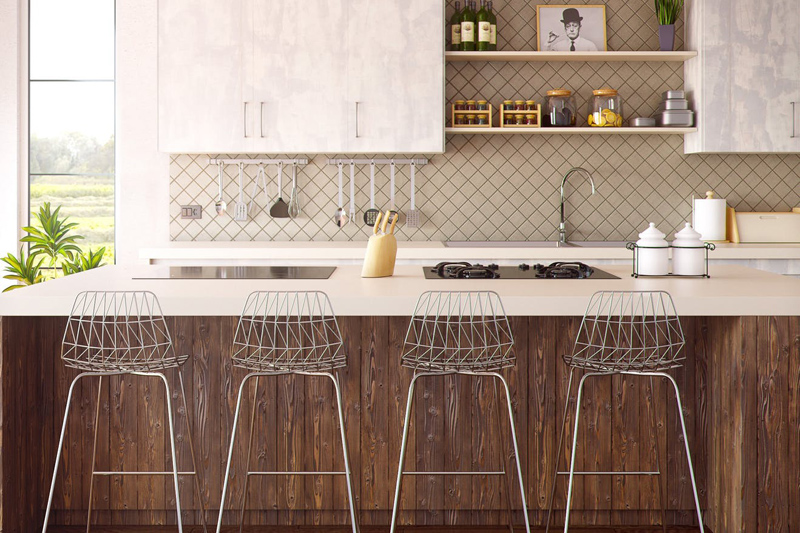 Pet Food Cookbooks - Home Cooking for Your Fur Babies


Click on a book title or picture for more information.




Homemade Treats for Good Doggies
Pamper your dogs with gourmet treats, fresh from your own kitchen, at a fraction of the cost of buying them. This cookbook includes recipes for biscuits, crunchies, training bits, cakes, frosties, carob and yogurt dipped treats and much more. This is an ebook, written by Sandy Moyer, editor of BellaOnline's Dogs site. Cost is $5. As soon as you pay for the ebook at PayPal, the ebook will be made available to you instantly for download.




Three Dog Bakery Cookbook
The Three Dog Bakery Cookbook features recipes for the famous bakery's delicious treats made from all-natural, healthy ingredients. he six chapters include treats for all occasions including tasty appetizers, luscious entrees, sweet treats, savory snacks, and special goodies for holidays and celebrations.




Cooking the Three Dog Bakery Way
From the creators of the Three Dog Bakery, the world's first bakery for dogs, here's a fun-filled collection of easy-to-make meals and treats designed to keep dogs healthy and happy. In Cooking the Three Dog Bakery Way, you can learn to cook Three Dog Bakery creations at home. The sixty recipes focus on simplicity and use human-quality ingredients that can readily be found in the everyday kitchen pantry. Many traditional dog foods are manufactured from the lowest-grade ingredients, but in Cooking the Three Dog Bakery Way, you will learn to prepare the highest quality food for your furry four-legged best friend. Treats like... Say Cheese! Chasers, Biscotti Bites, PupOvers, Yip Yap Banana Snaps, and Labrador Lasagn... were developed using ingredients approved by one of the nation's top animal nutritionists, and dog-tested by the authors' own beloved pack of hounds. In addition to the recipes, you'll also find health tips, nutritional facts, basic grooming and training information, charming illustrations, and plenty of pet-loving puns.




Real Food for Dogs: 50 Vet-Approved Recipes to Please the Canine Gastronome
This cookbook provides recipes that are nutritionally balanced and veterinarian-approved. With these 50 vet-approved, easy-to-prepare recipes - from Pooch Pancakes to Gobble-Down Goulash - you can make nutritious and delicious food for your dog, It also offers"tandem" recipes - recipes for humans that, with slight modifications, can be served to pets. It includes delightful illustrations, "Canine Nutrition 101", and helpful tips on dog care. A section on prescription diets is included for dogs with special needs.




Barker's Grub : Easy, Wholesome Home-Cooking for Dogs
Barker's Grub is a cookbook filled with wholesome, easy-to-prepare meals for your dog. The recipes are simple and quick and you'll find all the necessary ingredients in your fridge or at the local supermarket. It includes not only fun everyday meals, but healing meals for specific health problems, as well as special diets for different life stage.




The Kitty Treats Cookbook
This cookbook features a collection of recipes for nutritious cat treats that owners can whip up in their own kitchens. The Kitty Treats Cookbook comes complete with a plastic fish-shaped cookie citter, easy instructions, and color illustrations on every page.




The Ultimate Cat Treat Cookbook: Homemade Goodies for Finicky Felines
This cookbook contains 50 delicious recipes that have earned a seal of approval from cats and veterinarians. Recipes feature easy-to-find ingredients and easy-to-follow instructions. Colorful illustrations add a fun feel, while sidebars offer tips on nutrition and cooking techniques. The Ultimate Cat Treat Cookbook is an ideal gift for any kitty lover!




Real Food for Cats: 50 Vet-Approved Recipes to Please the Feline Gastronome
This edition of Real Food for Cats has been completely revised with new recipes, new information, and all-new illustrations. It features nutritionally balanced, vet-approved, no-fuss recipes, from Meowish Sushi to Kitty Fondue to Gizzard Goulash. In addition, there are prescription recipes for birthday parties and other special events, tips on cat care, and even tandem recipes - dishes to satisfy both the people and the cats in your household.




The Kitty-Cat Cookbook: Special-Occasion Recipes to Brighten Your Cat's Life
The Kitty-Cat Cookbook contains recipes for veterinarian approved food for your cat to enjoy on special occasions. It offers elegant, fancy garnishes for each dish and includes facts about the feline diet, amusing illustrations, quotes about cats and kittens from notables of past and present centuries, plus other interesting feline facts.




Dr. Pitcairn's New Complete Guide to Natural Health for Dogs and Cats
The book that is the definitive guide to a natural lifestyle for dogs and cats is now completely updated and revised. Writing with the warmth and compassion that have won them a national following, veterinarian Richard H. Pitcairn and his wife Susan Hubble Pitcairn, noted specialists in chemical-free nutrition and natural healing for pets, show dog and cat owners how to provide the very best in companionship and lifelong care. They now cover environmental matters, including pollutants both inside the home and out, as well as recent hot-button topics, such as Mad Cow disease, Lyme disease, and the West Nile virus. They've updated dozens of recipes for delicious and healthful pet food and treats. With a guide to handling emergencies and an in-depth "Quick Reference" section, they give specific instructions for preventing, diagnosing, and treating a wide range of animal diseases and disorders-with special attention to homeopathic, herbal, and nutritional remedies.