Jack and Arnie At Their Best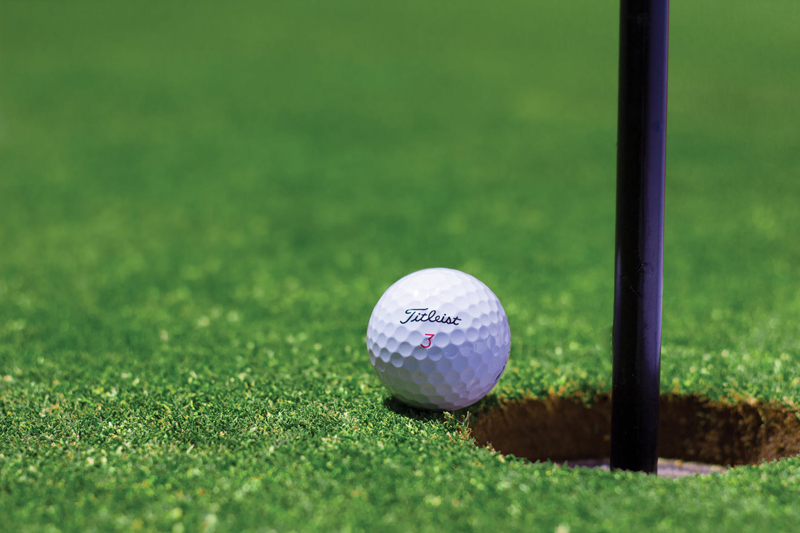 Another book I found at our Friends of the Library Book Ends Shop that I picked up to give as gifts. I found this particular one a good and funny read about a collection of golf stories titled "And Then Jack Said to Arnie…A Collection of the Greatest True Golf stories of all Time." This book was written by Don Wade Senior Editor of Golf Digest. The forward was written by Lee Trevino and Lee can tell some great stories of his own.

This book is a collection of stories from different golf professionals of things that have happened during a golf tournament. There was a good section of the Masters a course that is so sacred that it is very rare that new members are admitted Even General Eisenhower had his troubles there with a particular tree he kept hitting. He wanted the tree to be removed but the manager just decided to name the tree "Ike's Tree". This is what makes the Masters so special it is in a class by itself with its own rules and membership. To say it is exclusive is an understatement.

There is even a special chapter just on President Eisenhower with the many remarks of different players. One story was in the Bob Hope book when he was paired with Ike but played badly. The next day Ike decided to play with Omar Bradley and Hope with Senator Prescott Bush father and grandfather of two President Bush's. Hope played bad the first day but scored a 75 the second day and Ike lost. He scowled at Hope and said, "Why didn't you play that way yesterday?" Ike loved to win.

The chapter on Bobby Jones was a favorite because Bobby won everything as an amateur and never did become a professional. I thought the best remark was by Ben Crenshaw when asked if he could have any idle dinner companion, who it would be. He said Bobby Jones not necessarily because of his golf. That proved how players admired Bobby for who he was.

Lee Trevino was always a favorite for me to watch him play in the tournaments. He kept up a chatter with the fans that made him loved by all. In this book it was told about the time he was matched with Jerry Pate at the Ryder Cup. Pate had little experience with this type of tournament so Lee said, "Jerry, I'll pick the clubs you just hit them and leave the thinking and fancy stuff to me."

My favorite Pro player of all times is Tom Watson called the Huck Finn of golf and having witnessed him playing up close and personal. He looks so calm and controlled when he play and has played outstandingly well for years. He still can come through to this day but just this year has played his last British Open which is sad as he has won that six times. This story needs repeating as it was told by Ben Crenshaw. Tom had just won the 1980 British Open when a man came by their table and gave him hickory-shafted clubs and some gutta-percha balls. Ben recalls that he and Tom went out to #10 and #18 holes and used these clubs and balls. Ben had a 5 on #10 but Tom had a 4 on #18 when the club secretary came out and ordered them off the course reprimanding them profusely. Ben said he didn't think they had been yelled at like that since they were kids.

This is a neat book with excellent black and white pencil drawings of the players before each of their section. It is another good book to add to my golf collection. Don Wade collected these stories by playing golf with many and sitting down and listening to tales of the game from the world's greatest players.



Related Articles
Editor's Picks Articles
Top Ten Articles
Previous Features
Site Map





Content copyright © 2022 by Letta Meinen. All rights reserved.
This content was written by Letta Meinen. If you wish to use this content in any manner, you need written permission. Contact Sandy Eggers for details.