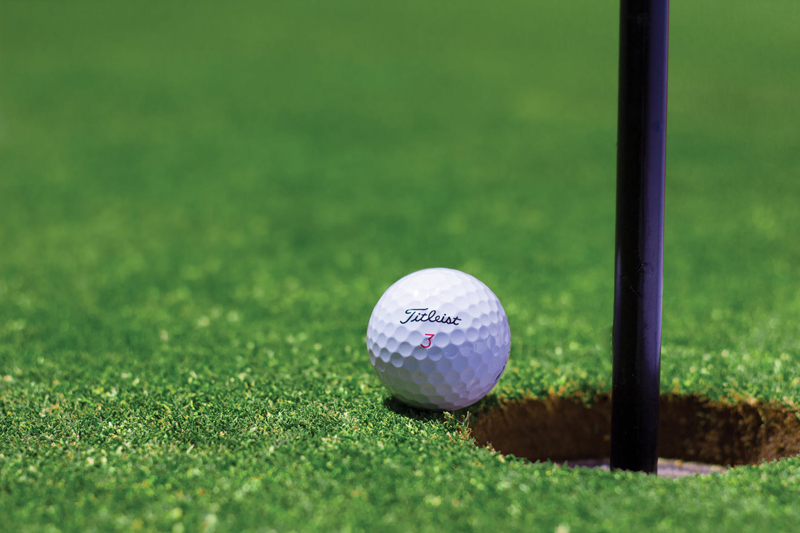 When helping with our Friends of the Library book sale this past weekend I was able to rummage through the donated books and came up with a rare find. A book "Bob Hope's Confessions of a Hooker – My Lifelong Love Affair with Golf" published in 1985with co-author Dwayne Netland. To me at my age that was not that long ago but in this day and age is was a different time a more relaxed time with comedy that was fun. You did not have to bleep out language on television or in print it was a fun time. This book reminded me of those days and the many times of watching Bob Hope with his wonderful sense of humor.

Bob Hope was someone everybody could identify with he was funny, congenial and told clean funny jokes. Today you sometimes have to turn off the television or want to bleep out the curse words in just everyday language. Maybe I am out of touch with the today world but after reading this book I longed for those days when people were funny and lived a long and successful life entertaining people.

Golf was a passion for Bob Hope and he was willing to talk about it often on his programs and on his USO tours to the service men and women where he always carried his golf clubs. He usually had one club with him on stage and would swing it around during his monologues. Bob played golf with many politicians, presidents, actors and actresses and this book gives you a blow by blow of these encounters. It is also filled with pictures of many of his golfing buddies.

The book has a forward by former President Gerald Ford which related many of their golf games together and in many charity events. Bob and his wife Dolores were great friends with Gerald and Betty Ford and spent a lot of time together. In this forward Gerald Ford talks about their betting games with the camaraderie and their both love of the game. Gerald remarks how Bob Hope has played golf with most of the former Presidents and have all had to put up with the golf and his humor.

This book covers most of the charity events Hope has participated in and the people he usually has played golf with. He said that he never dreamed he would be playing with kings and presidents, actors and singers or athletes. Many of the pictures in this book covers them such as Bing Crosby, Arnold Palmer, Sam Snead, Jackie Gleason, Babe Ruth, Dwight Eisenhower, Babe Zaharis, Ben Hogan, Jack Nicklaus, Lee Trevino among the few that were pictured in this book. Bob says that golf is a bond that has drawn us all together and created a special fraternity among the celebrities. Bob talked about his enjoyment and addiction to this game and the crazy things that have happened during the many golf outings he has played.

I took this book thinking I could give it as a gift at one our ladies golf tournaments, but after reading it I may just keep it for my own library to remind me of those days when golf was fun and times were sweeter. Comedians did not have to use four letter words to make their jokes, Bob Hope never had to do that and his one liner's were always funny and not cruel. This book shows that his one liner's could be pointed but not hurtful. As the book closes he talks about that women golfers have made tremendous growth and that he enjoyed playing with them as he said, not so long ago the only object on the course with dimples was the ball. Great reminisce for me of days gone by plus always enjoyed Bob Hope and his many talents and sense of humor.



Related Articles
Editor's Picks Articles
Top Ten Articles
Previous Features
Site Map





Content copyright © 2022 by Letta Meinen. All rights reserved.
This content was written by Letta Meinen. If you wish to use this content in any manner, you need written permission. Contact Sandy Eggers for details.