Womanhood and the LDS Church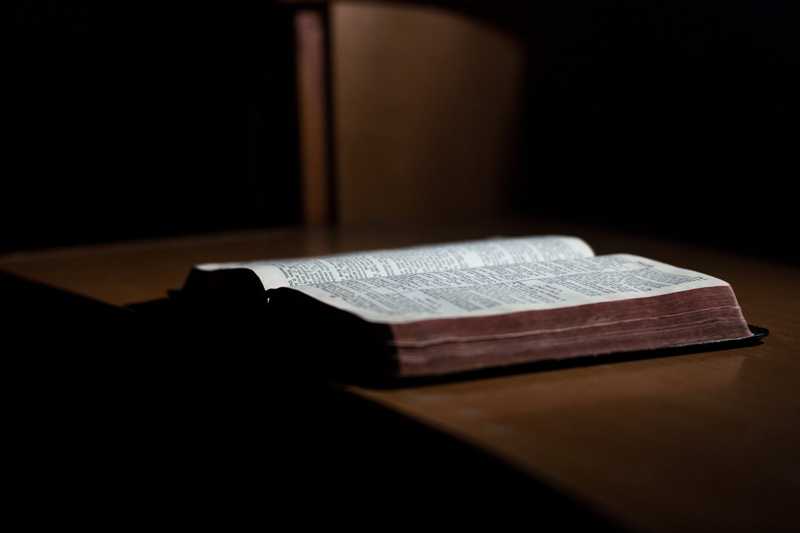 Guest article by Terrie Lynn Bittner
"Woman is God's supreme creation. Only after the earth had been formed, after the day had been separated from the night, after the waters had been divided from the land, after vegetation and animal life had been created, and after man had been placed on the earth, was woman created; and only then was the work pronounced complete and good.
"Of all the creations of the Almighty, there is none more beautiful, none more inspiring than a lovely daughter of God who walks in virtue with an understanding of why she should do so, who honors and respects her body as a thing sacred and divine, who cultivates her mind and constantly enlarges the horizon of her understanding, who nurtures her spirit with everlasting truth." (Gordon B. Hinckley, 1. "Our Responsibility to Our Young Women," Ensign, Sept. 1988, 11.)
LDS women are commonly perceived by outsiders as being held to an inferior role, less important than men and forced to be subservient or dominated. This evolves from a misunderstanding of the church's teachings on the roles of men and women and of the structure of leadership. Because these concepts are so important to an understanding of church doctrine, it is essential to examine them.
The Church of Jesus Christ of Latter-day Saints teaches that women and men were each given a role in God's great plan for our time on earth. Those roles were complimentary. This means that although the responsibilities chosen for each gender might not have been the same, they were equal in importance. A world that was missing either role would be far less than perfect. Spencer W. Kimball, who was president of the church in the 1970s, spoke of parallel development. We each have different responsibilities, but we work together in those roles for a common purpose, to fullfill the work of our Father in Heaven. Yes, the primary responsibilities for women involve the home. LDS women are expected to marry, and to have and raise children where possible.
Is this an insult? I suppose it depends on how you feel about children. If you believe that your children are precious and wonderful, then you will not object to being given the privilege of raising them. You might even consider it an honor. To say otherwise sends a negative message to your children. Is there really any accomplishment more important than those achieved in the home? I am a published writer. The first time I held in my hands a magazine with one of my stories in it could not begin to compare with the first time I held in my hands any one of my babies. No fancy wording in an article compares with the first words my children read because I taught them to read. We consider it an insult to suggest that working at a fast food restaurant or even as president of a company is somehow more important than raising our children and caring for our homes. Millions can run a company; only we can give our children what they need from us. I've often thought it odd that we honor teachers who take care of other people's children for pay, considering it a huge honor to get paid to love and teach children. Those who do it for love are somehow considered degraded and unimportant. Who decided that caring for another person's child was more valuable than caring for our own? Who decided that child care was only valuable when you got paid to do it? Propaganda has created a derogatory connotation for parenting, but any mother who has spent hours nurturing a child knows there is nothing menial, unimportant or easy about parenting. It's at least as difficult to do well as is running a company and certainly, the eternal consequences are more important.
LDS men are taught to honor the women of the church in a way few men today are. They are taught that a woman has a valuable job and that the men have a responsibility to ensure the woman is allowed to do it and that she is treated with love, respect and honor for doing so. "I would urge all husbands, fathers, sons, and brothers to show our great respect and love and try to be worthy of the women who are our wives, mothers, daughters, sisters, and sweethearts. There is no surer way for a man to show his lack of character, of good breeding, and of quality than for him to show lack of respect for woman or to do anything that would discredit or degrade her. It is unchristianlike, unfair, and displeasing to God for any husband or father to assume the role of dictatorship and adopt the attitude that he is superior in any way to his wife." ?(N. Eldon Tanner,
"No Greater Honor: The Woman''s Role,"
Ensign, Jan. 1974, 7)
While serving as the heart of the home, women are given ample opportunities to develop talents and leadership. Women run the
Relief Society
organization for women, and the Primary organization for children and other church organizations as well. These organizations have leaders both locally and worldwide and the current president of the Relief Society might easily be running one of the largest woman-run organizations in the world, with a membership of 4.8 million women in 165 countries.
Bonnie D. Parkin
has an office, a board, staff and a budget. She developed the skills she needs to run this organization when she ran her home and held leadership positions within the church. Certainly the opportunities for growth are great when you consider the size of her organization.
While it may not be politically correct to suggest that caring for a family is as important as running a company, it is morally correct. LDS women recognize that the responsibilities God gave women are just as important as the roles he gave men. We appreciate being in an organization that values us for this role, a value seldom received in the outside world. For us, it's just a matter of priorities.
You Should Also Read:
What is Relief Society?
Visiting Teaching
Discuss this article!


Editor's Picks Articles
Top Ten Articles
Previous Features
Site Map





Content copyright © 2023 by Terrie Lynn Bittner. All rights reserved.
This content was written by Terrie Lynn Bittner. If you wish to use this content in any manner, you need written permission. Contact C.S. Bezas for details.