Sanity v. Fear - A Rally for Beer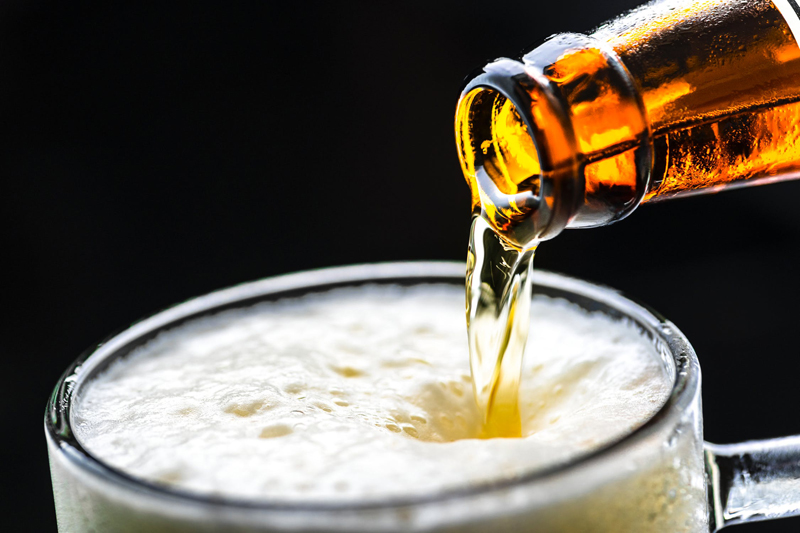 For those who miss the Political Activism of the 60s, or think they may have something to say about today's wacky, over-the-top, insane, reality-TV-lack-of-reality and fear-induced-political-drama, Comedy Central wants YOU!

Imagine a poster depicting faux reporters Jon Stewart and Stephen Colbert in Uncle Sam duds, complete with glued-on beard and Stars 'n Stripes suspenders. Time OUT, Charlie Brown. That's enough for any imagination to handle, isn't it?

With dry wit and deadpan humor, the march is on! On Saturday, October 30, 2010, Stewart of The Daily Show and Colbert of The Colbert Report will match wits on the National Mall in Washington DC, each with a rally cry that reflects the tempo of today's media sensationalism.

Jon Stewart's Rally to Restore Sanity will look Stephen Colbert's March to Keep Fear Alive in the eyes at the east end of the National Mall, between 3rd & 7th Streets – an area known as East Seaton Park and Henry Park. As Stewart calls his rally the Million Moderates March, "for the 70 to 80 percent of you out there who care about the issues but who also have s–t to do", Colbert goads him with phrases like, "Reason is one letter away from Treason," and "We'll pinch out liberty. You can do more to keep fear alive." Comedy Central will broadcast the event live, while streaming video on https://www.comedycentral.com  keeps those who are too busy to attend updated with the action.

And it just keeps getting better. Not to be outdone, Sanity and Fear are not absent in the Beer World. Washington, D.C. publican Dave Alexander will hold a Sanity/Fear – Rally for Beer event on the eve of the infamous rally on the Mall at his world-famous Brickskeller, listed in the Guinness Book of World Records for "the most varieties of beer commercially available," at 1523 22nd Street, NW, located only steps from Dupont Circle and Embassy Row. Tom Dalldorf, Owner and Publisher of Celebrator Beer News of Nevada City, California, plays the antithesis of the Glenn Beck ego at the rally, as he introduces Sanity-bearing Bill Madden of Mad Fox Brewing Company in Falls Church, Virginia vs. Fear-inducing Jason Oliver of Devil's Backbone Brewing Company, in Roseland, Virginia.


In this battle of the senses, Madden will present the bonny, full-bodied sweetness of Oaked Wee Heavy aged in Catoctin Creek Distillery Rye Whiskey barrels, along with the piney, earth-drenched citrus flavors of Snap IPA - dry hopped with Chinook, and Autumnus IPA, a Centennial-forward IPA that can satiate the most demanding hophead.

Oliver brings fear to the forefront with his over-the-top Kung Pow Enter The Hop, a single hop IPA brewed with flaked rice and Sorachi Ace hops, in the style of Far Eastern thought. He'll follow with a Congo Pale Ale (Belgian-influenced India Pale Ale) and Baltic Coffee, a rich, coffee-infused Eastern-European Porter dripping with flavors of dark fruit and bittersweet chocolate.

While the two are throwing their weight around on-stage, Dave Alexander will slip away to his beer cellar, the envy of every red-blooded American beer lover, and emerge with vintage bottles of L'Vapeur de Folie 1987 and Clipper City Below Deck Barleywine 2006. The American Dream is alive and well in our nation's capital.

By the time your eyes become hazy and the room begins to spin, Davey and Dalldorf will join forces, in classic "Brick" fashion, with – as Dave says, "a couple of real musicians" – as the mighty Rolling Boil Blues Band releases a touch of evil in a rollicking East Coast performance of the beeriest bar tunes on record, burned indelibly into the minds of all who look fear in the eyes and face the music.

Cheers!

Photos are (from top): Poster announcing Sanity/Fear A rally for Beer at the Brickskeller in Washington, D.C.; Publican Dave Alexander of the Brickskeller and Tom Dalldorf, Publisher/Owner of Celebrator Beer News. Photos courtesy of Tom Dalldorf

 
You Should Also Read:
Dave Alexander of the Brickskeller - Beer Tastings
Belgian Beer at the Brickskeller
Celebrating the Celebrator - Tom Dalldorf


Related Articles
Editor's Picks Articles
Top Ten Articles
Previous Features
Site Map





Content copyright © 2023 by Carolyn Smagalski. All rights reserved.
This content was written by Carolyn Smagalski. If you wish to use this content in any manner, you need written permission. Contact Carolyn Smagalski for details.