Hearing on special occasions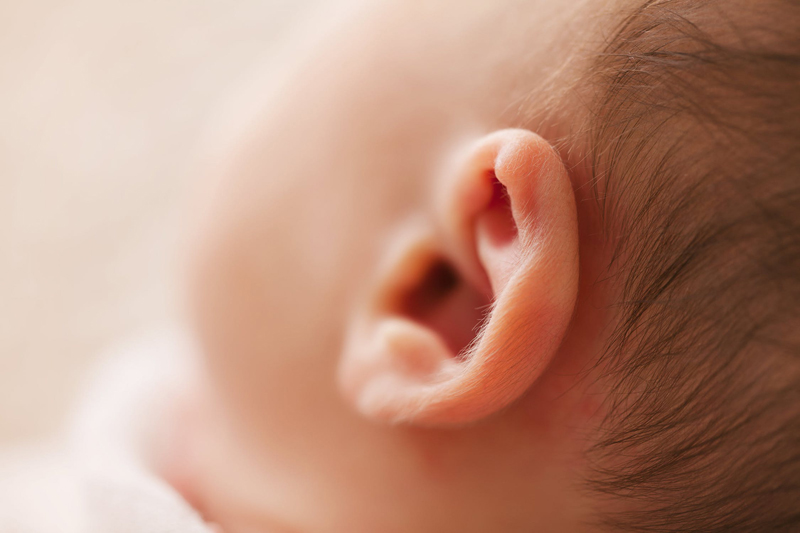 Words in the Wind
'Mum. We're getting married,' my daughter Alison proclaimed with joy. Alison lives in Alabama, USA and we keep in touch via Skype. So over the next few months we talked about the ceremony, date and activities. Eventually they decided the wedding would be in Hawaii – halfway between Australia and USA so that guests from each country could afford to attend.
Because of the distance I missed out on the mother-daughter shopping excursions looking for her dress and me for mine. But once again using Skype, we talked and shopped together over the internet, sometimes for hours at a time, looking at and discussing styles and pictures of wedding dresses and mother-of-the-bride outfits. ('I don't want you to wear black.' she said.) Being able to talk to and see her certainly went a long way to making me feel included and part of her big day.
The day to travel to Hawaii finally arrived. My oldest son Errol and his wife Kylie accompanied us and this made the trip extra exciting talking about our plans and expectations.
Naturally, there was a lot of security at the airport but these days I just step through the scanner with no affect whatsoever to my cochlear implants. However, this time a security officer waived me over and asked to check my bags, shoes and clothes for drugs and explosives. My family looked on smirking.
We flew via Auckland and had a night's layover. The next morning, we were up early and on our way to Hawaii. We stepped through security and once again a security person called me over, this time to wave his wand over me. The family looked on, laughing – thinking what is it about Mum which makes them think she is a security risk!
Hawaii was hot, Waikiki commercial, busy and exciting. The next morning we met Alison and fiancé Jason, as well as other guests, for breakfast. We wandered around the famous beaches, the shopping malls and The International Market, behaving as typical tourists snapping pictures. 'Try your luck. Pick a Pearl!' cried the vendors. (It's hard to resist and fun to do.)
Throughout the day we walked, shopped and talked, many of the wedding guests sashaying in and out of our company before coming together for a pre-wedding dinner where we met Jason's family for the first time. It was an exhausting and exhilarating day talking, laughing and having fun, catching up.
Alison's wedding day dawned. 'Mum come and iron my dress' she begged by phone (chiffon – urgh!). But how could I deny her (I didn't burn it!)
And then it was time for the wedding. In the sumptuous lobby of her hotel, in front of lush gardens and waterfalls we had pictures taken while waiting for the limousine (which held 22 people) to take us to the ceremony on Magic Island. An Hawaiian Pastor took the service. He donned his traditional robe and necklace of shells. He blew a long and loud call in a conch shell before asking me and Alison's dad to walk her between the line of friends and relatives to Jason.
It was hot – and as the Pastor asked 'Which way does the ring go on,' he reached up and wiped the sweat from Jason's brow. 'I do….' they said and continued... 'I promise not to sleep in as much as I can. I promise to try and help you clean the house. I promise….' said Alison and the rest of words blew away. Jason continued 'I promise to let you sleep in on weekends and I promise to …..' and once again the words blew away to the sound of much laughter from the guests. The bride and groom laughed and Alison said 'It means something to us.' Jason was finally allowed to kiss his bride, a long kiss while the pastor blew on his conch shell. They were married.
| | |
| --- | --- |
| | More photos with that stupendous Waikiki backdrop. (I am 2nd from the right) Photos of Alison's gown and veil blowing in the wind, before the limousine took us to a sunset cruise reception on board the Star of Honolulu. Alison and Jason, as the only bride and groom, were called to the dance floor, among a group of other couples celebrating something special, for their first dance as man and wife. |
It was an amazing time, enhanced by experiences with family during the journey and many days and special hours with my daughter and her new husband as well as their friends and relatives. At no time did I feel left out because of deafness. I could hear, respond and participate in most occasions as well as any of the hearing people. Thank goodness for my Cochlear Implants.
*For those of you who don't know what Skype is – provided you have good computer equipment and a computer camera, Skype allows you to make video telephone calls over the internet – and best of all it's free provided the person you call also has Skype.
You Should Also Read:
Travelling Deaf
Cochlear Implant - pushing the limits
Social bluffing by the deaf


Related Articles
Editor's Picks Articles
Top Ten Articles
Previous Features
Site Map





Content copyright © 2018 by Felicity Bleckly. All rights reserved.
This content was written by Felicity Bleckly. If you wish to use this content in any manner, you need written permission. Contact Felicity Bleckly for details.