ASA Potential Rule Changes for 2011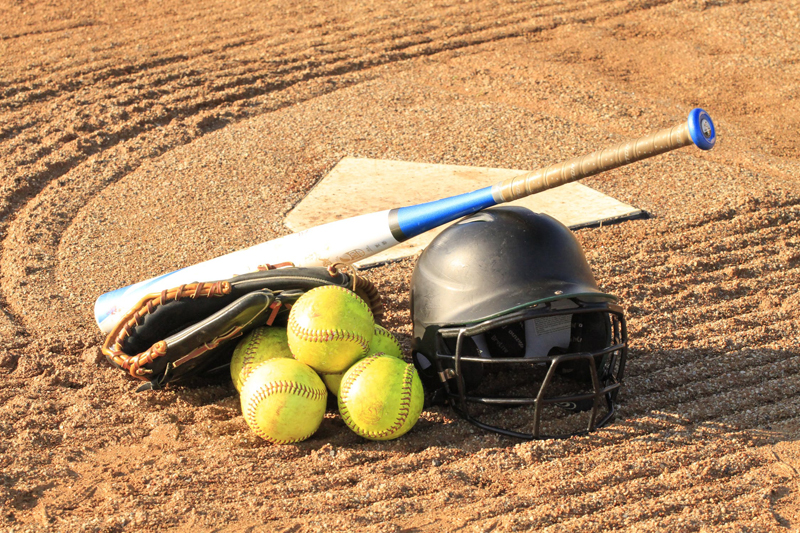 ASA will soon discuss new rule changes for the 2011 year. I am a big ASA fan and always find their new rule proposals interesting. Below is a list of the upcoming proposals under consideration, and I like most of them a lot. There are the usual equipment changes, and I usually read them so I know what is changing, but generally I do not have strong opinions about the equipment changes.
This year, however, there are a handful of playing rules that ASA is proposing that will have a significant impact on the game itself. I like the vast majority of them, and I think ASA is feeling some pressure from other organizations and their playing rules, as most of the new playing rule proposals have their beginnings with other organizations. So without further adieu, I present the new rule proposals and a quick one or two sentence (or word) opinion on each.
Rule 2.1 Move pitcher's plate for 14U to 43'
Reasoning: To bring players in line with HS.
Opinion: Love this! USSSA has already moved 14U back to 43', and 2011 will have all the high schools in the country at 43'. Adopting this rule will definitely help 14Us prepare for High School pitching, and will make ASA the same as USSSA.
Rule 2.3 Double base defined as 15X30X5(max)
Reasoning: Insure both halves of the base are the same height.
Opinion: No opinion. I've not been on a field where this was an issue.
Rule 3.1 Safety Grip definition
Reasoning: Better defines what materials can be used for a grip and dictates that attachments MUST be attached to grip with safety tape.
Opinion: No opinion.
Rule 3.3 Ball surface may not be covered more than 40% by graphics.
Reasoning: Allow for additional colored marking for the ASA ball. Additional graphics cannot be brand identification, advertising or words.
Opinion: No opinion.
Rule 3.3 Ball must have ASA mark and not appear on ASA Non Approved Ball list
Reasoning: No one is checking the list and non-approved balls are being allow in Championship Play
Opinion: No opinion.
Rule 3.5 Helmet with chin straps requiring chin strap to be worn with no less and 1" gap between strap and player.
Reasoning: Players not wearing straps correctly.
Opinion: I get what they're trying to do here, but I don't see this being enforced regularly or consistently.
Rule 4.4 JO FP may use either 1 or 2 EP (not to be confused with DP/Flex)
Reasoning: Participation and competition with other sanctioning bodies.
Opinion: LOVE THIS! The more girls playing during a game, the better. This is another area where USSSA has had some success, and I'm glad to see ASA adopting similar rules.
Rule 4.6 JO pool play to allow free substitution
Reasoning: Participation
Opinion: Love this as well. See Don's Coaching Rule #4 for how you can use free substitution as a tool to make your team WAY better than otherwise.
Rule 4.7 Coaches' wear to exclude "LEVI'S OR CUT-OFFS"
Reasoning: This is what is being covered at national tournaments and clinics.
Opinion: All I have are Levi's or shorts (but no cutoffs). I'll have to invest in a new coaching wardrobe.
Rule 6.3 Allowing leaping for women's FP
Reasoning: Align the women's pitching rules with the men
Opinion: Absolutely don't like this. Leaping gives the pitcher too much of an advantage, particularly from 43'.
Rule 7.3 Remove the FP/MP requirement of keeping a foot in the batter's box between pitches.
Reasoning: Safety of catchers and umpires from "practice swings"
Opinion: They changed this rule a few years back to speed up the game. As long as the umpires don't let the batter take too long with stepping out, I'm OK with this.
Rule 8.7 Adds verbiage to define it as an out when "a fielder contacts the base while in control of the ball with any part of the body or extension thereof, any clothing or equipment in contact with the body or tags the runner before the runner reaches the base."
Reasoning: "Several umpires that had attended a national umpire school suggested this to clarify "force out" in regards to what constitutes "contact with the base."
Opinion: No opinion.
Rule 8.7 Eliminates the out on a LBR (Look Back Rule) violation.
Reasoning: Present penalty is excess and not necessary for rule to be effective. Rule remains exactly the same just that the runner is not called out.
Opinion: So what's to keep a player from returning to t he base if there's no penalty? I think we should keep the look-back rule as is.
BellaOnline Softball Subject List:
Coach´s Box
,
Health & Medical
,
History of Softball
,
International Softball
,
Organizations
,
Parents
,
Professional Softball
,
Reviews
,
Rules & Regulations
,
Scorekeeping
,
Stats & Analysis
,
Travel Ball
This site needs an editor - click to learn more!

You Should Also Read:
Don's Coaching Rule No. 4
Major ASA Rule Changes for 2010




Related Articles
Editor's Picks Articles
Top Ten Articles
Previous Features
Site Map





Content copyright © 2022 by Don McKay. All rights reserved.
This content was written by Don McKay. If you wish to use this content in any manner, you need written permission. Contact BellaOnline Administration for details.