Finding Gratitude in an Instant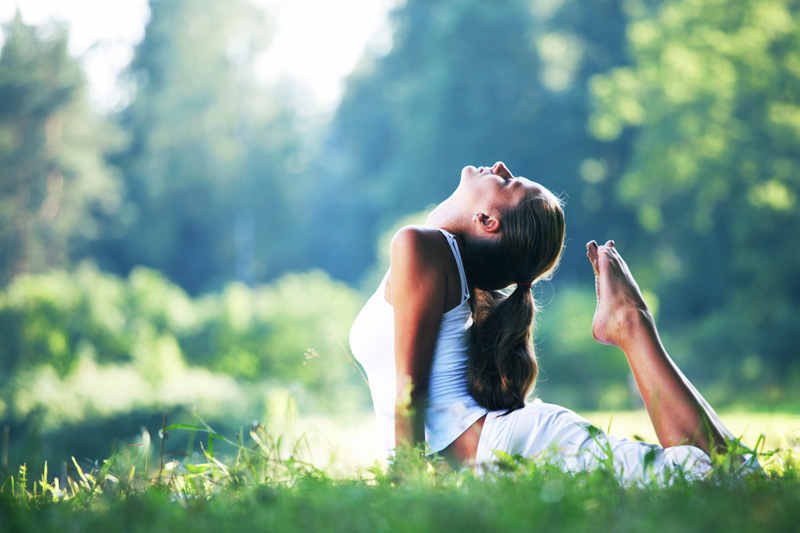 Being grateful around the holidays can be a challenge if your family doesn't participate in the Christmas spirit the way you'd like them to. I know this firsthand, as I've always had the dream of a big holiday celebration. When I was a child, Christmas for instance was a big day. My siblings and I would run downstairs as early as possible and reel with delight at our presents. Our parents would wake up an hour or so later and come down to check out our new toys and such. Later that day we'd go to grandmother's house and have more gift-opening fun, plus a fabulous family dinner.

Now however, of course we're older and things are different. There were a few years that we didn't even have a family get together for the holidays and I don't have my own husband and children to celebrate with. So the holidays was a time when it was easy to feel especially down about the path life has taken.

If you find yourself in a similar funk, how do you get out of it? I've never been one to like being down, so there are a few techniques that I've found to get happy and grateful pretty quickly. Those two feelings lead me to a better day everytime.

One of the ways I find the feeling of gratitude in an instant is to just take a full deep breath. When you really absorb the process-the air filling your lungs, the coolness of it moving through your nose and down your throat, how it warms as it leaves your mouth or nose again-you almost always will end it feeling calmer, more relaxed – and grateful for the fact that one breath can do that. When I add a mental "thank you for my breath", the feeling is nicely magnified.

Another way that I experience gratitude is by taking stock of the things I have in my home. When you really get into this, there is a lot to be grateful for, even in the starkest homes. For instance, taking stock of my home right now, here is what I see. With the temperatures outside here in Arkansas (a chilly 27 degrees), I'm easily grateful for the walls and the door of my apartment. My two dogs and the puppy I'm puppysitting for are all snuggled up in their petbeds looking cute as can be. I'm grateful to see that and have a warm fuzzy feeling from it. I was able to put up my little Christmas tree this year and got matching ornaments and lights – a simple thing, but one I'm truly grateful for. Coming home everyday to it puts a smile on my face. I'm grateful for my chair to sit on and the carpet (even though I'd prefer hardwood) that keeps my feet warm. I'm grateful for my tv and how it completes my room, even though I rarely watch it. I'm glad I have the option. I'm grateful for this or that knick knack because, even though it sometimes feels like clutter, someone gave it to me or I gave it to myself because the thought was that I'd like it.

I know that if you do these same things right now, your heart will begin to swell with gratitude. And from gratitude comes happiness that you are fortunate enough to experience a deep cleansing breath and to have the things you do at least. And from happiness, your better day begins.



Related Articles
Editor's Picks Articles
Top Ten Articles
Previous Features
Site Map



Follow @etniqminerals
Tweet



Content copyright © 2022 by Leah R. Patterson. All rights reserved.
This content was written by Leah R. Patterson. If you wish to use this content in any manner, you need written permission. Contact Leah R. Patterson for details.