What's The Fuss on Same-Sex Marriage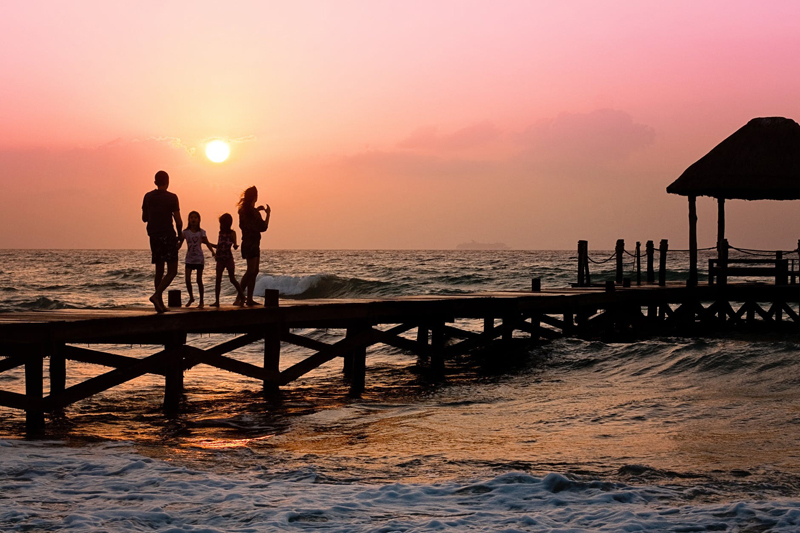 A while ago, the active daughter of a strong LDS family came home from high school and told her mother she didn't understand why there was a big fuss about banning gay marriages. She thought they should be allowed to marry, that it was no big deal. It seems the curriculum being taught to her at public schools over-rode her understanding of the eternal purpose of marriage.
The Proclamation on the Family clearly states that
"marriage between a man and a woman is ordained of God"
and
"the means by which mortal life is created to be divinely appointed."
Marriage has withstood six millennia of sin and iniquity, growth and change. Now, in a classic twist on the old cliché
'if you can't beat 'em, join 'em'
, Satan is moving his forces to change traditional marriage laws by stirring same-gender couples to cry for the same marriage rights given to traditional unions. If Satan succeeds in getting them to 'join us' they will irreparably change and destroy far more than just traditional marriage laws. They will have a foothold to change laws in employment, schooling, housing and even religion. It is the Serpent's most subtle—and dangerous—ploy to date.
So what you would say if your daughter came home strongly convinced gay marriage is no big deal? The next series of articles may assist you in helping her understand exactly why it is a big deal and why the First Presidency and Quorum of the Twelve have called
"upon responsible citizens and officers of government everywhere to promote those measures designed to maintain and strengthen the family as the fundamental unit of society."
From the very beginning, God created man and woman and commanded them to multiply and replenish the earth.
"Therefore shall a man leave his father and his mother, and shall cleave unto his wife: and they shall be one flesh."
(Gen 2:24) One flesh, one union--for the purpose of rearing children. Simple and clear. All set forth, by God, in the first 55 verses of His Bible. For the next 6,000 years, millions of people—with all types of families and all types of relationships--have proven that this arrangement, indeed, is best.
We know that God and history, both, have long-established this truth in stone.
Yet those supporting gay marriage still clamor to join us in a way that is counter to what Diety and history have clearly marked as successful and correct. They say it is their
'human right'
to marry and doing so won't harm anyone. Obviously they don't understand the human
'reason'
for marriage nor the problems a change of this magnitude will cause. And those who do know the harm that is coming accept it with proud smugness—seeing it as mere 'payback' for the travails they believe society has heaped upon them. Either way, by their ignorance or their arrogance, they are pushing to open a Pandora's Box of evils we will be hard-pressed to shut. Same-sex couples want to bring into the public court the private actions of their bedroom because they want (need) approval from somewhere. Since religion and history won't condone their choices, they've decided to get the legal system to do so. It's easier.
But same-sex unions need to accept this truth: historical and current marriage laws are not in place to 'legitimize' private heterosexual relationships either, but to protect the very public asset that comes from those unions—
children!
Marriage laws are for them. They protect and ease the burdens on spouses so they are better able to care for any children formed by those unions.
So do those with same-gender attraction need care and protection? Of course they do! Thankfully laws are already in place to protect their individual rights at work, in housing concerns, with probate, medical and other basic human needs. If they still feel discriminated against in these areas, they need to focus their attention on these areas, not push for a change in marriage laws—which were never designed for them nor can they be adjusted accurately to fit their lifestyle.
I fully agree with the Church's view that those with same-gender attraction need love and understanding; but that we must, as responsible citizens,
"promote those measures designed to maintain and strengthen the family as the fundamental unit of society."
In a short series of articles over the coming weeks, I will highlight some surprising changes that will befall us if we allow the marriage laws to be altered by the minority.
In the meantime, you can read more on this topic. The first of these two off-site links will take you into a press release on the topic made by the First Presidency.
LDS Newsroom
The second one will take you to fairly lengthy but wonderful interview with Elder Dallin H. Oaks and Elder Lance B. Wickman
LDS Newsroom
You Should Also Read:
Same-Sex Marriage and Education
Same-Sex Marriage and Religion


Related Articles
Editor's Picks Articles
Top Ten Articles
Previous Features
Site Map





Content copyright © 2021 by T. Lynn Adams. All rights reserved.
This content was written by T. Lynn Adams. If you wish to use this content in any manner, you need written permission. Contact Jamie Rose for details.