Same-Sex Marriage and Religion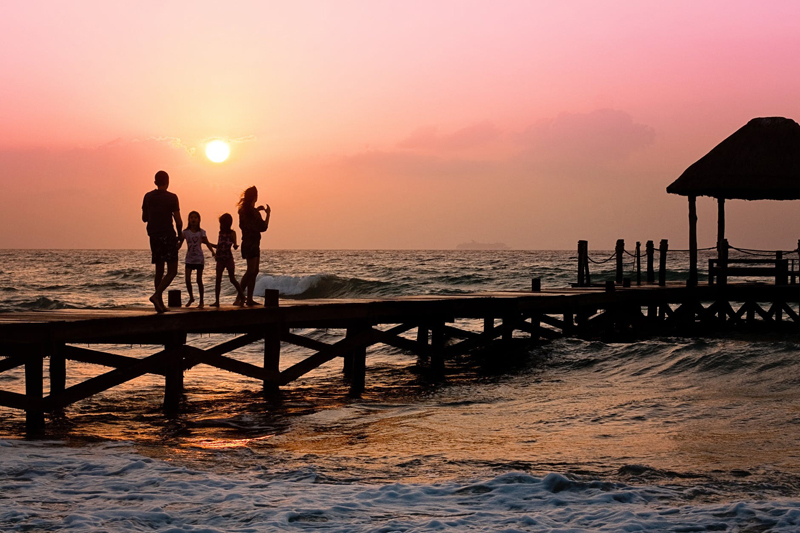 We all understand that if same-sex marriages become federal law, federal law will change. But some naively think those changes will only affect marriage ceremonies and insurance policies. Far more than just court houses and insurance companies will be affected. Everything from the workplace to the school house will be forced to change—at tax payer expense.

Even the way you worship will change.

Don't scoff. Despite the fact that our laws advocate a separation of church and state, religion will be deeply affected.

If you have followed the same-sex marriage debate at all, you probably know that one of the nation's oldest adoption agencies, Boston Catholic Charities, stopped their adoption services. Why? Because placing children with same-sex couples violated their religious beliefs but Massachusetts law—which recognizes same-sex marriages—required they do so anyway. The charity receives federal funds to assist with its work. If they didn't comply with federal laws they would lose federal funding and have to shut down completely.

With the assistance of Governor Mitt Romney, the Catholic Church approached the Massachusetts State Legislature requesting an exemption be made based on religious exemption. It was not granted. Rather than lose the needed funding for their other services, or compromise their values, Boston Catholic Charities decided to shut down their adoption agency to all.

Even if funding had not been involved, legal experts say Boston Catholic Charities would have lost the fight. Why? In order to operate at all, they must be licensed by the state and the state will not license any agency which discriminates or breaks state or federal laws. Basically, Massachusetts law ruled that the Catholic Church must comply with the same laws as the State, effectively destroying the 'separation of church and state' placebo in one giant swallow. This frightening ruling is only the breeze heralding the religious storm to come.

Religious schools will also find themselves in a similar sinking boat. If they want to receive federal aid or keep a tax-exempt status, they will be forced to comply with civil law. Bob Jones University learned that when their tax-exempt status was pulled because their private religious beliefs conflicted with federal law.

Across the nation, religious schools will be forced to support same-sex unions or lose their tax-exempt status. That will raise tuition and fees. Furthermore, those schools which manage to stay open will find legal tentacles strangling their religious standards. Campus housing for married couples will have to allow same-sex couples to play 'house' next to traditional couples and their young children. Campuses and classrooms will be forced to support a myriad of lessons, discussions and variations on same-sex unions. (See my article "Same-Sex Marriage and Education.")

Since many religious schools will be unable or unwilling to comply with such changes in federal laws, they will be forced to shut down--like Boston Catholic Charities.

Even if they accept no federal funding, if they want to be licensed by the state for operation or maintain national accreditation, they will be forced to comply with the new laws! Losing accreditation will make it more difficult for students to obtain loans and scholarships since many lenders and scholarship committees only want to invest their money in programs with 'approved' programs. Additionally, their non-accredited degrees will lose 'value' in the real world. (It's a fact that a degree from an Ivy League accredited university will generally net a larger income than one from a non-accredited institution.)

Losing accreditation will also make it more difficult to transfer existing credits to another college or university, especially one that is accredited. Classes will need to be repeated and money and time will have been spent in vain by students' and their families. Furthermore, those who already have degrees from those institutions may find people hesitating to accept their degree from a now 'discredited' college or university. The changes will even hurt alumni.

More frightening, churches are also granted tax-exempt status by the federal government. If a church, including ours, wants to maintain their tax-exempt status, they will need to comply with federal laws—including those espousing same-sex marriages--or lose tax-exempt status! Can you imagine the immediate and devastating financial drain that will hit this nation's religious institutions?

Furthermore, in order to maintain tax-exempt status religions will be barred from preaching that marriage is only between a man and a woman? That type of 'sermonizing' will be in violation of federal laws which enforces marriage as being between any two consenting adults, regardless of gender. To preach God's view of marriage will be illegal, discriminatory and construed as a 'hate' crime. Additionally, churches will have to allow and conduct same-sex marriages! And if a religion or a religious leader refuses to perform such a marriage, they will be brought up on charges of discrimination. The fallout and ensuing subsequent legal battles will destroy all in its path.

Also, did you know that federal laws dictate what we can and cannot broadcast over federal airwaves? Our broadcast sermons, programs and advertisements will have to conform to the new 'legal' definition of marriage! No preaching God's definition anymore.

Those who say these things won't happen have not been watching the news. They are happening! And they will only increase as passage of such laws tip our nation further toward the brink of disaster. I worry how same-sex marriage will affect our schools, our employment, our conference broadcasts and even our most sacred worship.

As a member of a church which holds that eternal families are one of the foundation stones of His plan, I can not believe the Lord will cower to Satan's plan. But I am also aware that before He came the first time, nations became so wicked that the righteous suffered. I pray the Lord does not have to withdraw blessings from us to protect His sacred ordinances from others.

So what can we do? Boyd K. Packer has said a "study of the doctrines of the gospel will improve behavior quicker than talking about behavior." We need to share our beliefs with others. We need to share our testimonies on the value of family and why it is eternally important. We need to speak out for what is eternally important.





You Should Also Read:
Same-Sex Marriage and Education
What's The Fuss On Same-Sex Marriage?


Related Articles
Editor's Picks Articles
Top Ten Articles
Previous Features
Site Map





Content copyright © 2021 by T. Lynn Adams. All rights reserved.
This content was written by T. Lynn Adams. If you wish to use this content in any manner, you need written permission. Contact Jamie Rose for details.