Birth Order Exceptions – Oldest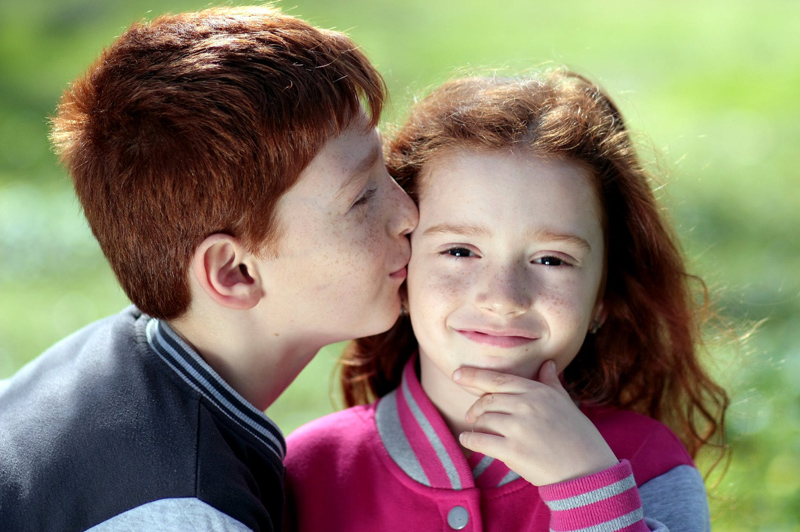 Based on the premise by Alfred Alder, a child's personality can be influenced by their birth order. An only child, first born, second born, middle child and last born can have distinct character traits based on both parental and sibling interactions. There are various elements to take into consideration, such as the age gaps between siblings and the unique challenges of the blended family. Each variation in an individual family could lead to exceptions to the general rules. So is there really anything to the birth order theory, or is it riddled with sweeping generalizations that when taken in context mean nothing at all?

I have met many first born children from traditional families who do have the personality traits associated with the oldest siblings. Common characteristics of the first born are:

• Developing competent and responsible behavior
• Developing a protective nature.
• Improved cognitive process

They also often act as a surrogate parent and can be very authoritarian, relishing in their position of power. As the first born, they have received a lot of attention and are concerned about performing will for others.

However, I thought it was important to seek out first borns whose family dynamics more closely resembled the exception rather than the rule. Will this change their birth order tendencies?

Jonathan, is the oldest of four brothers. His parents divorced when he was seven and his one household family suddenly split into two. As his parents lived their separate lives, he had to make the adjustment from being an only child to being a big brother in two families. In his father's household, he has two younger brothers (ages sixteen and fourteen) and his youngest (age eight) is on his mother's side. Under the birth order premise, Jonathan could be considered an exception.

Because he is the oldest and was taught to be independent, he feels the need to influence his younger brothers in a positive way. He admits that his mother often encourages him to interact more frequently with his youngest brother, but the pressure he feels to be a good big brother is self imposed.

Even with the big age difference, he feels closest to his youngest brother. "He's like my son. I feel like it's my duty as a Christian and as a brother to be a good role model for him."

His also knows that his sixteen year old brother looks up to him too, but he actually likes his position as the oldest and finds it rewarding.

"If you stay around positive things and positive people – the younger ones will follow."

Responsibility was a common theme amongst the first borns that I had a chance to speak with, including those whose families fell into the exception category. They embodied the strong personality traits of the first born even when they didn't exactly embrace them.

Interestingly enough, while Jonathan still exemplifies the birth order theory for a first born, his brother's positions are not as clear. As his youngest brother morphs from an only child to younger brother, his sixteen year old brother teeters between being first born and middle child. With parental and sibling influences as expected, the two brothers play dual roles in which the personality traits often collide. How this works itself out according to the birth order premise is unknown.

However, it's important to remember that every family is unique and because of that each child may interpret their role in the birth hierarchy differently. It's also equally important to remember that the birth order theory is just that – a theory.
You Should Also Read:
Birth Order Personalities- Youngest
Birth Order Personalities - Middle


Related Articles
Editor's Picks Articles
Top Ten Articles
Previous Features
Site Map





Content copyright © 2023 by Nina Guilbeau. All rights reserved.
This content was written by Nina Guilbeau. If you wish to use this content in any manner, you need written permission. Contact Nina Guilbeau for details.