The Promises Made to the Fathers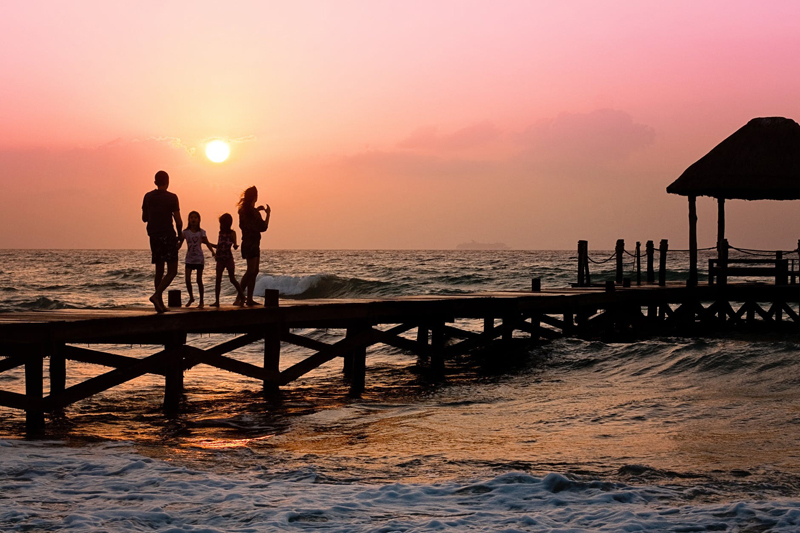 (This is the second part of a two-part article. The first part is The Eternal Importance of Family. See link below.)

Because He loves us, the Lord has created families in the image and shadow of heavenly things. To fulfill His promise that He would send the Spirit of Elijah to turn the hearts of the children to the fathers and the hearts of the fathers to the children, the Lord has restored to us the sealing power, the power to bind on heaven those covenants made on earth. Thankfully, the covenant of marriage and family is one of those promises that the Lord, through His personal example, can be authorized for eternity.

Yet there are many parents who worry struggle with quiet fears that their wayward sons and daughters may not be there with them throughout eternity. To lose a family member for eternity is worse than to lose one for the duration of this life.

I have chosen to share with you some of the most comforting promises made to us by the Lord's annointed. I pray these quotes give you hope and encouragement.

Elder Robert D. Hales comforted, "As parents we should never let the searching and wavering of our children weaken or destroy our faith in the power of the Lord."

The Lord has not left parents without hope. Just as the timing of marriage, ordained in the Garden of Eden, affirms that marriage is meant to be eternal; so too the timing of the promise of eternal families is important. Given to Abraham before he had children, it was also given to us in the temple before children even entered the picture. The promise of eternal families is a personal promise made by the Lord to us. It is our covenant and the Lord will keep His word if we remain faithful.

"The prophet Joseph Smith declared–and he never taught a more comforting doctrine–that the eternal sealings of faithful parents and the divine promises made to them for valiant service in the cause of truth, would save not only themselves, but likewise their posterity. Though some of the sheep may wander...Either in this life or the life to come, they will return.

"We cannot overemphasize the value of temple marriage...When parents keep the covenants they have made at the altar of the temple, their children will be forever bound to them.

"President Brigham Young said: 'Let the father and mother, who are members of this Church and Kingdom, take a righteous course...if they conduct themselves towards them as they should, binding them to the Lord by their faith and prayers, I care not where those children go, they are bound up to their parents by an everlasting tie, and no power of earth or hell can separate them from their parents in eternity; they will return again to the foundation from whence they sprang.'" (Boyd K. Packer, April Conference 1992)

"You parents of the willful and the wayward! Don't give them up. Don't cast them off. They are not utterly lost. The Shepherd will find his sheep. They were his before they were yours—long before he entrusted them to your care—and you cannot begin to love them as he loves them! They have strayed in ignorance from the Path of Right, and God is merciful to ignorance. Only the fullness of knowledge brings the fullness of accountability. Our Heavenly Father is far more merciful, infinitely more charitable, than even the best of his servants, and the Everlasting Gospel is mightier in power to save than our narrow, finite minds can comprehend." (Elder Orson F. Whitney, April Conference 1929)

"I hope you don't lose patience with them; I hope you go on praying for them, and I don't hesitate to promise that if you do so, the Lord will touch their hearts and bring them back to you with love and respect and appreciation." (President Gordon B. Hinckley to saints in Great Britain, reported in Church News, Sept 2, 1995)

"In the next life we will have our wives, and our sons and daughters. If we do not get them all at once, we will have them some time, for every knee shall bow and every tongue shall confess that Jesus is the Christ.

"You that are mourning about your children straying away will have your sons and your daughters. If you succeed in passing through these trial and afflictions….you will, by the power of the Priesthood, work and labor as the Son of God has, until you get all your sons and daughters in the path of exaltation and glory. This is just as sure as the sun rose this morning over yonder mountains.

"Therefore, mourn not because all your sons and daughters do not follow in the path that you have marked out to them, or give heed to your counsels. Inasmuch as we succeed in securing eternal glory and stands as saviors, and as kings and priests to our God, we will save our posterity." (Pres. Lorenzo Snow, Collected Discourses, 3:354-65)


"The center of our lives must be the holy temple. We must always be worthy to enter therein. If we live worthy of the covenants we make with the Lord in His house, we literally bind the Lord to give the blessings He has promised us. The Lord will fulfill His promises if we will be faithful to the covenants we make with Him." (Elder L. Tom Perry)

Yes, families are meant to be eternal. They are created in the image of God's heavenly pattern. And,because He loves us so much, He has given us individual promises that if we live worthy of our covenants, our children will be part of our eternal family.







You Should Also Read:
The Eternal Importance of the Family


Related Articles
Editor's Picks Articles
Top Ten Articles
Previous Features
Site Map





Content copyright © 2023 by T. Lynn Adams. All rights reserved.
This content was written by T. Lynn Adams. If you wish to use this content in any manner, you need written permission. Contact Jamie Rose for details.