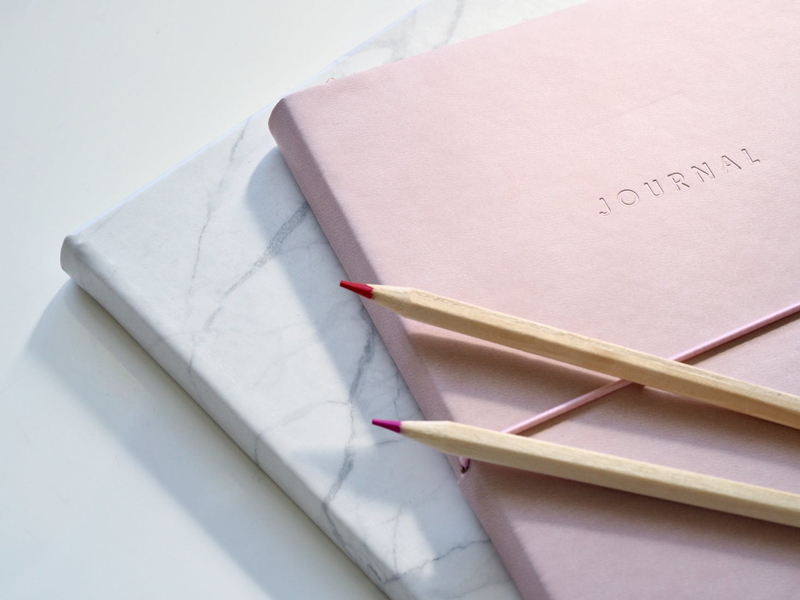 Welcome to BellaOnline Journals Site and the Journals Newsletter!

My name is Kathy and I love writing in my journal(s). Have tried keeping several different types of journals but have found that most entires are done in one. I enter my dreams, prayers, activites and others in the same book, which is stored online so that searching and sorting is easy. I have taught classes on journal keeping and the benefits of journaling and I am so excited about sharing my passion with you!

I will post weekly articles of different kinds. Journaling prompts are used by many, and I will provide you with fun, factual and thought provoking prompts. You will find writing exercises as well as self development tools. I also love to read and each month will publish a 'Book Club' where you will find several books to read during the month. A book review will be posted for each book listed in the book club so you know that I am reading right along with you!

I am glad your here and look forward to journaling with you.

If you have a suggestion or idea for what you'd like to see covered, just drop me a note. I have some plans, but am always open to more ideas.

Finally. . .I encourage each of you to re-read your journals and take a close look at your growth. Are you growing? Are you changing? Are you learning? If not, email me and I can help you move forward in your journaling.

Remember - when you subscribe to the free Journals Newsletter, we will never share your email address with anyone. You won't be spammed or pestered in any way.

Put your email address into the subscription place and click the button. Check your email inbox to make sure you entered the correct email address. If you need to add our email address to your white list please do because otherwise your inspirational newsletters might bounce back or get stuck in the spam filter.

*** Important Note: Please double check your email address. Every week I delete subscriber who have mistyped their email addresses and are missing out on all the fun.***



Related Articles
Editor's Picks Articles
Top Ten Articles
Previous Features
Site Map





Content copyright © 2023 by Kathy Garcia. All rights reserved.
This content was written by Kathy Garcia. If you wish to use this content in any manner, you need written permission. Contact Kathy Garcia for details.