Tips for a Homemade Christmas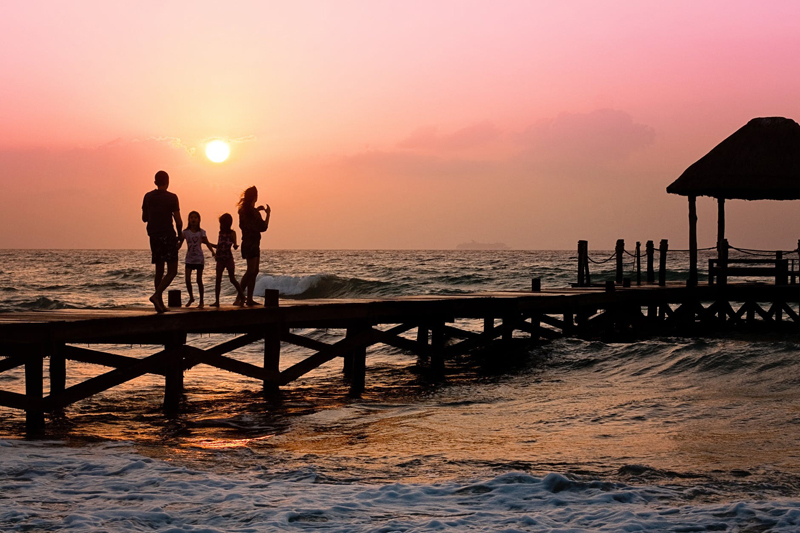 Your children don't need a lot of skill to enjoy making homemade presents during the Christmas holidays. They just need you.

I know. For years our children have celebrated Christmas Eve with homemade presents. It has become one of the most-loved traditions of the season. This touching gift exchange, as we see what others have lovingly labored to produce, brings a special feeling to the evening. Coupled with the Nativity Story and a discussion of the true meaning of Christmas, it has become my children's favorite part of the holiday.

I started the idea as a learning experience for my children. I knew that they would probably face hard times at some point in their lives and would still want to celebrate Christmas. If they had learned to produce quality homemade gifts, they would always be able to give something at Christmas. Besides, I knew the the skills of wood-working and sewing would help them in their more immediate lives. So I threw out the first challenge years ago with the admonition, "and no Super Hero drawings on lined paper."

I was amazed at what our young children produced. We have continued on and each year I feel awe at their efforts and abilities.

A few years later I was asked to explain our tradition in Relief Society. I told my children I wanted to display some of the homemade presents they had received through the years. Though store-bought toys and games were long gone, every child still had every homemade present they had ever received and knew exactly where they were. Even more touching, each child brought forth their gifts and told me who had made it for them. They remembered and cherished everything about those homemade presents. They still do. That was when I realized this tradition had found its way into my childrens' hearts.

Here are some tips to help your children try putting homemade presents under your tree.

Plan in advance. Make sure you allow plenty of time to make the presents. We start making our gifts right after Thanksgiving and it seems that every year at least one present ends up being finished only an hour or two before we give it. Think of how long it would take you to complete the gift then triple that time for your children.

Limit the giving. This is a busy time of year. Limit your children to making one homemade present each. As a family we draw names during the first Family Home Evening after Thanksgiving and make one gift for that person.

Know what talents, skills, tools and ages you have to work with. Plan accordingly. Even before they can do much, my youngest have helped pick out material, sand wood, decoupage and even varnish gifts successfully.

Let the child choose. As parents we select two items we feel that child could make. We then let the child decide which one to produce.

Do not pigeon-hole your children into gender-specific projects. My sons have sat at the sewing machine and learned how to thread the machine and sew material together. My daughters have helped cut, sand, hammer and stain wood. Use this time to teach them new skills.

Assign an adult or capable older child to help the younger children. This helps in more ways than just the finished project. The younger children love having a special partner to help them and readily show their appreciation. Often the 'team' becomes best buddies during the season.

Think beyond the obvious. One year we discovered a ceramic store that offered an Open Project Night twice each week. How my husband and I both loved taking turns going 'out' at night with our assigned child to the ceramic store to work on homemade Christmas presents together.

Set financial limits before you start. Supplies can get expensive—fast. Because of our large family, I try to limit the cost of supplies to ten dollars per gift. Through the years we've managed to keep the price low and still turn out thick quilts, stuffed animals and dolls, jewelry, wooden shelves, trinket boxes, and even a light table for a budding artist in the family. Sometimes we find supplies around the house, out in nature, and even at second-hand stores. The scrap bin at the lumber yard is a great place to find small, inexpensive (sometimes free) amounts of lumber for smaller projects.

Assign specific nights to work with the children on their gift. If you don't set a night, the time will often slip away before you are aware. Most gifts we make require three nights of working together. Often we coordinate these nights with others so we can work in secret without being interrupted.

Do not criticize. Expect rough edges, uneven paint jobs and other problems. Do not point out these flaws unless you are available to help work with your child and teach them how to fix the problem. Work alongside your child and encourage them. Compliment their efforts and when the gifts are opened, be sure everyone shows appreciation and respect.

When the gifts are all finished, make sure you open them separately from the other gifts. You don't want them mixed up with the commercialism. These are special presents. Treat them and their creators that way.

You may decide it is a wonderful way to celebrate Christmas.


You Should Also Read:
CHristmas Ornaments Tell Our Family's Story


Related Articles
Editor's Picks Articles
Top Ten Articles
Previous Features
Site Map





Content copyright © 2019 by T. Lynn Adams. All rights reserved.
This content was written by T. Lynn Adams. If you wish to use this content in any manner, you need written permission. Contact Jamie Rose for details.