Thomas' Light Multi-Grain English Muffins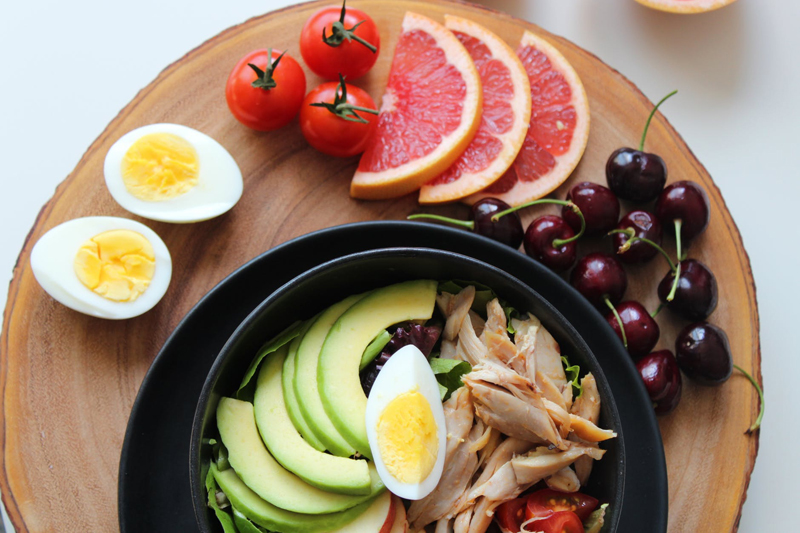 I grew up adoring Thomas' English Muffins as a perfect breakfast accompanyment. Thomas' now has a multi-grain light version which claims 1/3 less calories than their normal breakfast muffin.
First, let's start with the calories claim. Regular muffins have 132 calories from "one muffin" (i.e. one unit, split into two halves and toasted). The multi grain version has 100 calories. That does seem like a good reduction!
The original has 0.9g of fat. The new one has 1.0g of fat. Close enough to be the same. Both have zero cholesterol. Both have 8%-9% of your daily sodium, so again, close enough to be the same.
On to carbs! The regular muffins have 25g of carbs, minus 1g for fiber equals 24g of carbs. Not only is that a lot of carbs but it also supplies pretty much no fiber for a bread product. Sort of odd.
In comparison the multi-grain version has 24g of carbs, minus 8g of fiber!! That is 32% of your daily fiber intake! That leaves you only 16g of net carbs per serving. You also get 8% of your calcium and 6% of your iron from the muffins.
That is really pretty impressive. Fiber is REALLY important to your diet, and to go from 1g of fiber to 8g of fiber just by switching muffins is very impressive. It makes you wonder just what they were selling as muffins in that original styling. White fluffy bread-like-substance with no fiber?
Ah, but how do they taste? I have to admit here that I grew up eating these things with margarine. My mother thought margarine was healthier for us than butter so therefore my childhood comfort foods - like the shell pasta with margarine - all involve margarine sauce :) Scary but true. So I have margarine on my muffins.
They really taste pretty much the same as the "regular" (i.e. no fiber, high calorie) Thomas' English Muffins. I in fact think they taste better. Is it a mental thing because I know they're multi grain? Is it because I know they're so much better for me? It's hard to tell. I know with some foods I force them down because I know I should eat them. With these, it's a real treat to be able to put these on a plate for a snack. Besides eating them with butter or (ahem) margarine there are all sorts of healthy jams, jellies and other toppings you can use.
Highly recommended!
Lisa Shea's Library of Low Carb Books


Related Articles
Editor's Picks Articles
Top Ten Articles
Previous Features
Site Map



Follow @LisaLowCarb
Tweet





Content copyright © 2019 by Lisa Shea. All rights reserved.
This content was written by Lisa Shea. If you wish to use this content in any manner, you need written permission. Contact Lisa Shea for details.