Starting a Parent Support Group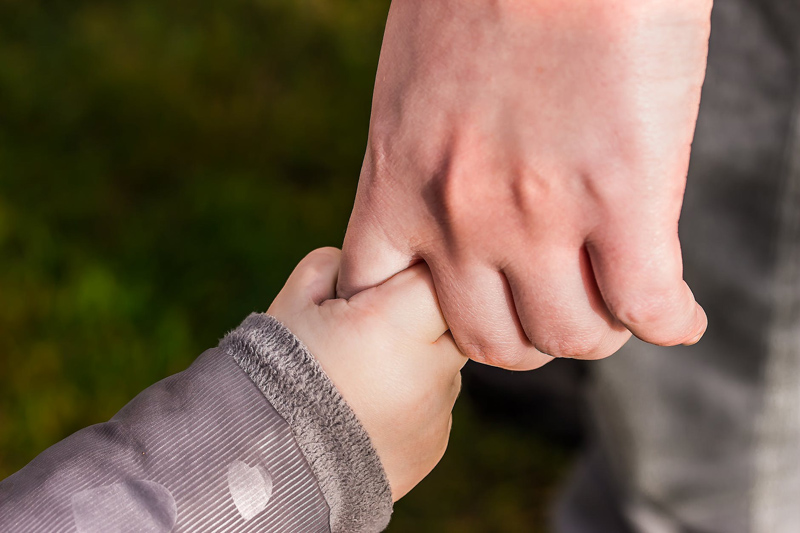 A parent support group can start from something as simple as a "Mommy and Me" class for local families whose babies have a health condition or early diagnosis of developmental disability.
It could begin as an informal gathering, a tea or a park day, with only introductions on the agenda, or a plan to create a list of topics of common interest.
Providing an inviting atmosphere, simple snacks and drinks, and scheduling help to come set up and stay to clean up gets many groups off to a good start. Local high schools may have or a senior requirement for community service or leadership programs like the National Honor Society that are good sources of volunteers for childcare and games.
It is sometimes helpful to ask two or three families to bring refreshments, set up, or provide an article that they have found interesting, so that there will be at least that number of families attending. Sometimes everyone who showed an interest in the group will show up at a meeting, each one bringing a friend, and sometimes only the 'snack moms' will attend. Have a back up plan for either extreme - and enjoy yourself.
Hospitals, advocacy organizations, community hotlines, churches, school districts, mental health and human services programs sometimes offer introductory meetings with health professionals, social workers or counselors, or parent to parent contacts.
Some parenting newspapers and magazines list parent groups in their resource sections or ads; your pediatrician or medical specialist may also have a list of interested families who welcome contact. A letter to the editor may result in a good response from others who wish to meet for support, information and resource sharing.
You may invite speakers to give a short presentation and answer questions about parenting strategies, child development, physical or speech therapy, stress management, insights on growing up with a disability, or having a sibling with a disability, or experiencies educating children in mainstream classrooms.
To find established parent support groups in your area, search for national organizations that have local, state or regional affiliates. Sometimes established groups have fallen apart due to scheduling difficulties, personality conflicts, the loss of a leader or meeting space. You may also wish to start a new committee on childhood disabilities within your local PTA or PTA council.
If you are interested in reaching out to families of newly diagnosed children, or if you have a child who has been recently diagnosed and you want to create a network of support and information, please consider joining or starting a Facebook page like
Children with Special Needs at BellaOnline
. Interacting online with people around the world and in your neighborhood can provide a wide perspective of viewpoints.
Of course there is a great deal of misinformation, sometimes spread by individuals and companies who profit from deluding vulnerable parents; and earnest parents who promote bad advice that may sound quite reasonable in the moment. National and international organizations online are good resources to provide up-to-date information about issues and claims that distract parents from effective intervention and support.
Remember, your family is more likely to stay included in the mainstream of your community if you also participate in regular Mommy and Me or parent education classes, local playgroups, and try out parks department events and child centered programs. You may find that some of the developmental stages or behavioral problems you attribute to a diagnosis, health condition or disability is actually age appropriate and stressing out other moms in the neighborhood.
Isolation is a problem for all mothers, and it is never felt more keenly than when a mom feels she or her child are 'different.' Every mother I have known has felt that way two or three times a week, so remember that raising children is the most difficult job in the world, and having a child with a disability often just adds a bit more complication. Reach out to mainstream moms in your neighborhood - those relationships will provide mutual support that can enhance everyone's life as our children grow up together.
Consider starting an inclusive parent support group that welcomes families of children with diverse diagnoses, or that will serve as a circle of friends for mothers and children who represent the true diversity of your neighborhood. There are many places for parents to advertise for or invite other families to start a playgroup or childcare co-op, or a parent support group for a specific diagnosis.
Parenting newspapers often welcome 'guest articles' and snapshots that fill the space between their advertisers' messages. Something upbeat and hopeful could mean a great deal to those who do not know where to go for information and support. Weeklies and monthly publications are available in multiple languages, and may print translations of your guest articles, or interview families among their readership who are raising children with disabilities.
Offering a list of resources for families raising children with special needs is a community service that can establish strong relationships with editors as well as readers. Most of us were 'civilians' before our children were diagnosed, and it would be helpful if there were regular articles in mainstream publications representing our families' experiences, hopes and dreams, and our children's special needs. I hope that you will include the BellaOnline.com Special Needs Children website on your resource list, as well as our links to other reliable and up to date sites.
Protect your family's privacy and do not divulge information about your children that would be of interest to predators or pranksters, but don't let those concerns limit your access to support, information and resources you will find online. Be as safe as possible on the internet, as well as in your local community. Be aware that some who prey upon your concerns and your child's vulnerability may believe that they have your family's best interests at heart. Sometimes parent groups go in a different direction than intended, or are influenced by competition for grant money or donations. Advocacy can be a complicated business.
We have opportunities to find and to provide support for one another now that did not exist for the generation who pioneered in opening doors to opportunity for our sons and daughters. Enjoy the benefits of living in the best time period ever for children with disabilities to grow and thrive.
Browse at your public library, local bookstore, or online retailer for books for parents about childhood disabilities, like
Type 1 Diabetes: A Guide for Children, Adolescents, Young Adults and Their Caregivers
or A Parent's Guide to Down Syndrome : Toward a Brighter Future, Revised Edition
and information on
Building Powerful Community Organizations: A Personal Guide To Creating Groups That Can Solve Problems and Change the World
.
Children with Diabetes
Type One Diabetes Parent Groups
https://www.childrenwithdiabetes.com/support/
National Down Syndrome Society
Finding Support:NDSS Affiliates
National Down Syndrome Congress
Starting a Down Syndrome Parent Group
Also see: NDSC Affiliated Parent Groups
People First Language Awareness
https://www.bellaonline.com/articles/art33981.asp
How To Offer Services That Special Needs Families Can Actually Use ~ snagglebox
https://www.snagglebox.com/2013/05/how-to-offer-services-that-special.html
You Should Also Read:
Fundraising and Advocacy
Advocating in Multicultural Communities
Thoughts From the Middle of the Night


Related Articles
Editor's Picks Articles
Top Ten Articles
Previous Features
Site Map



Follow @DownSynAdvocacy
Tweet





Content copyright © 2022 by Pamela Wilson. All rights reserved.
This content was written by Pamela Wilson. If you wish to use this content in any manner, you need written permission. Contact Pamela Wilson for details.