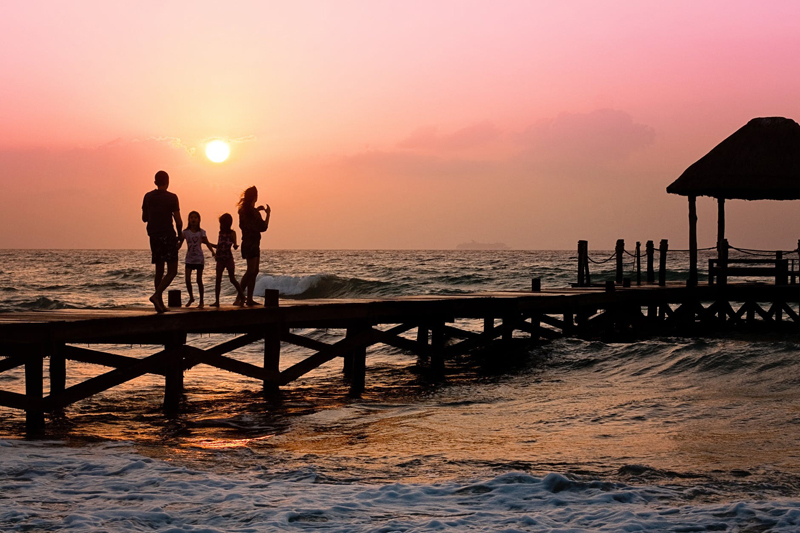 Here comes Mother's day, just two more weeks. Somehow I missed its nearing. I had a vague idea that it's almost May, and I remember of course that Mother's Day is in May, but somehow my partially-registered calendar-sense led me to believe it was farther away than it is. Come to think of it, this seems to happen just about every year. Rather than becoming sentimental I tend toward the melancholy. My mother died when I was 19. She's hardly more than a two-dimensional copy of a memory to me now. I don't miss her, I don't need her, I barely remember her. Except when I do. So I probably subconsciously push away the thought of that day as long as possible. (Stupid subconscious).
My own adventures in motherhood came as a miracle after seven years of infertility. I then gave birth to two children and adopted three in under four years--shades of Joseph of Egypt's feast and famine. For the first two or three years after our oldest child was born, Mother's Day was a big production, but not anymore. My children are all still so young that I coo over whatever little thing they make in primary or school, and my husband gets me a card on their behalf. The rest of it is avoiding thoughts of my mom. Not this year. Now I'm saying it. I always skirt around the reality because it's unpleasant and Mother's day is sweet and pastel and corsage-ey. (Not my speed in the best of times, if you want the whole truth). But this time I get to speak what is; it's my Mother's Day, too, after all.
*********************
Mom--It is obvious how vital
Mother
is in the lives of her children, the core of her home and family, by virtue of the chaos they are thrown into when she is suddenly gone. Our home wasn't always what one would call completely functional, and yet when you were no longer there my universe tilted, the planets spinning in wild wobbles out in the periphery of my being. I was broken and lost, a bereft orphan-baby; I just needed you. Your going left a chill, as if a boulder had crashed through the wall of our house and no one bothered to patch the hole or get out a blanket. It never did become a home again, at least not for us, and it wasn't until Larry and I had a baby of our own that any physical structure or location held that position for me again. Before you left me, I never knew that
you
were home. I probably resent your making me vulnerable and needing, then leaving me exposed.
You were 41 when you died; I am 36 now. I used to wonder why people tsk'd tsk'd about your being so young. You were old, I swear. So far away from my age—more than twenty years--a lifetime. At least it was half of yours. Approaching the limit of my mother's mortality is sobering—when I allow myself to think of it. I guess I do miss you, Mom. It sucks that you're dead. The thing is that the greatest part of my life, the miracle that still holds me a little breathless is motherhood. I relish my babies' curls against my skin, delight in their cleverness. I cannot look into their faces enough. I can picture those faces—all five—each at every stage they have passed through, and I swear I can see them at every age they'll someday reach. The warmth of their skin, the soft of their breath that means they are alive and growing, held against my chest—this is all of me and why I am.
This passion would make me strip myself bare and lay myself out flat for them, then peel my skin and give my flesh and soul, if that's what it took--to keep them safe—warm and certain of their place in the world and their importance in mine. It's an echo of what you felt, too. I know that you loved me every day of my existence, and that you must still. I know that you were devastated every time you miscarried; Dear Lord so was I, when a tiny being wrenched itself from my grasp. I know my sisters and I were
your
life's passion. Your life was short. It worked, though--for me. I always knew you loved me. I always you knew you loved the Lord; I always had access to Him through you, and vice versa.
It is too, too bad that I only knew you through my own needs--that I was a baby-woman when you left--not formed enough yet to know and relate to you as a being that was the same thing you were. I wish I could know the person you were before and separate from
mother
; and yet I also know that concept is a fallacy; there is no
me
, no
Jamie Rose
that is not simultaneously, essentially, and eternally, now,
Mama
. And I know there wasn't truly a separate
you
, either. But maybe it would've bee nice to know what you thought and laughed at and felt when I wasn't in your immediate vicinity.
I am sorry you have been shelved. I am sorry I am sometimes angry at you. I am sorry that you're gone and have missed every great thing about me and my babies. Oh, you would love them! After seven years of a bleeding, weeping body that would
not
hold a child fast and safe, I held one. He grew blond, and eight and tall--and smart. So smart it would stun you. In the way that I once stunned you. I know his mind and his separateness. I am his guide.
Then, more miracles than I ought to be allotted in one lifetime, I felt the
call
--the urgent whisper in my spirit, through all of my being, telling me my babies were lost, waiting, that
I must find them.
Knowledge of them flooded through my hollow arms and legs as I awaited their birth, watching them grow in another woman's womb. I watched them emerge, each his own person, still connected to his brothers. And to me. I held their mindless, squalling selves, still naked--then fed them moments later with a ferocity that matched their eating. They knew me, grunting and satisfied as long as my hands were on them, and now still, at six, they run in periodically from big-boy play to curl up, sucking thumbs and fingers, on my lap. Childish male voices in never-still bodies answering mine. I know what it means to have someone be
mine
from the spirit, like my first and last are mine from the body.
And my littlest, who started growing while I was still feeding his three brothers. The smallest, the most difficult, the most independent. Demanding and belligerent, imperious four-year-old, until he catches my gaze, and involuntarily--as this universal force that binds us works within him--relaxes, softening into me. I get all of his smiles, and he has my unyielding vow and devotion, as they each and all do.
I do know you, because I watch myself in these days of repetition, busywork, unending monotonous tasks. Never done because we must pause a hundred times a day to dig up a worm, draw a spaceship, discuss robots battling T-rexes, twirl like ninjas, practice cartwheels, ride bikes with no training wheels, and read
Guess How Much I Love You
six times a day. (Oh sweet sons—guess how much I love you?)
And you, who are gone and can no longer matter in any real way. I am sorry that is how it is. Until I melt, and that universal force that still binds us cracks me open. Until the soul that was once your infant recalls the ferocity of you bound to me. Until the aggravation of a truth that will not disappear entirely mocks me, singing a stupid dumb-baby taunt, that I am still yours from the body, yours from the spirit. My children get all my smiles and every gasp of breath. And sometimes, when I'm unguarded, and there is no more skin on me to abrade, you get all my tears.
I love you.
Follow @LDSFamilies1
You Should Also Read:
A Tribute to Eve (And My Own Mother Too!)
Eve and the Choice Made in Eden - Book Review
Mizpah - Ease Children's Separation Anxiety


Related Articles
Editor's Picks Articles
Top Ten Articles
Previous Features
Site Map





Content copyright © 2022 by Jamie Rose. All rights reserved.
This content was written by Jamie Rose. If you wish to use this content in any manner, you need written permission. Contact Jamie Rose for details.